Former Bronx Fifth Grade Teacher Anthony Criscuolo Says he was Framed by the Mother of the Alleged Rape Victim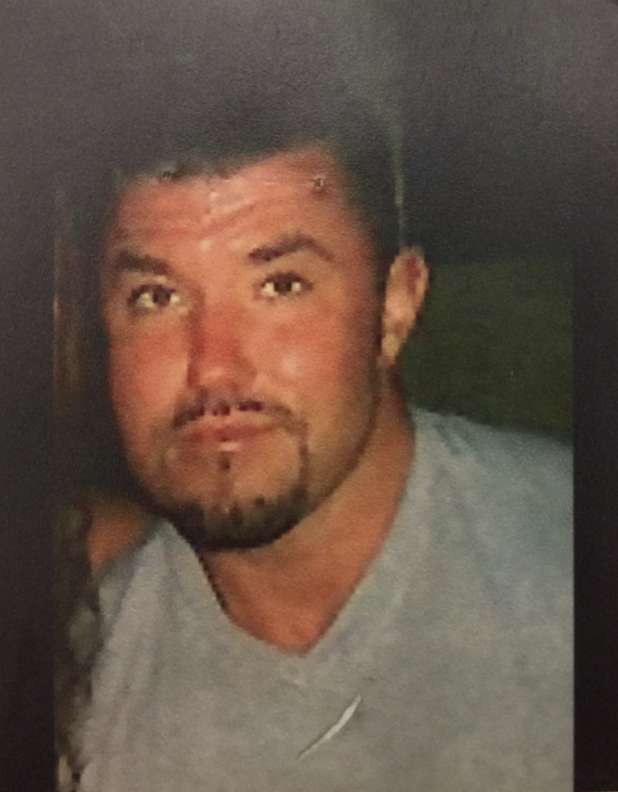 Currently incarcerated at Green Haven Correctional Facility for Rape in the First Degree and having been sentenced for 14 to 18 years post supervision release, Anthony Criscuolo and his criminal defense attorney Steven Metcalf, Esq. filed a post-conviction motion under New York's Criminal Procedure Law 440.10 on Tuesday claiming he pleaded guilty to a crime he allegedly did not commit.
According to court papers filed in the Bronx Supreme Court on November 15th, Criscuolo claims he started having an affair with his former fifth grade student's married mother around January 2013. In sworn statements, Criscuolo asserts that the romantic bond with the mother was so strong that he assisted her with her children's school finances and offered them housing at one of his properties.
In March 2013, he decided to end the relationship with the mother after having a confrontation with her husband. On June 16, 2013, however, Criscuolo had a change of heart and met with the mother again for a romantic encounter. Criscuolo's sworn statements further allege he was framed with the rape of her daughter two days after this last romantic encounter. On June 19, 2013, Criscuolo was arrested for various rape charges concerning his former student.
In sum, Criscuolo's sworn affidavits insists that the complainant's mother devised a plan to incriminate him that included tainting her daughter's underwear with his sperm and manipulated her child into falsely accusing her former teacher of raping her in the backseat of his car on June 17, 2013. In correspondence to the court papers attorney Metcalf recently filed, the Bronx District Attorney's Office was provided with the complainant's underwear and once Mr. Criscuolo's DNA matched what was on the underwear none of the evidence collected particularly from the backseat of his car was tested.
"It should be noted that no special emphasis was conducted on all the evidence collected from [Anthony's] vehicle, albeit the main crime being alleged to have taken place in the backseat of such vehicle," wrote Metcalf in the court papers. "Simply put, 51 photographs were taken of the exterior, interior, and of recovered evidence from the vehicle, 25 swab samples were recovered from the exterior and interior of the vehicle, 11 hair and fiber tampings were recovered from the exterior and interior of the vehicle, and four fabric swatches were removed from the rear seat of the vehicle. None of this evidence was ever tested."
Criscuolo and his defense team strongly believe that the unexamined evidence from his car could aid in proving his innocence. Although the defendant filed a lawsuit in July 2016 against New York City for the wrongful sale of the vehicle, the evidence already taken from the car could be enough to lift the conviction.
While DNA of the accused was found on the complainant's underwear, Metcalf said in a phone interview that the rape kit conducted by a physician at Lincoln Hospital was "incompetent and wholly incomplete."
Furthermore, Metcalf noted that there is video footage strongly suggesting that the pants that were collected as evidence were not the ones worn by the complainant on the date of the alleged rape.
At the crux of Criscuolo's position, are sworn statements that Gina Tennen, his pre-trial attorney from the state of California, was ineffective. Criscuolo claims Tennen neglected to inform him of the forensic information and the chain-of-custody of physical evidence that the State would use against him. Moreover, Criscuolo professes Tennen did the opposite of helping his case when failing to retrieve and investigate cell phone records that could prove he actually had a romantic relationship with the complainant's mother.
Instead of performing the minimal amount of legal work required, which included acquiring the transcripts of the search warrant proceedings from the prosecution team, Tennen chose to "force" Criscuolo to enter a guilty plea on June 13, 2014.
"When she did visit, her agenda was to convince Anthony to take responsibility, take a plea, and even went as far as dictating the words that Anthony should say," wrote Metcalf, who claimed Tennen only visited Criscuolo in jail twice. "Consequently, trial counsel's representation was entirely unreasonable."
After conducting a psychiatric examination on Criscuolo in April 2016, Dr. Carole Lieberman added that the physical and psychological duress he endured during his pretrial incarceration was the "perfect storm" of circumstances that could have also influenced him to plead guilty. Along with inmates threatening his life as soon as he was imprisoned, Criscuolo was also beaten by correctional officers with baseball bats wrapped in newspapers until he was left unconscious.
This isn't the first time someone like Criscuolo has entered a guilty plea for a crime they claimed they didn't commit. According to the Innocence Project, 31 of the 325 DNA exonerees pleaded guilty for crimes they didn't execute. In addition, the National Registry of Exonerations reported that out of 149 people that were exonerated in 2015, 44 percent were defendants who had a guilty plea.
To potentially vindicate Criscuolo, his defense team filed a Supplemental Motion to the original CPL 440 Motion that petitions the court for a polygraph examination. Metcalf says his client stands ready and willing to submit to a polygraph, but Green Haven Correctional Facility has been uncooperative. A court order is also being required for such an examination by the Office of Special Investigations.
Related
Popular in the Community