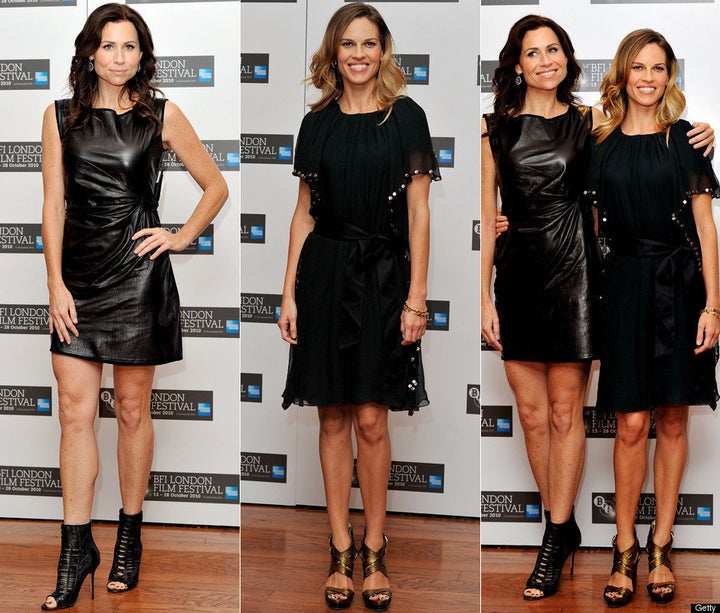 It is rare for Hollywood to invest big money in movies about social justice. So, it is exciting that Fox Searchlight Pictures made Conviction, casting such extraordinary talent as Hilary Swank, Sam Rockwell and Minnie Driver. Conviction is the true story of Betty Anne Waters (Swank), a high school dropout single mother who worked while putting herself through law school so she could represent her brother (Rockwell) and try to overturn his unjust murder conviction.
There is already a great deal of Oscar "buzz" about Swank's portrayal of Waters' 18 year struggle against the injustice suffered by her brother. The subject of wrongful convictions is sadly a timely topic. Since 1989, 259 inmates have been exonerated because of DNA; 17 of those exonorees were on death row. For each of those people unjustly convicted there is another person who was guilty who still walks free and continues to pose a threat to all of us. The true suspects and/or perpetrators have been identified in 113 of the DNA exoneration cases.
Just last week the U.S. Supreme Court heard arguments in the case of Henry Skinner, a Texas death row inmate who is requesting DNA tests on blood, fingernail scrapings and hair found at the scene where his girlfriend and her two sons were murdered in 1993. In March, less than an hour before he was scheduled to die by lethal injection, the Supreme Court granted a stay of execution to consider taking up the matter of the untested evidence. While the outcome may hinge on procedural formalities, the core of the case involves the significant issue of whether prosecutors' should be able to selectively test some DNA evidence but not all in a capital murder case. If the government is seeking the truth about who committed a crime, shouldn't all the evidence be tested?
Such instances of injustice need to be a larger part of the public discussion. Conviction is not only great entertainment, it is also a good jumping off point for discussions. I hope that you will go to see this excellent movie. Then, take advantage of all the Oscar hype as an opening to discuss the injustice of imprisoning innocent people. There are reasonable procedural safeguards that would substantially reduce these false convictions which were developed by the Commission on the Fair Administration of Justice. Justice Fellowship is working to enact such reforms and we hope you will encourage your friends to join us in this important work.
Here are some links that will help you advocate for reforms:
REAL LIFE. REAL NEWS. REAL VOICES.
Help us tell more of the stories that matter from voices that too often remain unheard.