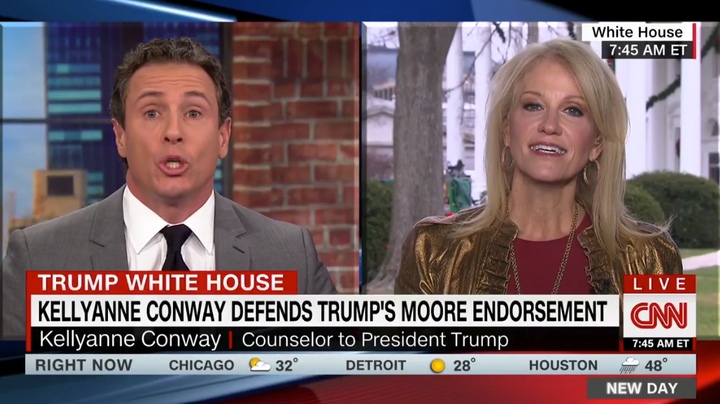 White House counselor Kellyanne Conway appeared on CNN's "New Day" on Wednesday morning to defend Donald Trump's endorsement of Roy Moore, hailing the president's "tremendous moral standards" in backing the Alabama Senate candidate whom numerous women have accused of sexual assault and harassment.
Conway discussed Moore's Senate race opponent, Democrat Doug Jones, and how his various platforms are "out of step for Alabama voters," citing tax policy as a potential reason to vote for Moore instead. Host Chris Cuomo immediately fired back that it seems like the president has "no standard of morality" and that this endorsement for Moore is all "political pragmatism."
"The president has tremendous moral standards. He has said, the White House has said, the allegations are troubling," Conway retorted.
Cuomo responded by saying that the allegations are apparently "troubling, but not troubling enough to do anything about them."
Nine women have accused Moore of sexual harassment and assault, with many being in their teens ― while Moore was in his 30s ― when the alleged acts occurred.
Despite the allegations, Trump formally endorsed Moore on Monday in a vote of confidence that Conway says is "the only endorsement that matters in this race."
Conway told Cuomo that the president has said the allegations are troubling, but that "Roy Moore has denied them, the president said they're 40 years old."
When Cuomo protested by saying "who cares how old [the allegations] are," Conway responded: "Nobody came forward before, the guy's been on the ballot many times. Doug Jones is a liberal Democrat the president has said, and he doesn't want a liberal Democrat representing Alabama in the United States Senate."
The special election between Moore and Jones for Attorney General Jeff Sessions' former Senate seat is on Dec. 12.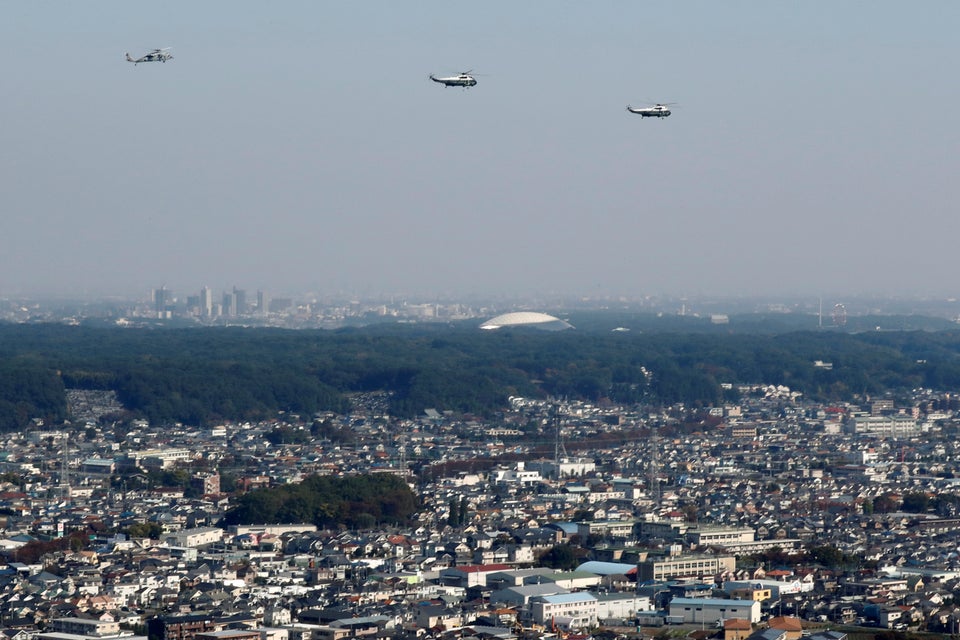 Trump Travels Through Asia