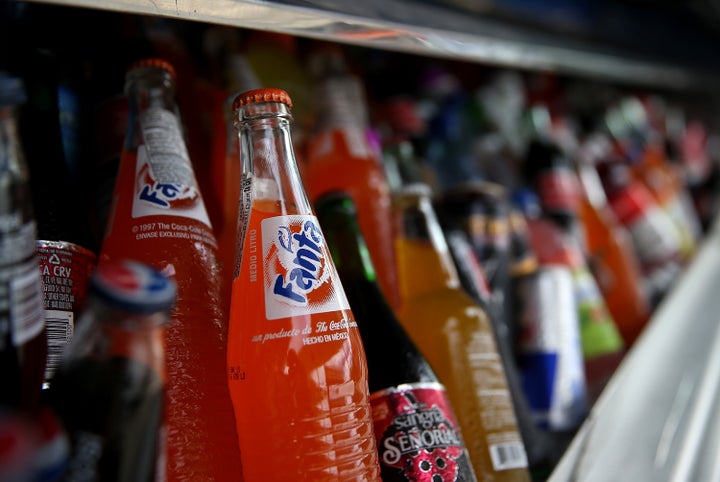 Big Soda just had a really tough week.
First, voters in Boulder, Colorado, and in three cities in California approved new local taxes on soda on Election Day. Then, on Thursday, the board of commissioners in Illinois' Cook County ― which includes Chicago ― moved to approve a tax of 1 cent per ounce on soda and other sugary beverages.
The tax, set to take effect July 1, will affect all 5.2 million residents of Cook County, the largest jurisdiction to pass a soda tax thus far.
Cook County's move completes a five-for-five sweep for soda tax advocates this week.
Advocates say the taxes will reduce consumption of sugary drinks and slash health care costs associated with heart disease, obesity and diabetes. At the same time, supporters say, the new taxes will raise revenue for struggling municipalities, like Cook County, that need to balance their budgets.
In a statement, Cook County Board President Toni Preckwinkle said the projected revenue from the soda tax — an estimated $224 million per year — "will allow us to avoid damaging cuts in the funding for public health and public safety" and should play "a positive role in important health issues that impact many of our residents."
Billionaire and former New York City Mayor Michael Bloomberg, who fought unsuccessfully for a citywide soda "ban" and bankrolled tax proponents' efforts in other cities, issued a similar statement, calling the vote "a major victory for American public health ― and a very encouraging sign of things to come."
An analysis released this week from Harvard researchers used a complex, peer-reviewed computer model to estimate that the tax will save $222 million in health care costs over the next 10 years, if Cook County residents shift away from sugary drinks as expected. The model also estimates that by the end of 2025, 37,000 fewer people will be obese as a result of the tax.
Jim Krieger, executive director of the nonprofit group Healthy Foods America, which supported the Harvard research on the Cook County tax, said the evidence is clear that such taxes will be an effective public health tool.
"The bottom line is that the taxes are working exactly as predicted," Krieger said. "We know we have the facts on our side."
The American Beverage Association, an industry trade group whose members include Coca-Cola and Pepsi, is skeptical of these claims. The group has spent millions of dollars fighting various soda taxes, such as the one approved by voters in Berkeley, California, in 2014, and another introduced in Philadelphia earlier this year.
Pointing to the minimal existing research on the effects of a soda tax implemented in Mexico in 2014, the ABA argues that such legislation has only a negligible impact on soda consumption levels and has the effect of reducing people's calorie intake by just six calories per day.
"That's not even measurable on a bathroom scale," William Dermody Jr., ABA's vice president of policy, told The Huffington Post last month.
In response to such criticism, Krieger argues that the public health benefits will take some time to manifest, because issues like diabetes and obesity develop slowly over time. The World Health Organization made a similar argument in a report that last month called for a 20 percent increase in the cost of sugary drinks like soda in order to reduce obesity, diabetes and tooth decay.
"[The ABA] are fighting a losing battle and they're behind history at this point," Krieger said. "Fundamentally, what it represents is a lack of knowledge and scientific sophistication. It's a silly statement that shows they don't understand the basic science of evaluating the impact of a sugary drink tax."
Meanwhile, proponents of future soda tax measures appear to have momentum on their side.
Krieger said his organization has already been in touch with several cities and states this week that are interested in bringing similar taxes to their communities.
On Thursday, one of those cities revealed its plans. Santa Fe Mayor Javier Gonzales announced that he and other city councilors will propose a soda tax of 2 cents per ounce in order to fund expanded early childhood education opportunities in the city.
For its part, the ABA stated this week that it disagrees with the soda tax advancements, and that it remains focused on helping people reduce their calorie and sugar intake through the association's Balance Calories Initiative.
"We're driving this change across America, including communities with the highest rates of obesity," the group's statement read. "It's the hard work necessary for true and lasting change."
Joseph Erbentraut covers promising innovations and challenges in the areas of food and water. In addition, Erbentraut explores the evolving ways Americans are identifying and defining themselves. Follow Erbentraut on Twitter at @robojojo. Tips? Email joseph.erbentraut@huffingtonpost.com.
Before You Go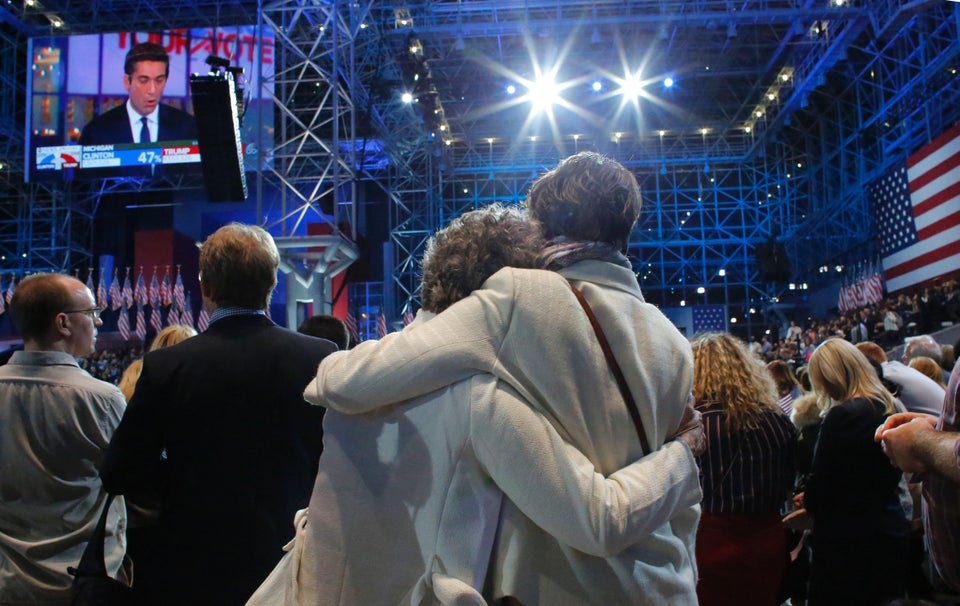 Clinton Supporters React After Election Loss
Popular in the Community