We have a not-so-revolutionary idea for you. Rather than make the same old resolutions to eat better, live healthier and become smarter with money ― typically among the top four made at the New Year ― how about this time, you do all of the above by making a resolution to cook more?
We know, this is not a shiny new idea. It's not really exciting. But it is smart. It's practical. And it will help you achieve your goals this year, PLUS teach you a new skill ― a skill that will help you feed the people you love and yourself.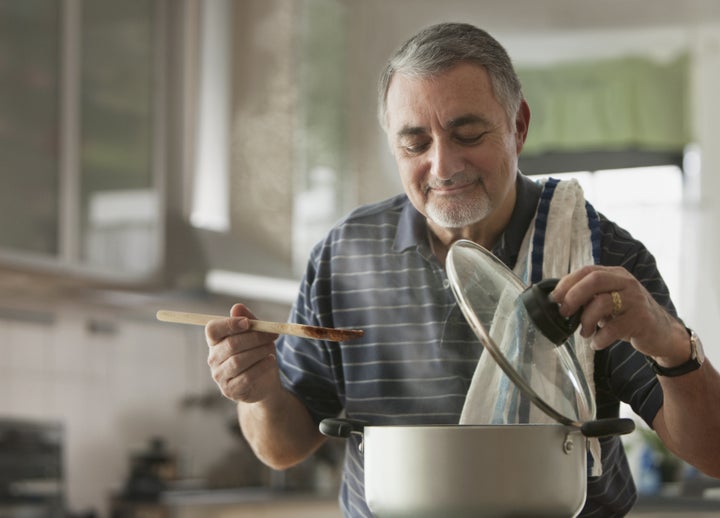 This is how cooking helps you eat healthier:
This is how cooking helps you save money:
Basically, you can't help but save when you opt to cook at home over eating out.
This is how you can actually make cooking at home a tangible goal:
For some folks, cooking at home feels like it isn't an option because they're new to it and feel intimidated. For others, figuring out what to make and how to squeeze cooking in during the week can feel daunting. For those folks, and everyone else, we have three words: Sunday meal prep.
We know that the weeks are busy, but if you set aside a couple of hours on the weekend when you aren't rushing to and from work, you can achieve your goals of eating healthier, saving money and cooking your own meals. If you can't resolve to cook every day, at least resolve to tackle meal prep on Sunday. A whole host of redditors are supporters of this practice, and we also have a mountain of ideas to help get you started.