This is a book about success and then even greater success. It is a story of culinary adventure, a diary of culinary competition, and a presentation of recipes that win first silver and then gold. And some slightly more home-friendly recipes that even you and I can do, too.
You may not have heard of the Bocuse d'Or but it is the most prestigious gastronomic competition in the world. Begun thirty years ago by Paul Bocuse, the event is held every two years in Lyon, France. A finalist list of twenty-four countries — from a starting pool of sixty — come to Lyon for a two-day show down.
In 2013, the United States was considered a favorite to finally win a medal. Finally, for this country never had. Sadly in 2013, we finished seventh. That disappointment left many in the US quite dour about the 2015 competition. To everyone's happy amazement, the United States team, led by Philip Tessier, won the Silver Medal. They lost to Norway by 7 points on a scale of 2000. But it was silver and the first American win and there was joy.
And plans. Philip became the coach for the 2017 team and in January the United States won the gold.
Starting in 2013, Philip spearheaded a project to describe first that 2105 success and then, with great hope, to document the path to gold this year.
Chasing Bocuse is the background story. Who is involved, how long they train, how they create recipes, test them, and then perfect them. Yes, you can think of this as the Culinary Olympics. And, yes, the teams train. Participating in the United States team now is a full-time job as you prep for a full two years. The competition is that demanding.
When our team flies to France, it's far more than people. They do not shop the night before in the lovely markets of Lyon. French butter is the best, but the teams have trained for two years on native butter and beef and fish. So, everything is packaged up at home and flown to France. Everything. And that includes all the special culinary gear and tools that are needed, like these: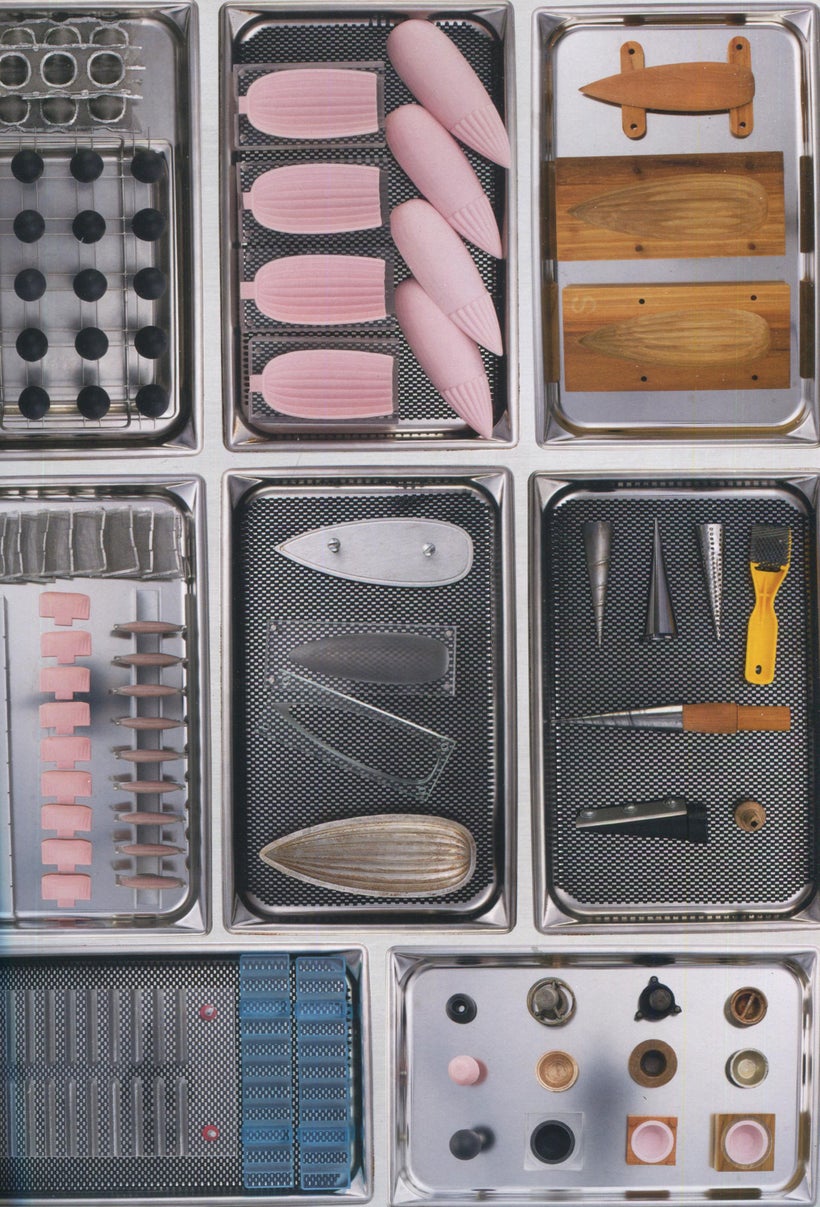 These implements come from Crucial Detail, an award-winning design studio that works with chefs and mixologists to devise the gear they need for unique and exceptional culinary products. For example, the heated platter to serve the meat course this year took 2,900 hours to construct, used over 40 pounds of metal, needed 50 batteries to warm the serving platter elements and — this is hard to believe — needed 1,152 inches of electrical wiring.
The food is, of course, a collection of masterpieces. But so is all "that stuff."
The courses in 2015 included this one: a Sweet Pea Garden with Black Trumpet Puree sitting atop a Black Trumpet Panade. It's stunning to behold and the judges were clearly thrilled with the taste of this and the other dishes.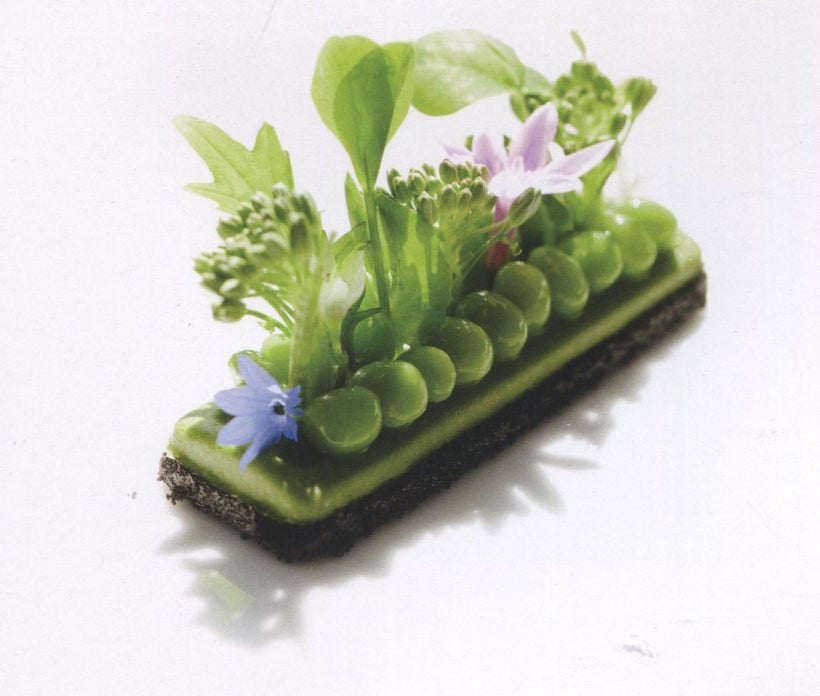 The story of the adventures of 2015 and 2017 takes two hundred pages. The writing is excellent in style and utterly charming. How do you win the gold medal? You find out in happy detail. There is planning, pressure, unplanned chaos, and long hoped-for success.
But wait, there's more. A hundred pages of recipes ranging from the exceptional [ones from the contests] to the doable [staff meals and meals for the home cook and favorites from chefs like Thomas Keller and Daniel Boulud]. The ideas here can only be described as fun: Radish Tartlet, Duck Confit with Cherry Onion Marmalade, Sterling Caviar with Avocado Mousse, … Your skills may be tested at times, but your taste buds will be endlessly rewarded.
Chasing Bocuse is a beautifully packaged book. Oversized pages with premium paper and pictures printed in bold ink to provide due service to the striking food. It's an exceptional book from every perspective. And, it's a book you can cook from. I can heartily recommend the Avocado Mousse.
For more cookbook reviews and thousands of recipes, please visit Cooking by the Book. You'll discover how we do Culinary Team Building for corporate teams!
Calling all HuffPost superfans!
Sign up for membership to become a founding member and help shape HuffPost's next chapter
This post was published on the now-closed HuffPost Contributor platform. Contributors control their own work and posted freely to our site. If you need to flag this entry as abusive,
send us an email
.