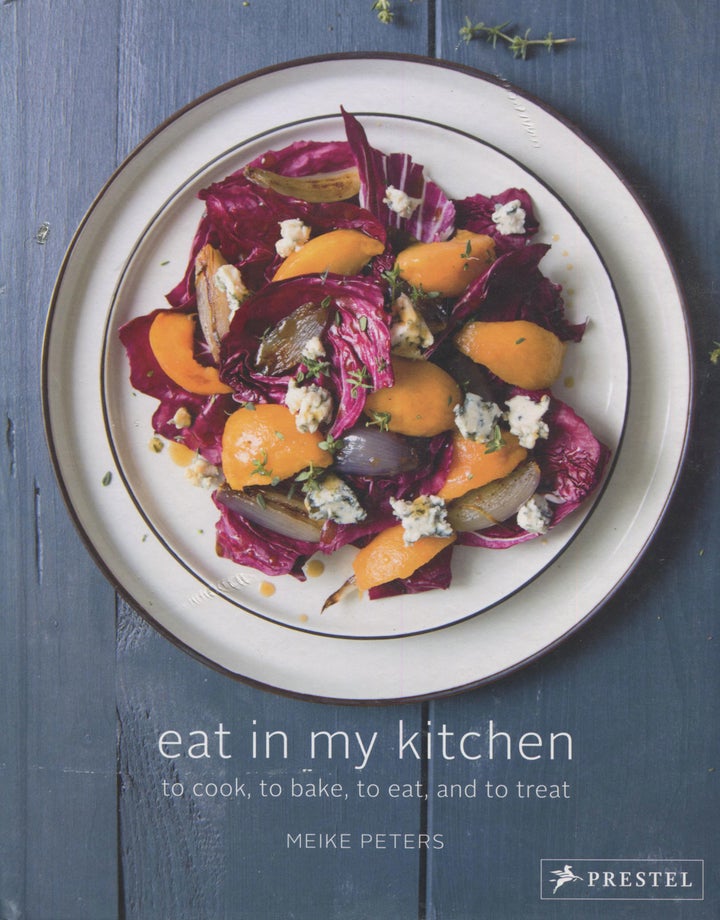 Sometimes a single recipe can encapsulate an entire cookbook. Consider this gem: Persimmons, Mozzarella, Prosciutto di Parma, and Basil with Maple Vinaigrette. Tough to imagine? Here's the photo: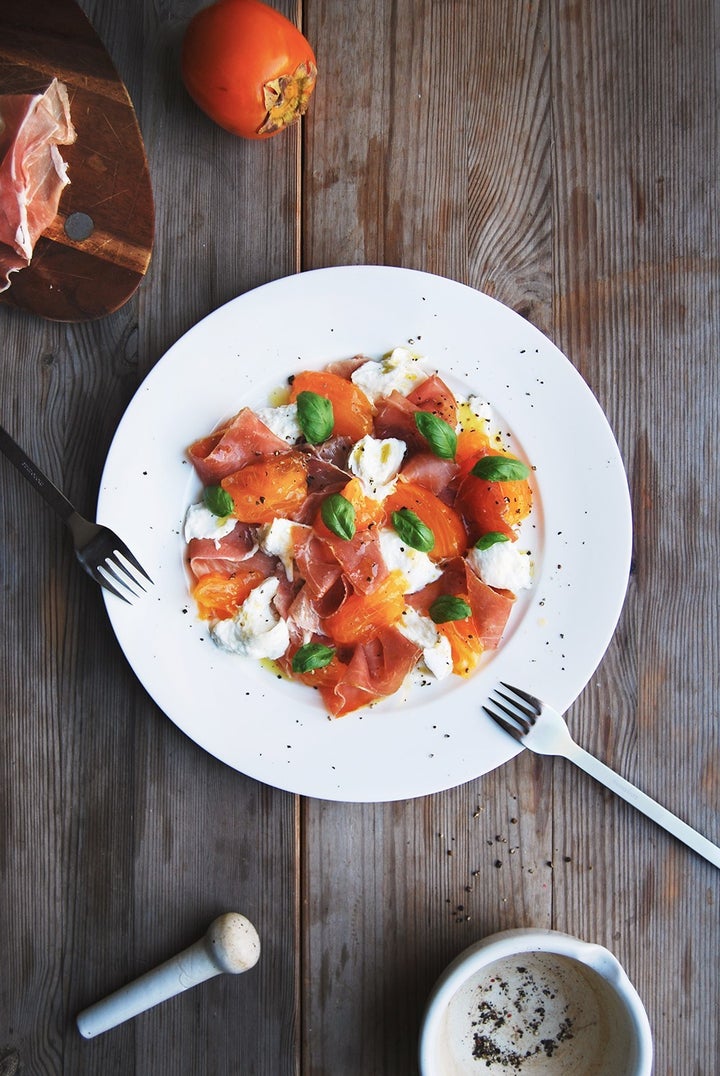 Author and photographer Meike Peters won a James Beard Award for this brilliant first book. She is German and well-traveled in Europe. Her partner in life is American-Maltese and Meike has adopted those culinary cultures into her portfolio. That's why you find this recipe with mozzarella and prosciutto combined with maple syrup to forge a truly international dish.
Eat in My Kitchen is filled with bold ideas reflecting Meike's unbound imagination. The recipes here are most definitely NOT 1-2-3 simple. You can easily accomplish any of them, but you are going to need some time. The dishes are delightful because of their complexity: multiple ingredients unexpectedly combined into layers you've never, never seen before;
Here are some examples that immediately caught my eye:
Asparagus, Leek, and Pea Lasagna with Chevre and Pecorino
Cumin-Roasted Squash Wedges with Pistachio-Feta Dip
Parsnip and Sweet Potato Soup with Caramelized Plums and Whipped Gorgonzola Mascarpone
Warm Salad of Sautéed Carrots, Preserved Lemon and Mint
Trout al Cartoccio with Prosciutto, Olives and Tomatoes
That Trout al Cartoccio means Trout in Parchment. The full list of ingredients includes, besides the trout: tomato, garlic, bay leaves, prosciutto, black olives, and white wine. Here's the photo from the book, which might tempt you to grab your fishing pole. Or at least your car keys.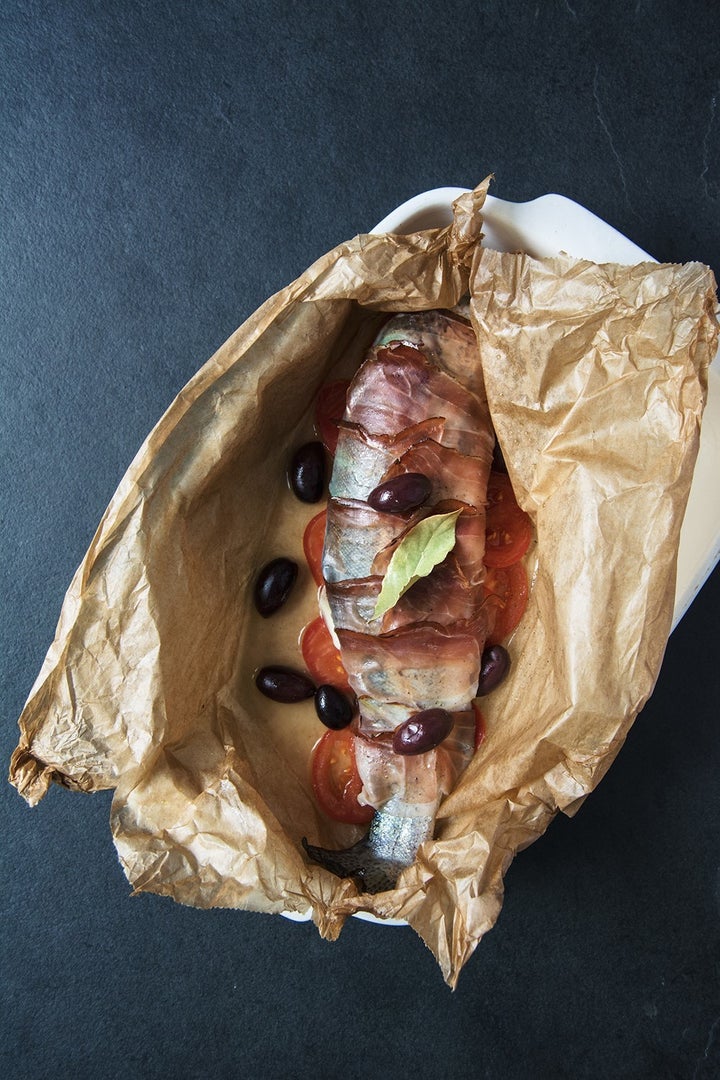 Book chapters include the ones you expect and some surprises, too:
Salads
Vegetables
Soup
Pasta
Sandwiches
Seafood
Meat
Savory Baking
Sweets
Preserves
Her time in Malta has driven that Pasta chapter. The sandwiches, like Pea Pesto and Honey-Caramelized Bacon Sandwich with Fresh Marjoram, will have you thinking that lunch is the main meal of the day. Or, you can do sandwiches for dinner. How about a Grilled Eggplant, Ricotta, Chickpea, and Poached Egg Tartine?
For more cookbook reviews and thousands of recipes, please visit Cooking by the Book. You'll discover how we do Culinary Team Building for corporate teams!
Related
Popular in the Community