As you make your way through the round of holiday parties this season make sure to bring a house gift that will be remembered. Sure, a large bouquet of flowers handed to your host will make an impact, but for all the wrong reasons: You have just forced the recipient to stop caring for his guests while he finds a vase, trims the flowers, and makes room for the arrangement. A well-chosen bottle of wine is a thoughtful gesture, but you run the risk that it will be immediately poured for guests and go unappreciated by your host. However, a cookbook or book about food can be acknowledged by your host immediately and will bring pleasure throughout the season and for years to come, especially if you are attentive to your friend's culinary style. If your host is vowing to eat at home more in 2016, you are doing your part to assist with New Year's resolutions. The best cookbooks do more than just present recipes -- they offer a glimpse into a particular place or style of cooking that can change the way we view the food on our plates. While running your last minute holiday errands be sure to swing through a bookstore to load up on house gifts and stocking stuffers.
Tacopedia: The Taco Encyclopedia Filled with history, facts, and fun illustrations, Déborah Holtz and Juan Carlos Mena's Tacopedia (Phaidon, 2015) is much more than a cookbook. Reaching back to the time of the Aztecs, this colorful tome delves deep into regional styles, lists the best taco stands throughout Mexico, and features more variations than you could ever imagine. It is also a terrific travel guide for your foodie friends.
Sea and Smoke: Flavors From the Untamed Pacific Northwest In order to chronicle James Beard Award winning chef Blaine Wetzel's adventures in the kitchen of The Willows Inn on Washington State's Lummi Island, journalist Joe Ray immersed himself in the life of the restaurant for one year. The result is an intensely personal look at Wetzel's commitment to spectacular hyper-local cuisine. Chef Wetzel's culinary journey is an inspiration, and the mouthwatering recipes and photos in Sea and Smoke (Running Press, 2015) make one want to hop the next seaplane or ferry to this beautiful destination.
This Is Camino Although it includes basic cooking skills such as how to stock your pantry or make staples such as vinegar and preserved lemons, This Is Camino (Ten Speed Press, 2015) offers 100 recipes, many with multiple steps and intricate instructions. Oakland, California's Camino is an extraordinary restaurant serving delectable dishes that the best cooks would be proud to recreate at home. Chef Russell Moore and Camino Co-owner Allison Hopelain collaborated with writer Chris Colin to assemble a cookbook that is equal parts beautiful, motivational, and aspirational.
Forager's Cocktails: Mixology with Found and Grown Ingredients Wine, spirits, and food writer Amy Zavatto has created a cocktail book that feels like so much more than a bar guide or collection of drink recipes. Focusing on seasonal fruits, herbs, and flowers, Forager's Cocktails (Sterling Epicure, 2015) is a "cookbook" for your party-throwing friends whose bar is better stocked than their refrigerator. Zavatto's 40 recipes are divided into seasons, and she offers tips on growing your own ingredients on your deck or countertop.
The Nordic Cook Book As all eyes in the food world are turned towards Scandinavia, chef Magnus Nilsson has delivered a tome that allows those who can't score the hottest table in Copenhagen to prepare traditional and modern versions of the cuisine of Denmark, Finland, Greenland, Iceland, and Norway in their own kitchen. Weighing in at over five pounds, The Nordic Cook Book (Phaidon, 2015) features more than 700 recipes that are surprisingly accessible to home cooks. Divided into 22 chapters, this definitive text on Nordic cuisine offers both familiar and lesser-known dishes, and the stark photography emphasizes the surreal beauty of Scandinavia.
Savoring Gotham: A Food Lover's Companion to New York City Not a cookbook at all, Savoring Gotham (Oxford University Press, 2015) is an encyclopedia of the food and food traditions of New York City, which boasts the densest concentration of regional and ethnic eateries and food stores in the world. Edited by food writer and lecturer Andrew F. Smith, this engaging reference volume includes over 500 entries on the history of buying, selling, preparing, and consuming food in New York City. This comprehensive handbook to all things culinary in the Big Apple is sure to provide many hours of amusement and amazement to anyone who likes to eat and has ever said, "I Love New York." (Full disclosure: We are among the many contributors to Savoring Gotham, having written two entries.)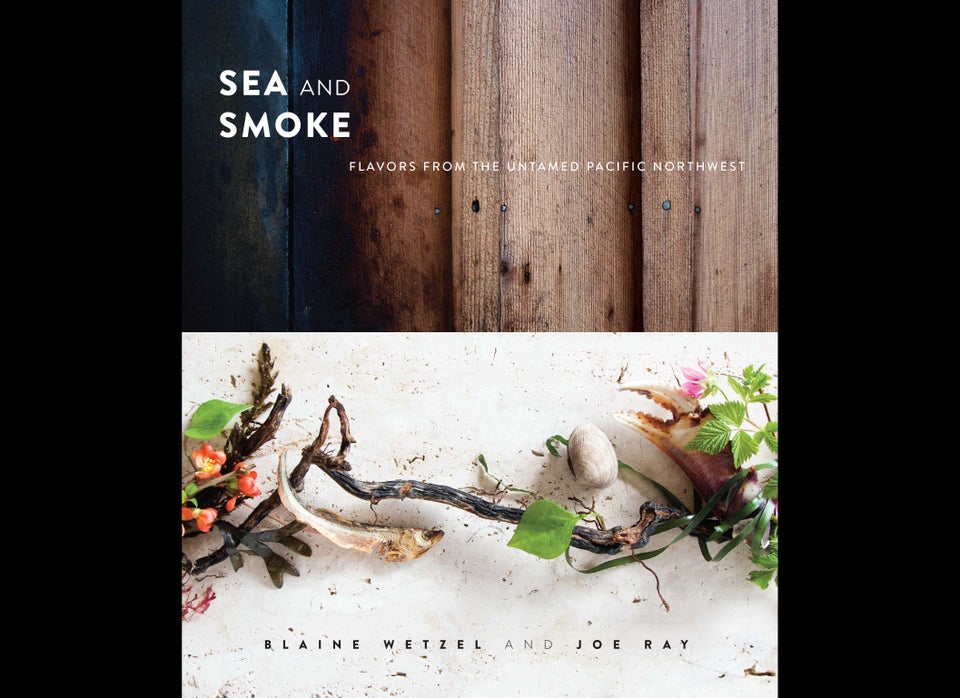 The Best Holiday Guests Arrive With a Cookbook