I love meat but I prefer it without antibiotics, hormones or genetically modified anything. When I had a breast cancer diagnosis years ago my brilliant New York oncologist said, "Eat bush." Bush was our President at the time and for a weird second I thought he was digressing into politics. No, he was saying that I should get off diary and focus on fruit and vegetables. That was the beginning of a great deal of thought. I have learned much in the intervening years. Organics matter, local and sustainable agriculture matters, and how the animal I eat is raised, how it is slaughtered, and how it is cooked ... it all matters.
This year, as a publisher, I celebrate fifty of America's great butchers, all of whom live by what the legendary Dario Cecchini from Tuscany said when he wrote our foreword. Andrew Zimmern, who I thought was a wild man but have since reconsidered as a brilliant committed man of food, wrote our introduction and Marissa Guggiana, meat maven from Sonoma, creator of the Butcher's Guild, editor of Meatpaper wrote our book, interviewed and photographed the butchers and collected their astonishing recipes. Primal Cuts: Cooking with America's Best Butchers, with its showstopper die cut cover is the result, and events from Williams-Sonoma to Northern Spy and Public are celebrating its publication.
Below, you'll find my picks for some of the best meat cookbooks out there -- old and new, from our publisher and others, books that embrace sustainable meat and using every part of the animal. As the air gets cold, what better time to show your appreciation for your local butcher (if you're lucky enough to have one) and cook up a roast, stew, or even some homemade sausages? When we published American Farmer two years ago, our mantra was Know your Farmer, Know Your Food. Now I would like you to think about getting to know your butcher and thinking just a bit about where your meat comes from (you might be amused to go to our Google map of fabulous and committed butchers around the country).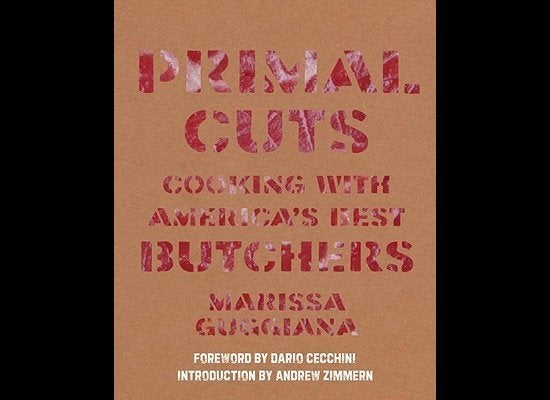 Prime Cuts
Popular in the Community