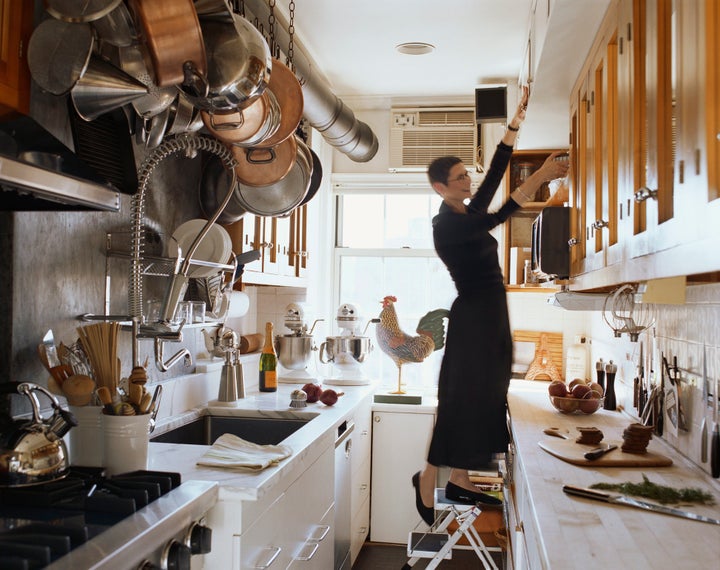 Dorie Greenspan is quite possibly the world's best cookie maker. She has been baking ― with a serious interest in cookies ― for over 30 years. She ran a beloved cookie shop with her son, a self-proclaimed cookie monster, in NYC. And she has just released a beautiful tome dedicated entirely to cookies aptly named Dorie's Cookies.
She knows baking, too. She knows it matters if you whisk your eggs and sugar together for two minutes versus five minutes ― you'll get a whole different dessert. But more importantly, she knows how happy baked goods make people. She says, "Baking is an act of generosity, an act of love." She's right, it is.
Originally from Brooklyn, Greenspan currently has three homes: one in NYC, one in Connecticut and one in Paris, France. Clearly, she knows how to live.
So if you're going to get baking advice from anyone in the world, Dorie is the person. Ditto for life lessons.
We read her newest book, Dorie's Cookies, like a novel, unable to put it down. It was filled with 170 perfect cookies recipes, and anecdotes about them. There were lots of lessons woven into the pages of this book. We outlined our favorites for you below.
Read them up, and then go buy her new book. It'll will serve you for the rest of your years ― in and out of the kitchen.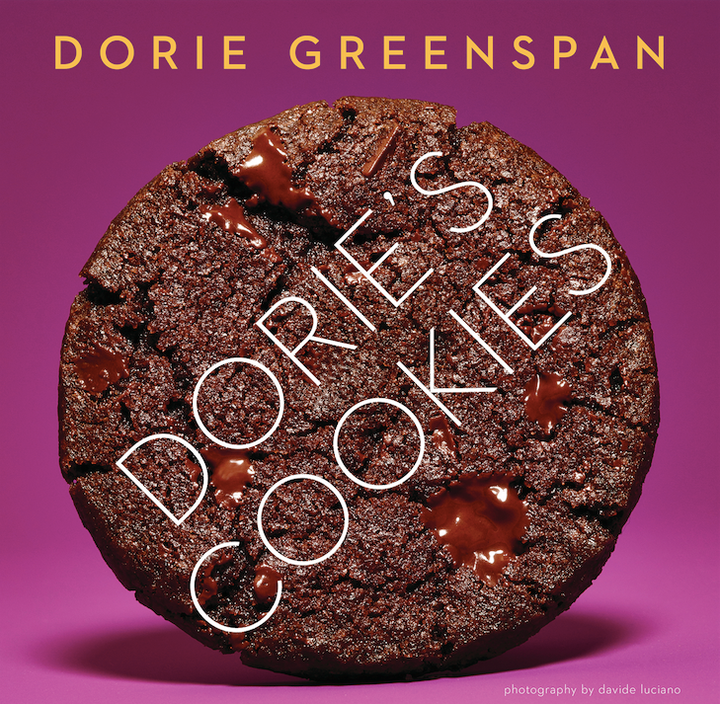 1. You're not the only one worried about pronouncing rugelach right. Dorie herself, the cookie master, couldn't get it straight so she just renamed them "Friendship Cookies." Why? Because whoever she serves them to wants to follow her home and be her best friend, she says.
2. Stack your baking sheets for a makeshift insulated cookie sheet. Some cookie recipes call for insulated baking sheets because the dough is sensitive and the bottoms can burn easily in the oven while the tops are still baking. Dorie shares that there's no need to invest in an insulated baking sheet if you don't already have one ― just stack two sheets on top of one another.
3. Forget everything you've been taught about rolling cookies, and roll out the dough BEFORE you refrigerate it. Many recipes will tell you to chill the dough and then roll it out. The only problem with this order of things is that chilled dough is harder to roll, and waiting for the dough to warm up a bit can be a chore. Dorie assures us the dough doesn't care when it gets its rest in the fridge, so long as it rests. This means we can roll the dough before chilling it, sandwiched between parchment paper, making the task infinitely easier.
4. One chocolate chip cookie recipe in your arsenal is not enough. In fact, Dorie says, "Recipes for chocolate chip cookies are like scarves ― you're always happy to have a new one." We really do love scarves, and chocolate chip cookies, and the fact that Dorie just gets us.
5. You don't need all the proper tools to bake good cookies, but having the proper tools increases the joy of baking. Dorie has done it both ways, and recommends investing in some good baking tools. You don't need to go overboard and buy every tool at Williams-Sonoma, but go for quality equipment ― like a stand mixer, oven thermometer and scale. They'll last you forever and make the act of baking much more enjoyable.
6. If you come up with a baking recipe while dreaming in your sleep, you should absolutely get up and bake it. That's how Dorie came up with her famous Jammer cookies, one of the most beautiful and most delicious cookies to grace this planet.
7. Don't be afraid to think outside the box. Most people mix chocolate chips into their cookie dough. Dorie has a recipe that wraps a little bit of cookie dough around a single chocolate chip to make perfect bite-sized cookies for when you need a little something. It's a genius way to rethink a classic ― and it's proof that, as Dorie says, "the cookie-verse is infinite."