Some of us are less successful bakers than others. We have always maintained that our aversion to math has something to do with it. But make no mistake, even we crave dessert and decide to take a crack at pastry now and again.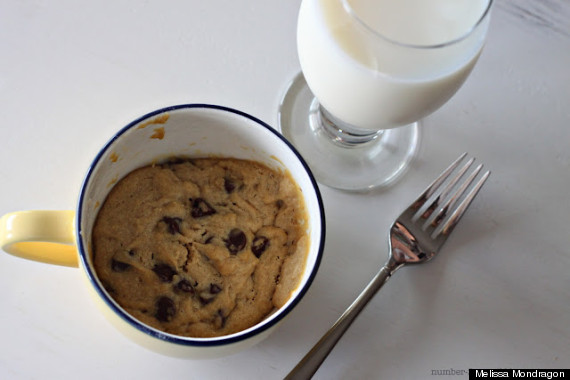 Like its microwaved cake ancestors before it, the cookie in a cup is a quick, (it cooks in less than a minute!) easy, nearly foolproof way to satisfy a dessert craving with minimal effort, while still getting to indulge in something homemade.
Our other favorite thing about this cookie? You make it one dish. Because no one baking a single chocolate chip cookie for themselves is up to washing dishes afterward.