 A German cookie manufacturer has found itself the victim of a crummy theft.
The perpetrator is demanding that Bahlsen donate cookies to a local children's hospital, making the effort to specify that the cookies be "milk chocolate." According to a HuffPost translation of HAZ, if his demands are not met, the gold cookie "will wind up in the trash with Oscar the Grouch."
The ransom note is signed "Krümel Monster" -- "Cookie Monster" in German.
HAZ confirmed to Der Spiegel that the same letter was also sent to Bahlsen, which is offering a €1,000 ($1,347) reward for any information that leads to the culprit's capture. The thief has further stipulated that the reward money be donated to a local animal shelter.
While the cookie thief remains at large, it appears the real Cookie Monster has offered his services to help find the imposter and thus clear his good name:
And though the motives of the cookie thief may be pure, a spokesperson for the children's hospital is quick to remind the public that this is still a rather serious instance of extortion.
"One cannot forget that what we are dealing with here is a case of theft and blackmail," Björn-Oliver Bönsch told HAZ. "Bahlsen has already done a lot for our hospital -- it doesn't need to be coerced in this way."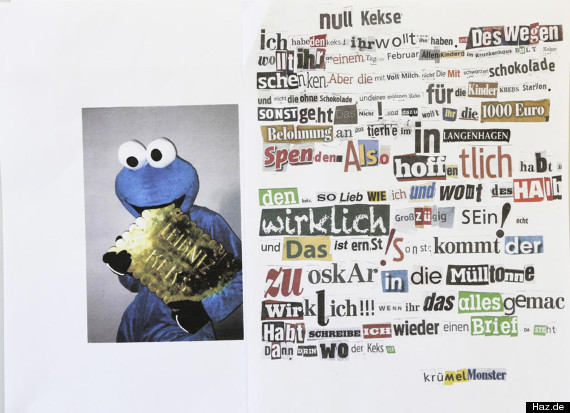 Related
Before You Go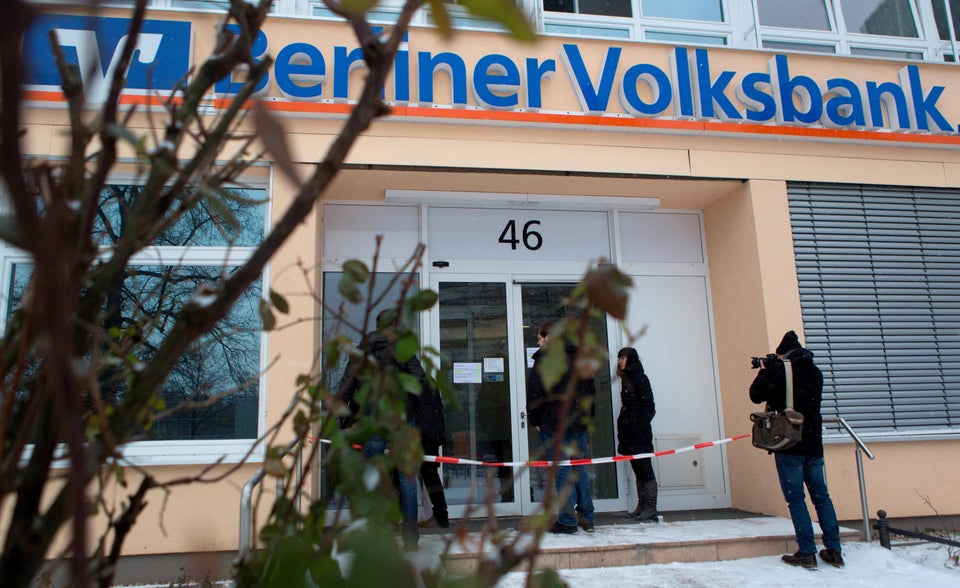 German Bank Robbery
Popular in the Community