This is the second installment of a four-part series chronicling singer-songwriter and producer Shawn Amos' childhood in 1970s Los Angeles. Read first installment here.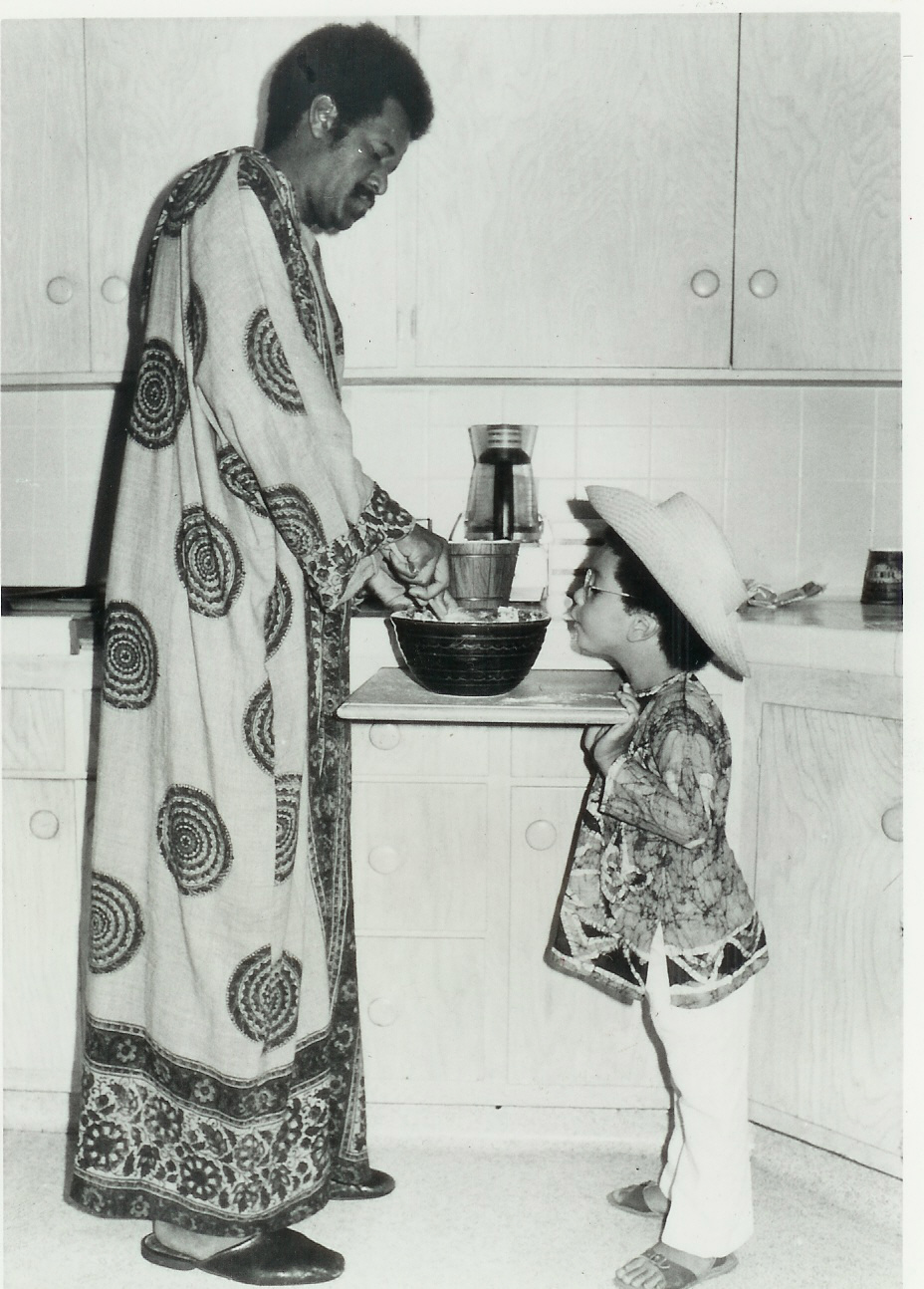 My father's time at A&M Records was the epitome of show business illusion. Hollywood wasn't bringing him fame or fortune. Seven years into it, he kept suffering from the same show biz setbacks: clients who defected to other managers, whose careers never broke, and who stiffed him for payments. Wally was down to his last two clients, who both had recording deals for the label. They were his last hope for Hollywood success.
One was a black comedian named Franklin Ajaye. Being black was at the center of Franklin's act. His stand-up routine recounted his growing up in South Central Los Angeles and coming of age amidst the black power movement of the early '70s. Franklin was the first comedy I heard. His bits about smoking dope, girls with big tits, and masturbation were wholly inappropriate for a six-year old; still, Wally would take me to Franklin's Friday night sets at the Comedy Store on Sunset Strip to hear him hone his act.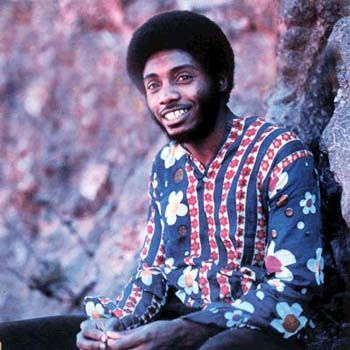 My attendance was less of an opportunity for a father-and-son night than it was Wally thinking on his feet. Wally was always good at thinking on his feet. It was a skill set developed early by growing up in a segregated Southern neighborhood with an abusive mother and absent father. Wally knew how to adapt and adjust to changing, unpredictable circumstances. It was how he survived. It was how a generation of black men like him survived.
Men of my father's generation were perpetual hustlers, always on the make and always on the move. The world was theirs to take -- if they were not taken first. These were pre-affirmative action men who fought tooth and nail for every advancement, which often had to be taken rather than received. These were men who started families with no knowledge of how a family is held together. As boys, they watched their own fathers withstand humiliation in their own towns and workplaces until they slipped away with other women to new lives in other places.
While a young boy, Wally's father would force him to sit alone on the porch when he went inside to be serviced by some strange woman. Wally would hear his father climax, watch him come onto the porch, then walk him home silently, where he and his mother would then argue for the rest of the afternoon into evening. Wally's mother, Ruby, would take out her frustration by beating her son with an electrical cord.
Wally's childhood stories were no different from that of so many other men -- black and white -- born in the 1930s, who decades later married and started families yet were divorced from them emotionally from the start. They were doing what society told them to do, while never preparing them for the reality of the work involved. And Wally got so much more than he was bargaining for.
All he wanted was to get my mother, this fair-skinned, big-chested, coy nightclub singer, in bed. She was a conquest like so many others, before and after. But Shirlee demanded more, and Wally convinced himself he had more to give.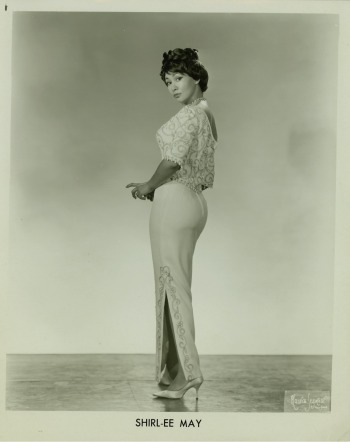 So there he was in Los Angeles with a woman who was seeing imaginary people and hearing imaginary voices. She had gone from the chanteuse on the stage to the crazy woman in the psych ward. You could set your clocks to Mom's breakdowns. They were as consistent as they were disturbing. And each time she was hospitalized, Wally had to hustle. Without warning, he was a single father with a six-year-old boy who needed to be fed, clothed, and put to bed. And he also had one of his acts starting a residency at ten o'clock.
So evenings found me tucked in the corner booth at the Comedy Store, as Franklin Ajaye told me blue bedtime stories from the stage. There was the Star Trek bit about Spock only getting pussy every seven years. Or the one about running into a high school classmate years later and not recognizing her because her tits were so big. One of my favorite bits was about a high school bully named Bumpy Woods who would harass Franklin into giving him money:
"Loan me a dollar, Franklin."
"I don't have a dollar to loan you, Bumpy."
"OK, then gimme a dollar."
"My mother doesn't give me money to give to you."
"Awright, I'll go to your house and kick your mama's ass."
The crowd laughed, Franklin took a drink from his stool, and I nodded off as Wally worked the booking agents and publicists in the room.
Wally gave Franklin some quick successes. He got him a booking on the Flip Wilson Show and the Tonight Show with Johnny Carson. Both shows were filmed before a live audience in adjacent stages on the NBC lot in Burbank, over the hill from Hollywood. Flip's show was the Chitlin Circuit alternative to the respectable Carson version. Imagine someone moving Harlem's Apollo Theatre next to a Catskills nightclub. It was a curious juxtaposition to say the least, like some kind of comedic "separate but equal" program.
One of Flip Wilson's writers, Richard Pryor, walked across the studio tracks to appear on Carson's show in 1973, 11 months before Franklin's '74 appearance. Richard was beginning to hit his stride, breaking the color barrier. A&M was probably hoping for their own version of Pryor when they gave Franklin an album deal. His material walked that same edgy line as Pryor's, but ultimately there was only room for one controversial black comedian in the 1970s.
Wally produced two albums for Franklin -- both recorded at those shows in my Comedy Store bedroom. Franklin Ajaye: Comedian and I'm a Comedian, Seriously were released within a year of each other, and both met with a commercial thud. Strike one for Wally's A&M roster.
Wally's second A&M act was a folk singer named "Mississippi" Charles Bevel, whose biography had the makings of a Roots sequel. The 14th of 17 children born to cotton plantation workers, Bevel lived in Africa for three years and had worked as a shoeshine, dishwasher, and cotton picker. Bevel wore a feathered porkpie hat and an uneven beard -- both of which made him look like a member of a lost, dark-skinned Amish tribe.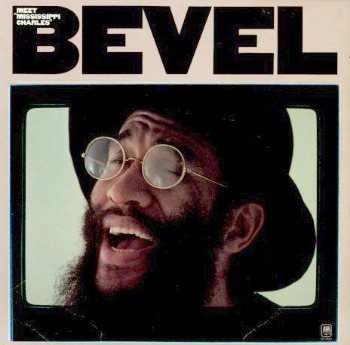 His material was the inverse of Franklin Ajaye's. Song titles like "Overheard," "You've Got the Power," and "Making a Decison" were the polar opposite of such bits as Franklin's "Black Power Movement," "Ex-Lax," and "Trojans" -- as in the condom brand. Whereas Franklin painted coarse, often stereotypical comedic broad strokes of the black life, Bevel's music was selling a quiet, stoic African-American experience. He was a Delta Cat Stevens (another '70s A&M singer-songwriter). And like Stevens' recordings, Bevel's tunes were unmistakably yearning for a deeper understanding of where he came from and what future meaning his life held.
Bevel often played unaccompanied, a lone bluesman channeling a hundred years of stories in a hushed verse. His songs and personal story held all the history, suffering, and indignity of my own family's. Yet Bevel chose to sing about it while my parents kept quiet.
In Wally's A&M roster of two, he had the full scope of the '70s black American experience: a comedian and a folk singer, who together represented the pain, anger, flamboyance, dignity, and cartoonishness of those first post-civil rights figures. "Mississippi" Charles Bevel and Franklin Ajaye were my first introductions to my own culture. They were the only exposure I had to blackness in the flesh.
As a child, I experienced black culture as many people did in America: on the TV, radio, and stages. But in the dark recording studios and sound stages where Wally tucked me away, I could observe and hear the voices of a different black America. Their crude jokes were born on inner-city streets far from my white Hollywood neighborhood. And while the wailing folk music was tied to a chain gang not so far removed from my parents' Southern roots, it came from an entirely different world than my Hollywood existence.
In these windowless rooms, I saw faces that looked like mine. These people could have been my relatives -- the crazy uncles who come by to visit once or twice a year, telling tall tales and letting you sip a glass of wine at the dinner table when no one's looking. However, once I stepped into the light, things looked different. I looked different.
Wally's small management roster was a political statement. It was more of a statement than he ever made in his own life. His own life was about absolute integration without incident. From his early, heady days at William Morris to his waning Hollywood moments, the consequences of his color were never obvious. When it became clear that he would never be put in charge of William Morris' music department for no other reason than his race, Wally simply left. No protest. No cries of injustice. No defiance. He just left and looked for some other place to integrate. There was always some other place to go. Always another hustle.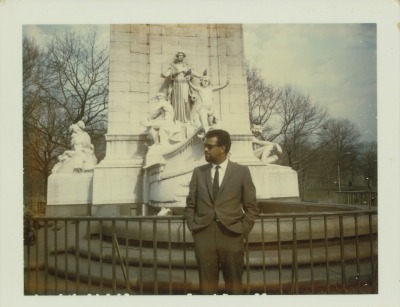 A&M released Bevel's debut album the same year as Franklin Ajaye's first release. Meet "Mississippi" Charles Bevel was an album made for critical fawning. Its tasteful instrumentation hung quietly in the background, while Bevel's vocals worked the room like a perfect Southern gentleman. It was smart, humble, and charming.
Village Voice music critic Robert Christgau called Bevel's songs "proverbs and fables." It was the kind of debut review that could keep a singer-songwriter going for years. But as soon as the public met "Mississippi" Charles Bevel, he was gone. Bevel unexpectedly terminated his recording contract with A&M, his management contract with Wally, and he headed back East.
Just as many people flee Hollywood as those who flock to it. Hollywood can be an acquired taste. Some decide they can't bite. Maybe "Mississippi" Charles Bevel wanted a more authentic life than Hollywood would allow. Maybe he was tired of being the only black face in the room. Maybe the 14th of 17 children needed the foundation of family around him. Whatever his reason, Charles Bevel had flown back across the Mississippi, and Wally's days at A&M Records were numbered.
Shawn Amos is a singer-songwriter, producer and founder of digital media company Amos Content Group. His album, Harlem will be released February 15, 2011.
Calling all HuffPost superfans!
Sign up for membership to become a founding member and help shape HuffPost's next chapter