If there's one area where the development of iPhone apps is doing well, it's definitely in the field of cooking. There are a ton on the market now and over 20 that we're smitten with. Even though we hate to see cookbooks pushed aside, we can't help but love apps that help us figure out how to do things like truss a chicken or use leftover ingredients with the push of a button.
Finding a dish to make that uses what you have on hand is always a challenge for the novice cook -- but not any more (the iPhone saves us once again). And just think of all the money you can save if you're no longer wasting it on groceries that never get eaten. Another perk, it's much more sustainable to use what you have than make a trip to the grocery store.
Check out the five great apps that help you cook from your fridge -- the best part is, they're all free.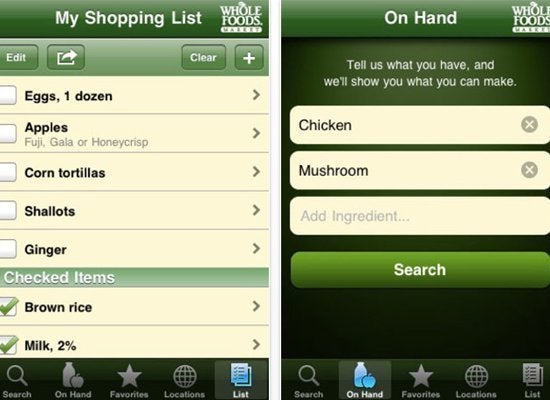 Cooking Apps
Related