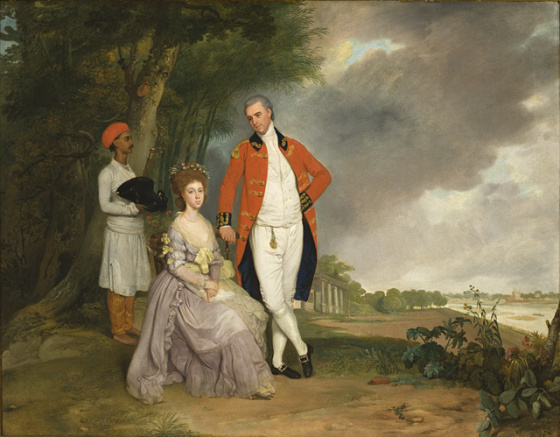 As I get ready to teach a series of English-themed classes inspired by the Queen Victoria and Photography exhibit at the J. Paul Getty Museum and Princely Traditions and Colonial Pursuits at LACMA, tea, scones and spices are on my mind.
Tea, the most quintessential of English drinks, is a relative latecomer to British shores. Although the custom of drinking tea dates back to the third millennium BC in China, it was not until the mid-17th century that the beverage first appeared in England. The use of tea spread slowly from its Asian homeland, reaching Europe by way of Venice around 1560, although Portuguese trading ships may have made contact with the Chinese as early as 1515.
Coffee houses in London were responsible for introducing tea to the rest of England. Advertised as "making the body active and lusty" and "preserving perfect health until extreme old age," tea quickly gained popularity and by 1700 over 500 coffee houses were selling it. (This distressed tavern owners as tea cut their sales of ale and gin, and was bad news for the government who depended upon a steady stream of revenue from taxes on liquor sales.) In 1676, Charles II placed a heavy tax on tea and created a whole new industry -- tea smuggling. Dutch ships brought tea to the British coast then stood offshore while smugglers (often local fishermen) unloaded the precious cargo in small vessels. The smugglers then hid the tea inland, usually inside local parishes!
In the 1830s, the British East India Company became concerned about the Chinese monopoly on tea, which constituted most of its trade and supported the enormous consumption of tea in Great Britain. British colonists in India during the reign of Queen Victoria had recently noticed the existence of the Assamese tea plants and began to cultivate tea plantations locally. In 1870, over 90 percent of the tea consumed in Great Britain was of Chinese origin but by 1900 this had dropped to 10 percent, largely replaced by tea grown in India and Ceylon. Unfortunately, the working conditions in these South Asian tea plantations were deplorable, creating a stark contrast with the tea drinking tradition that had emerged among the British elite in Victorian England.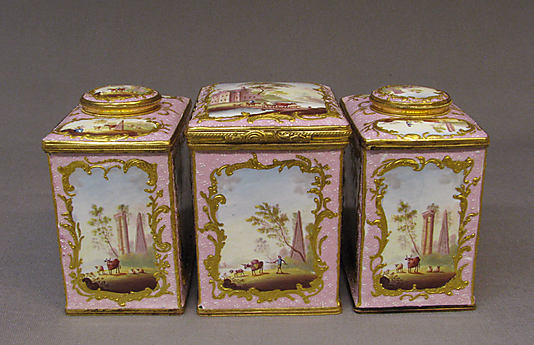 Afternoon tea is said to have originated in the early 1800s by one of Queen Victoria's ladies in waiting, Anna, the Duchess of Bedford, who initiated the tradition to bridge the "sinking feeling" she felt between lunch and dinner, which in fashionable circles might not be served until 8 o'clock at night. Tea was accompanied with a light snack. The Queen adopted the tradition and by mid-century a light meal consisting of scones, biscuits and thin sandwiches had become customary in all fashionable households as the "afternoon tea." Hostesses tried to outdo each other by displaying their fine china tea services, table linens and sterling silver cake stands.
I can't wait to take a bite out of one of these Lemon Blueberry Cardamom Scones that combine flavors of the East and the West...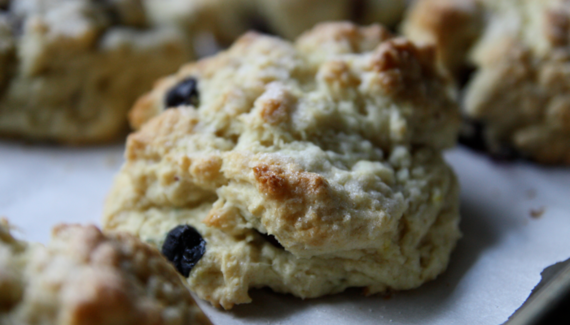 Lemon Blueberry Cardamom Scones
3 cups flour
1/3 cup sugar
2 ½ teaspoons baking powder
½ teaspoon baking soda
¼ teaspoon cardamom
¾ teaspoon salt
1 ½ sticks cold unsalted butter, cut into small pieces
1 cup buttermilk
zest of one large lemon
¼ cup fresh blueberries
2 tablespoons unsalted butter, melted, for brushing
¼ cup sugar, for dusting
1. Preheat the oven to 425 degrees F.
2. In a medium bowl, stir the flour, sugar, baking powder, baking soda, cardamom and salt together with a fork. Add the cold butter pieces and, using your fingertips, work the butter into the dry ingredients until the mixture resembles coarse sand.
3. Pour in 1 cup of buttermilk, the zest and blueberries and mix with the fork until the ingredients are just moistened -- you'll have soft dough with a rough look. (If the dough looks dry, add another tablespoon of buttermilk).
4. Roll the dough into small rounds, place on a parchment lined sheet pan, brush with the melted butter, sprinkle with sugar and bake for 10 to 12 minutes until golden brown on both sides. Serve warm.
Makes 12 scones
images:
The Hon. William Monson and His Wife, Ann Debonnaire, Arthur William Devis, England, ca 1786, oil on canvas, The Los Angeles County Museum of Art
Tea Caddy (canisters for green tea, black tea and sugar), British, 1770, white enamel on copper painted in polychrome enamels, The Metropolitan Museum of Art
REAL LIFE. REAL NEWS. REAL VOICES.
Help us tell more of the stories that matter from voices that too often remain unheard.