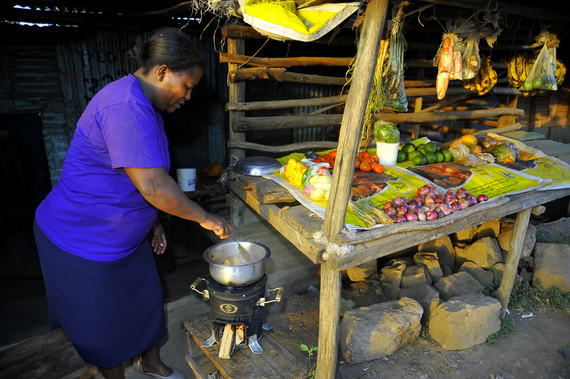 For those of you who know my work or watch my show, you may be wondering: "Why is Pati writing about Kenya? Normally she's all about Mexico!"
Well, I am making an exception for a cause that is very close to my heart: clean cooking. As a new member of the Global Alliance for Clean Cookstoves' Chef Corps, I have committed to raising awareness about the deadly risks billions of people face around the world from cooking.
For those of us fortunate enough to have modern kitchens and amenities, cooking might not seem all that dangerous. But for the nearly 3 billion people around the globe who still rely on food prepared the way our ancestors cooked -- using solid fuels like wood over an open fire or primitive stove -- cooking can be a life-threatening task.
The Global Alliance for Clean Cookstoves is an initiative hosted by the United Nations Foundation that advocates for broader use of clean-burning cookstoves and fuels, to ensure that cooking doesn't kill. This summer, I traveled with the Alliance to Kenya, where I saw first-hand the impact that their operations are having.
I had the opportunity to meet a chef very similar to me: We are both moms, we are both passionate about cooking, we both write about food, develop recipes and have been entrepreneurs to create a TV series to share our culture, our roots, our foods and our traditions. Susan is also a member of the Global Alliance, along with her, I went to see the many cookstoves that are being developed in her country.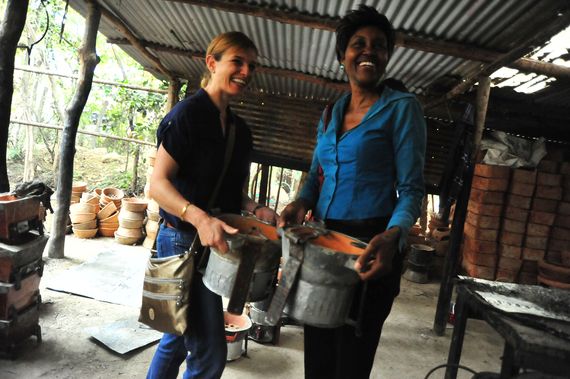 One of my favorite aspects of the trip was the opportunity to see different kitchens! I loved seeing the differences in the look of the kitchen and the type of foods the women cooked, but I also noticed just how similar kitchens are regardless of country or region. Women still perform most of the cooking duties around the world, and we share in common a desire to nourish our families with the best ingredients available to keep them strong and happy.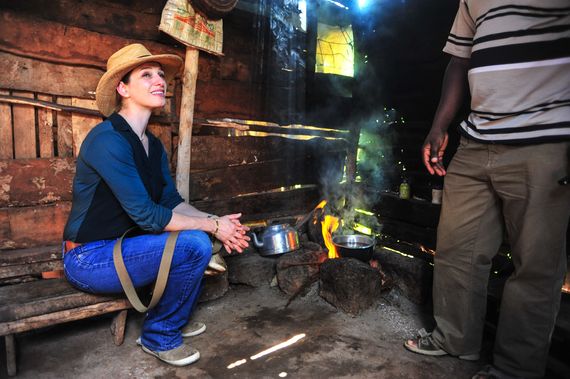 However, for many women in developing countries, cooking in fact puts them and their children in danger. The household air pollution from smoke produced by cooking with solid fuels such as wood, dung and coal is responsible for 4.3 million premature deaths annually -- exceeding the number of deaths attributable to malaria or tuberculosis -- with women and children the most affected.
In addition to the chronic health risks from cooking over smoky fires, collecting fuel for cooking is often a danger in and of itself. This is unfortunately especially true for women living in zones of conflict or displaced from their homes who are vulnerable to sexual assault and physical attack as they leave their communities in search of fuel.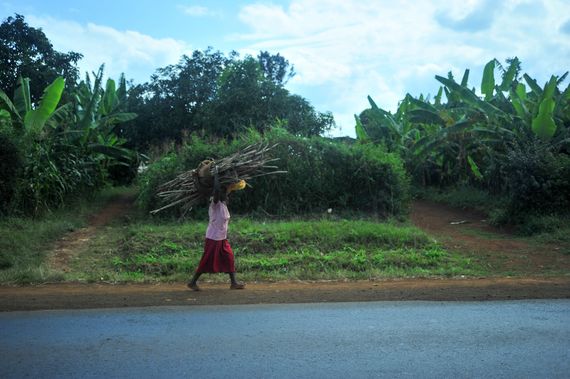 And, as the world becomes more and more deforested, women and children must travel longer distances to collect brush and firewood. Girls are especially at risk of missing school because of helping their family with this taxing chore. Collecting fuel for cooking sometimes takes up to five hours a day! Can you imagine that? (Now I need to stop complaining about how much time it takes for me to make my sons' school lunches...)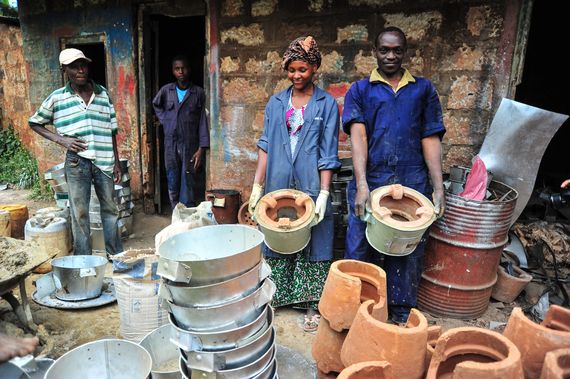 But it doesn't have to be this way -- new cookstove designs, such as the Jikokoa stove in Kenya, can burn fuel more efficiently, saving families time and money. An improved cookstove that is 30 percent more efficient than a traditional stove can save enough money to send two children to school. A clean cookstove can improve a girl's education and free up time for a woman to pursue other income generating activities or rest. Another example is biogas. Moh Kimani, in the photo with me below, shared with me the food she cooks in her kitchen with gas her family produces from the animals on their small farm. We were laughing at just how incredibly similar many of our recipes are!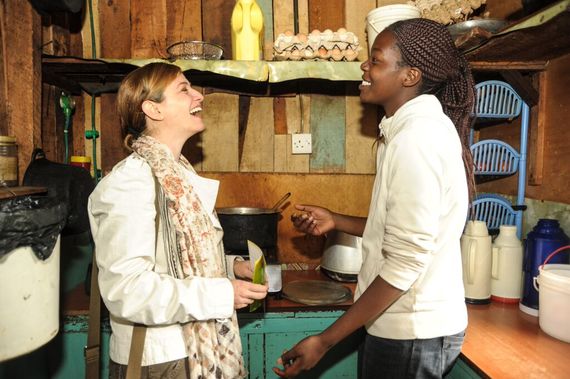 With the residues of the biogas process, their farm not only gets natural fuel but also fertilizer to grow really pretty flowers they can sell at the market.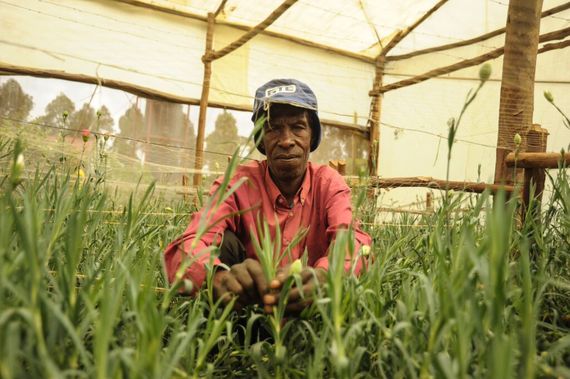 So what was the biggest takeaway for me from this trip? Probably the connection that I felt with the Kenyan women who are so committed to caring for their families, like I am, but who face many more obstacles than I do to accomplish something so simple as preparing a homecooked meal. But thanks to the Alliance and their partners around the world, more people than ever have access to clean cooking solutions, and the momentum only continues to build.
If you're moved to take action on this issue, join me in spreading awareness about clean cooking by sharing this article and talking about it with your friends and networks. Together we can make sure that cooking doesn't kill!
Calling all HuffPost superfans!
Sign up for membership to become a founding member and help shape HuffPost's next chapter