In the hopes of making this fall a healthier one, we're rounding up recipes to cook on Sunday that'll help us eat healthy all week long. Because when you have delicious home-cooked meals to eat for breakfast, lunch and dinner, it's a lot easier to not order pizza three nights in a row. We launched the first installment of this series last week -- check it out for some great ideas -- and we have even more awesome recipes for you to try this weekend.
We found cherry granola bars (ahem, when they're homemade you can control how much sugar goes into them) and protein-loaded quinoa parfaits for breakfast; a kale and lentil salad that will serve up a few great lunches or as a side (kale keeps really well when dressed, unlike spinach or other soft greens); beef stew and easy stuffed peppers for quick-to-heat-up dinners and awesome packed lunches. Plus, an arugula pesto that can be quickly turned into a pasta dinner or smeared on a simple sandwich to make it delicious, and a butternut squash hummus that will upgrade any salad or make a great, healthy snack.
Folks, do the work this Sunday -- and reap the rewards all week long.
Chewy Cherry, Almond And Cacao Nib Granola Bars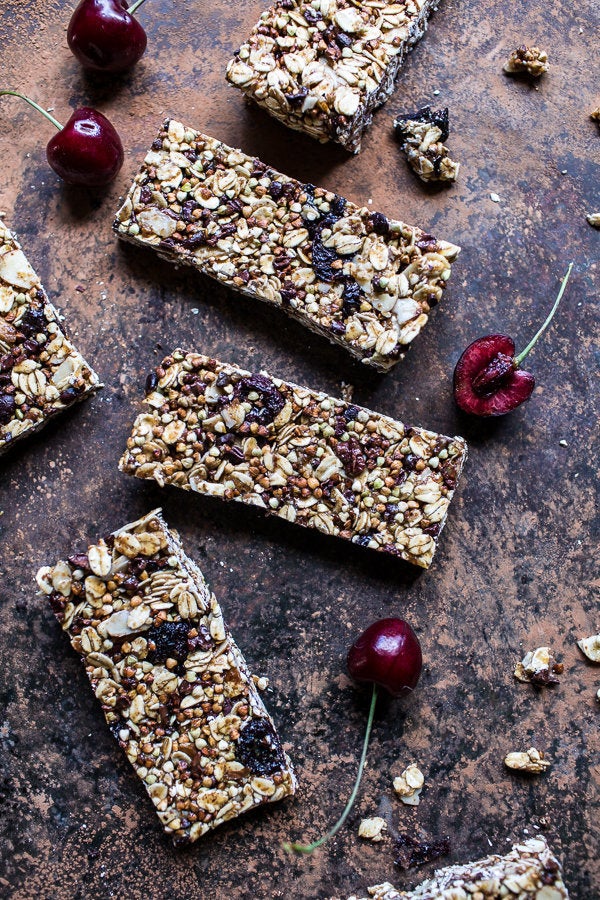 Strawberry And Quinoa Parfait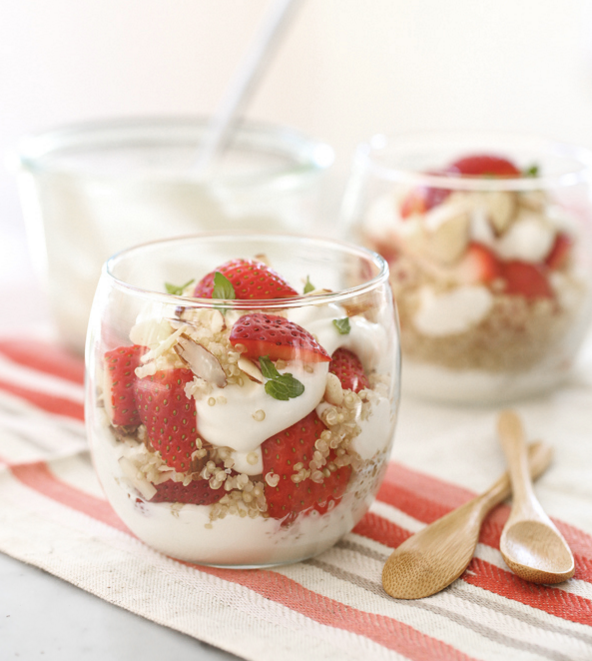 Arugula Pesto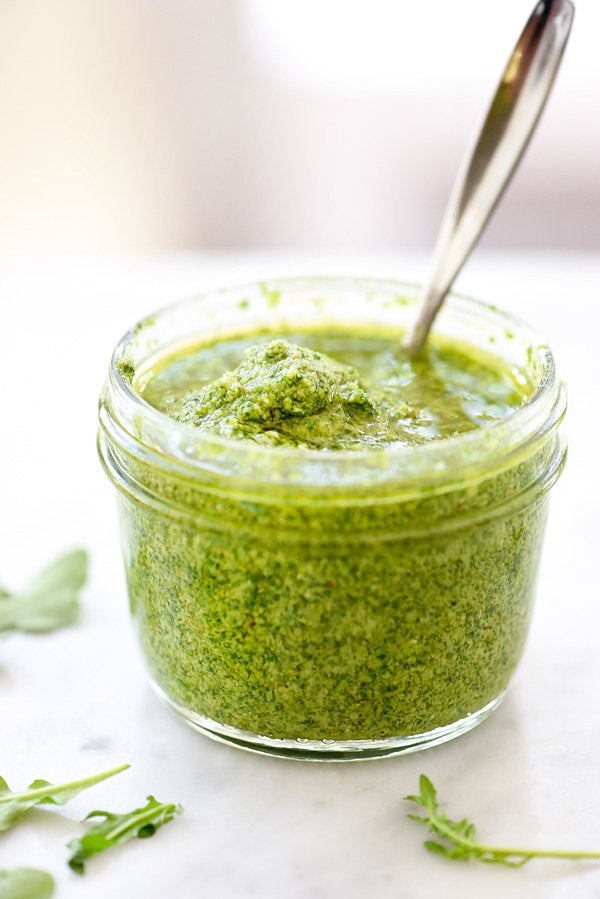 Lentil, Kale And White Bean Salad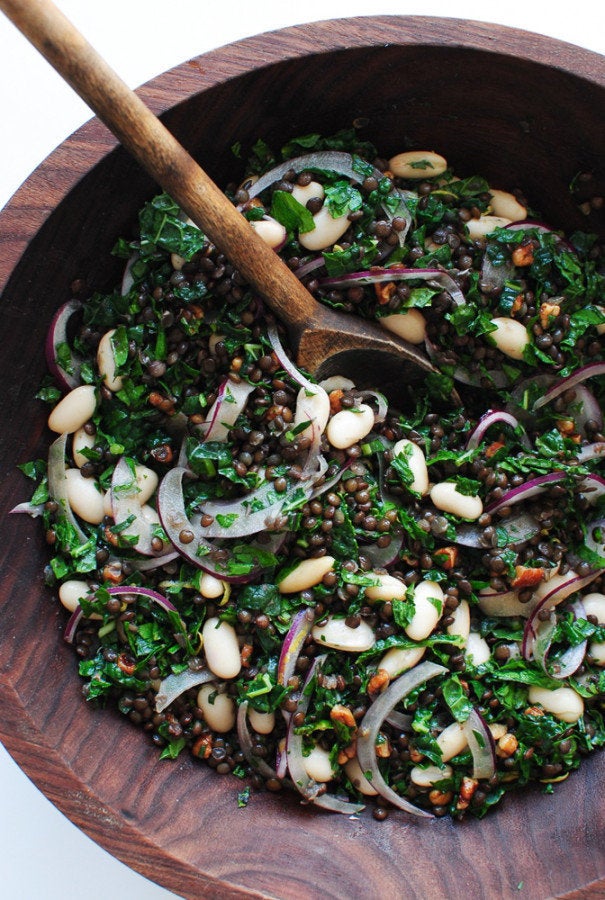 Beef And Butternut Stew with Pearl Couscous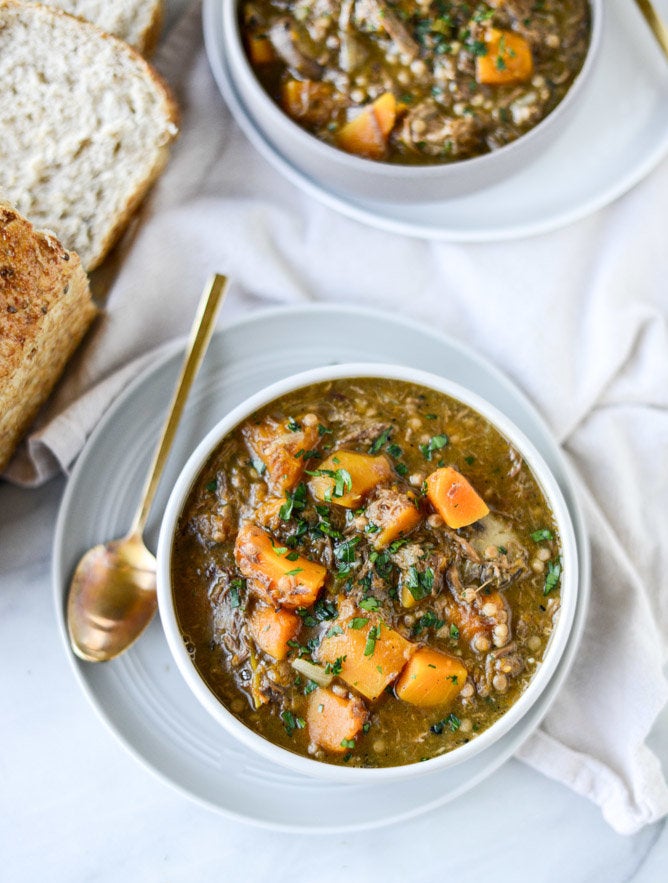 Easiest Ever Stuffed Peppers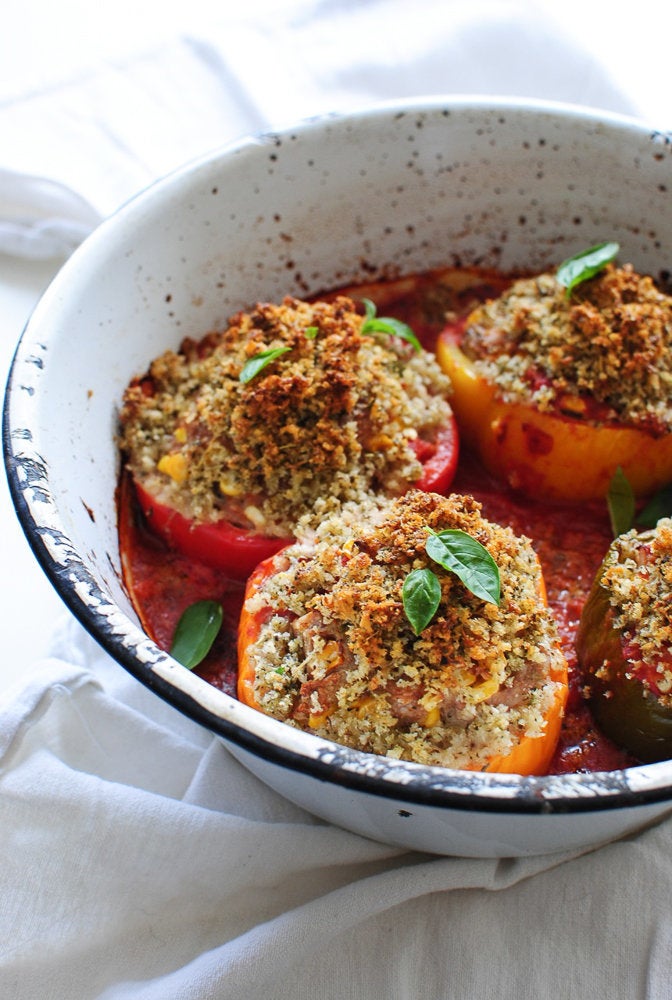 BONUS: Roasted Butternut Squash Hummus