Resolving to eat healthy, home-cooked meals for a whole week is easy to do on Saturday or Sunday when you're rested and energy is high. But come Tuesday or Wednesday, once you've worked a couple of long days and fought to get home during rush hour, that resolve easily melts away into takeout. Not this week though.
If you stock your fridge with the right dishes, you can prepare for the exhausting week ahead with healthy, homemade meals. While you can't really cook complete dinners that will last the entire week ― most recipes don't stay good that long ― you can make a few finished meals to fuel you in the beginning of the week and then a couple of staples that will help you make quick meals later in the week. Here's the best part: we're going to help you do just that.
We've got awesome, easy solutions for breakfast all week long, meatballs and chicken chili to feed you during the start of the week, good snack solutions for that four o'clock hunger strike and easy tomato sauce and pumpkin puree that can quickly be turned into a pasta dinner and soup for the end of the week. Folks, this is easy. Make these recipes and healthy, homemade eating will be yours for the next five days.
Freezer Breakfast Burritos With Sweet Potato Hash And Black Beans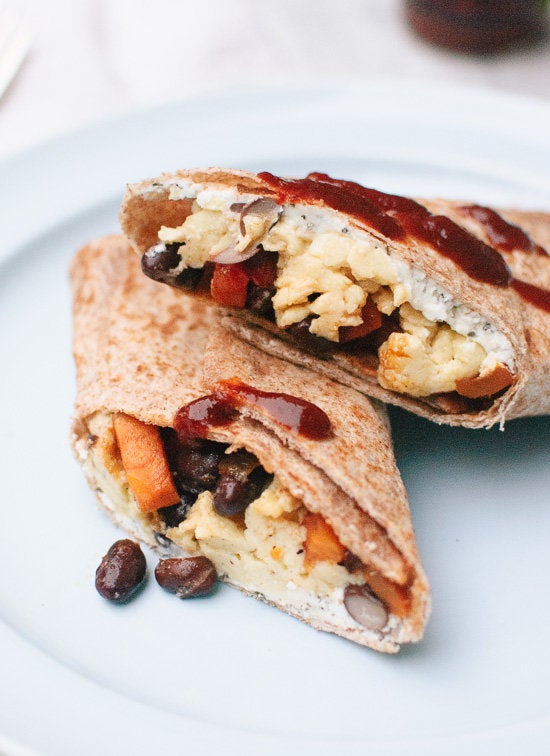 Homemade Instant Oatmeal 5 Ways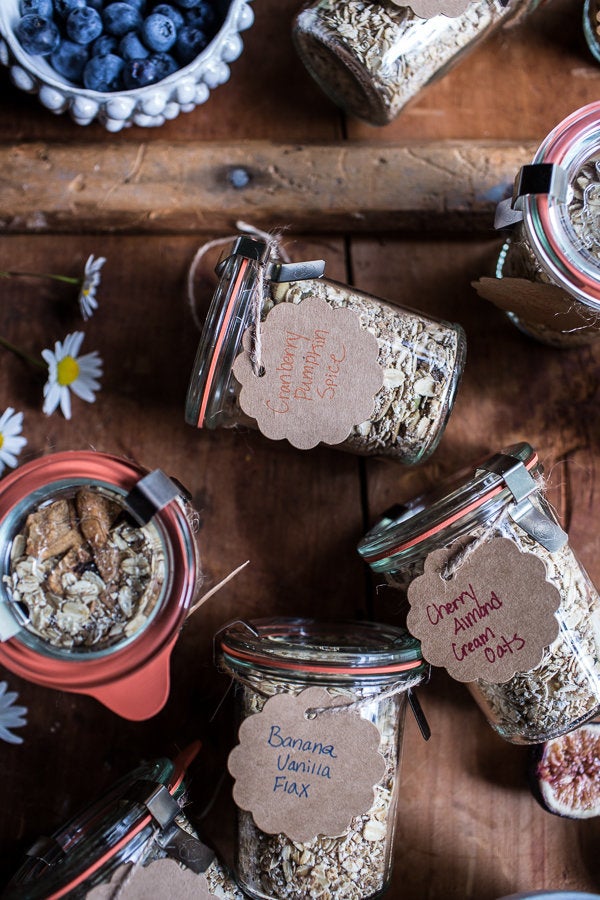 Homemade Pumpkin Puree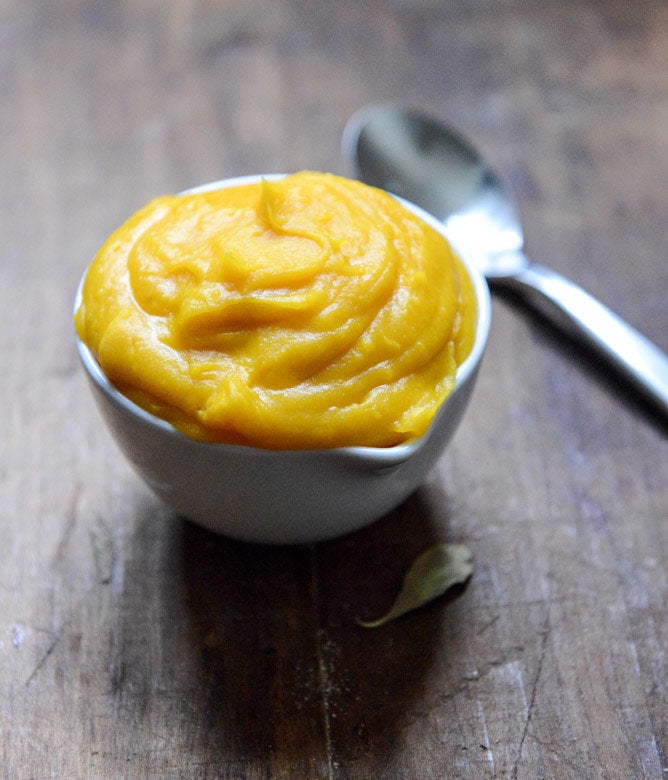 Simple Crockpot Tomato Sauce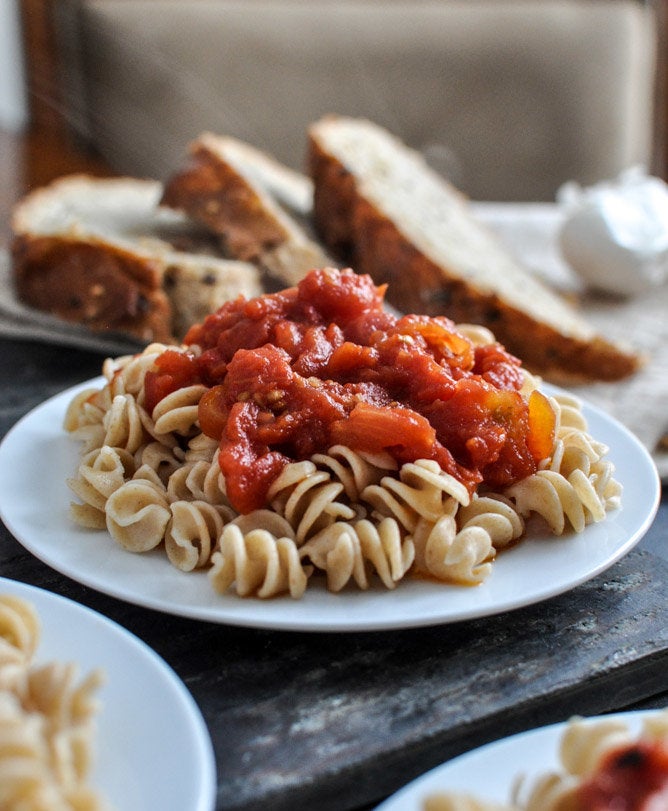 Crockpot Italian Chicken And Broccoli Rabe Chili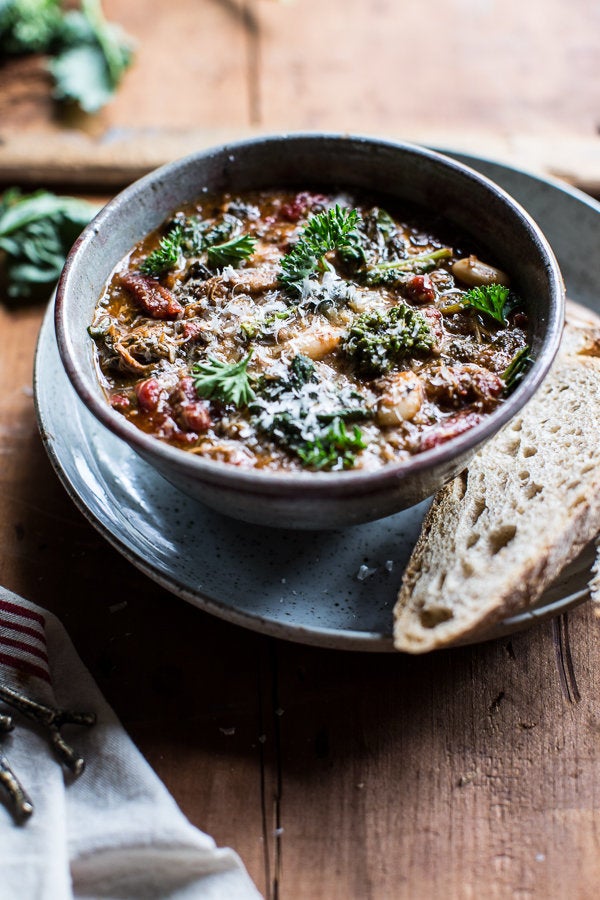 Simple Baked Italian Oregano Meatballs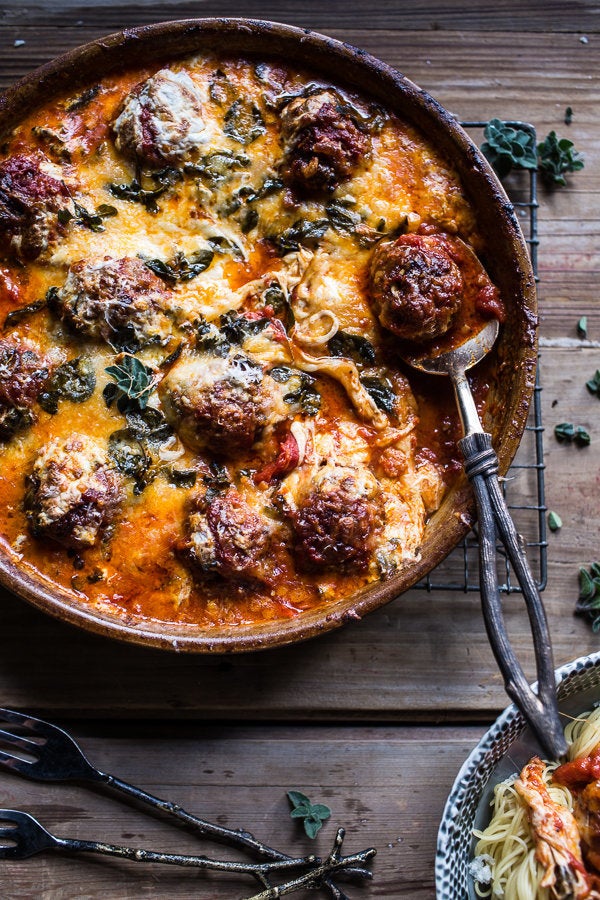 BONUS SNACK: Green Goddess Hummus