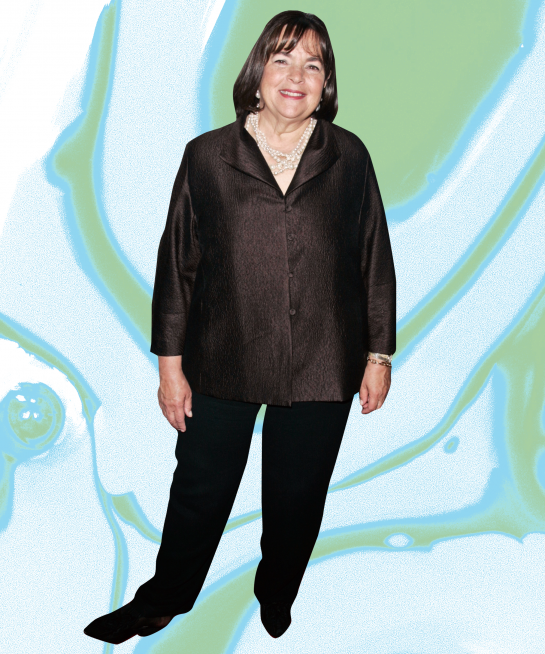 Even if she doesn't know it, Ina Garten has always been my culinary mentor. As a young adult, living in a big city and working a full-time job, with bills to pay and a mouth to feed (my own), I seem to always find myself in a classic conundrum: My romantic dreams of candlelit dinners and chic get-togethers complete with homemade appetizers tend to outweigh my resources. So when the opportunity to cook like Garten for a week arose at work, I jumped into it with the unrestrained excitement of a puppy.
Ina is elegant, Ina is effortlessly gourmet, Ina has a very cute husband named Jeffrey and two identically shingled houses in the Hamptons with well-stocked kitchens for cooking and gardens for picking. Ina is food goals — and I longed to exude her demure culinary confidence, if only for a mere few days.
"Ina is food goals — and I longed to exude her demure culinary confidence, if only for a mere few days."
But, here's the thing: I love the idea of embodying the culinary essence of Ina Garten — in the same way I love the idea of getting a dog. A dog would have the power to make me feel more adult, established, fulfilled. But in the increasingly harsh light of reality, it turns out that dogs require a lot of work: time, TLC, space, and (perhaps most importantly) money. Because dogs are fucking expensive. And I was worried that this, in turn, is how I would come to feel about the the Barefoot Contessa.
Despite my reservations, I donned a smartly oversized blue button-down, broke out my best small-Brooklyn-apartment "linens" and "china," and got down to menu-planning-and-floral-arranging business. Click through to see what happened as I advanced through the 15 steps of becoming a millennial Ina.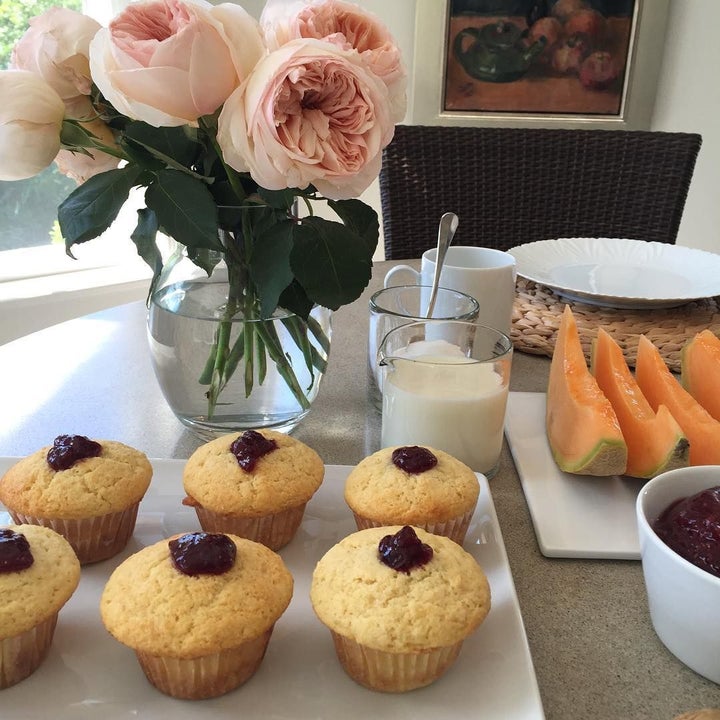 Step 1: Bake something lovely for breakfast.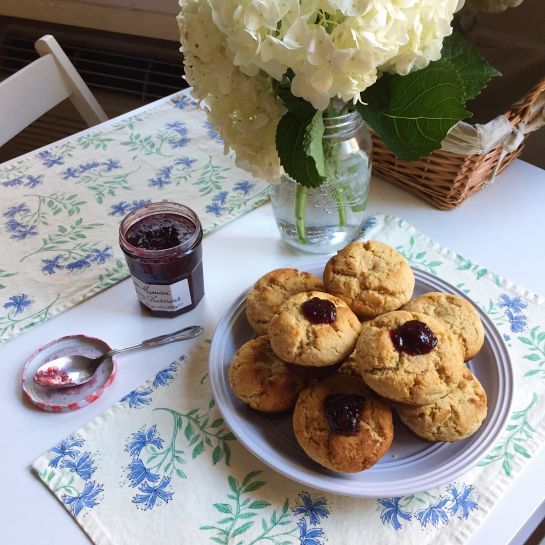 Raspberry Corn Muffins Starting off my week with freshly baked corn muffins and the "good" jam felt luxurious and comforting all at once — I highly recommend it as a cure-all for the Sunday scaries.
(Note: Ina's instructions for "good raspberry preserves" translates to more expensive than my usual Smuckers.)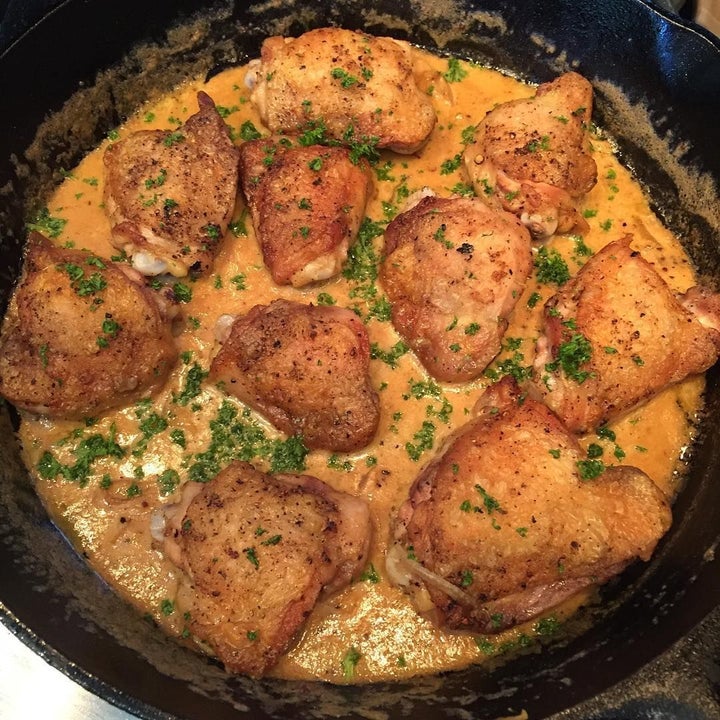 Step 2 Make any one of her perfect chicken recipes.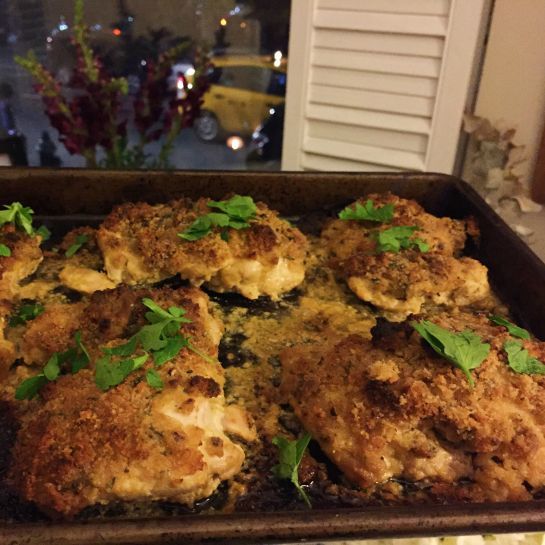 Crispy Mustard Roasted Chicken The Contessa loves herself some chicken — and so for my first dinner, I did as an Ina-impersonator was born to do and threw together this crispy chicken dish in a lovely dijon sauce.
(Note: It looks like a hot mess, but tasted simply divine.)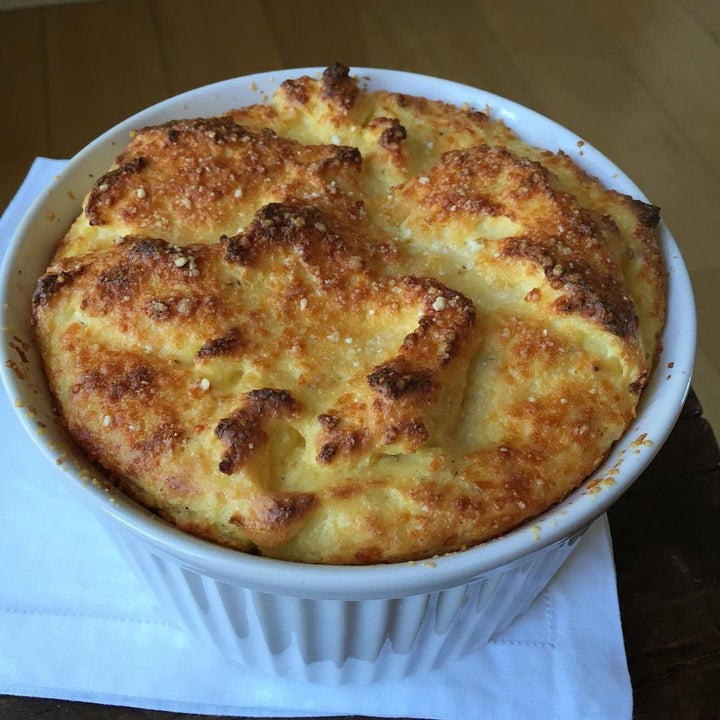 Step 3 Simply, whip up a soufflé or a frittata.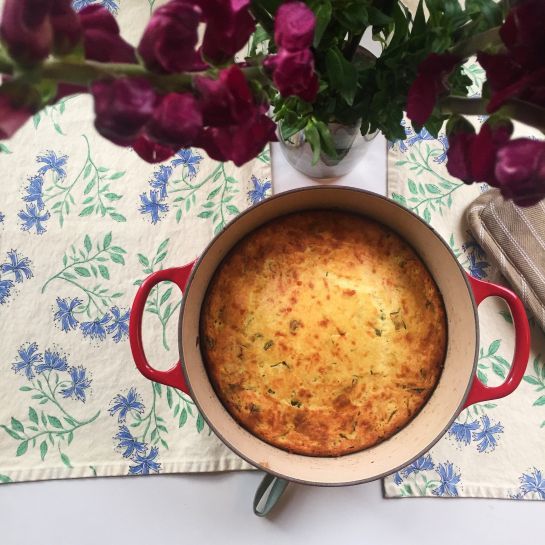 Potato Basil Frittata Don't get me wrong, I was thoroughly enjoying my gourmet eats thus far — but Ina fatigue was already beginning to set in. So I opted for a frittata over a soufflé. Because eggs are affordable, and worrying about getting a soufflé to rise while also thinking about the tablescape proved to be untenable.
(Note: Eggs may be affordable, but fancy cheese is expensive...)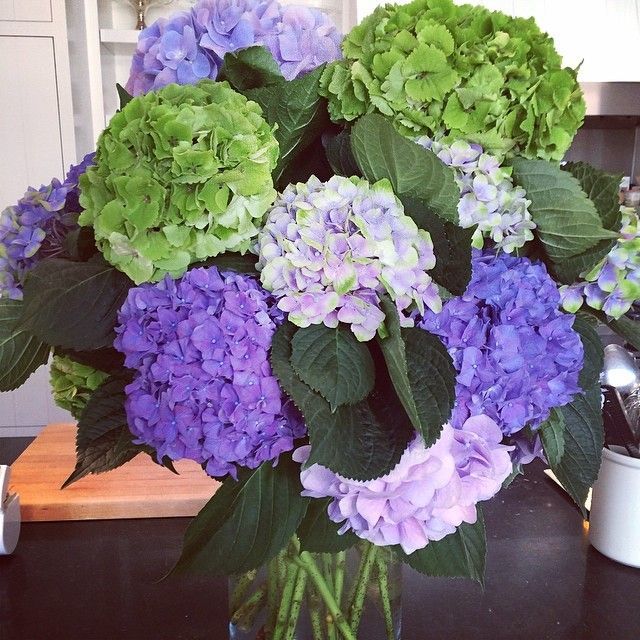 Step 4 Make many floral arrangements (because Ina would never leave a table bare).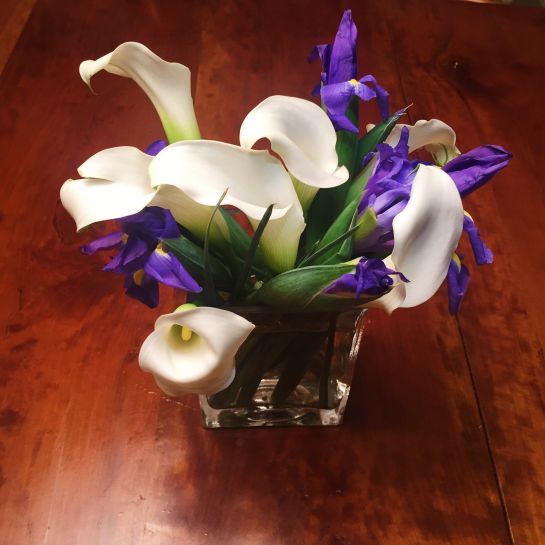 Calla Lillies And Irises A La Trader Joe's Flowers are not a necessity — they are a very much a luxury. A luxury that put quite a few holes in my usual weekly grocery budget. Despite the fact that they will not become a regular part of my budget anytime soon, flowers bring little splashes of happiness to small city apartments.
Cost: $20 (Hydrangeas and Snap Dragons were also purchased)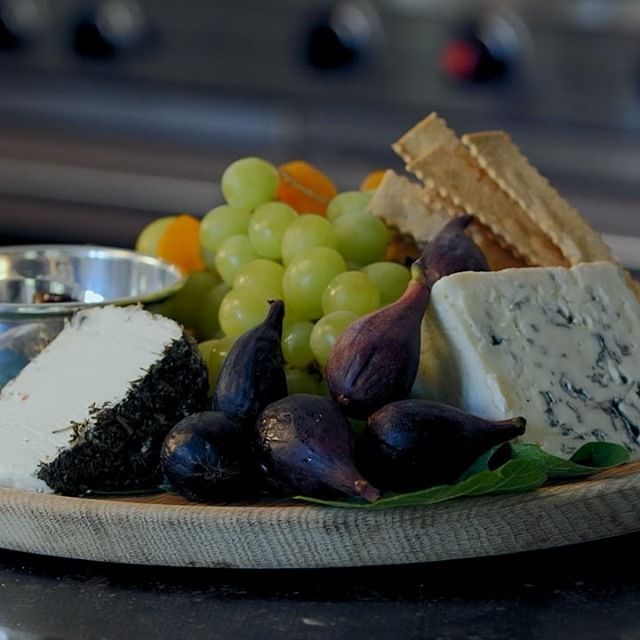 Step 5 Assemble something easy for a dinner party.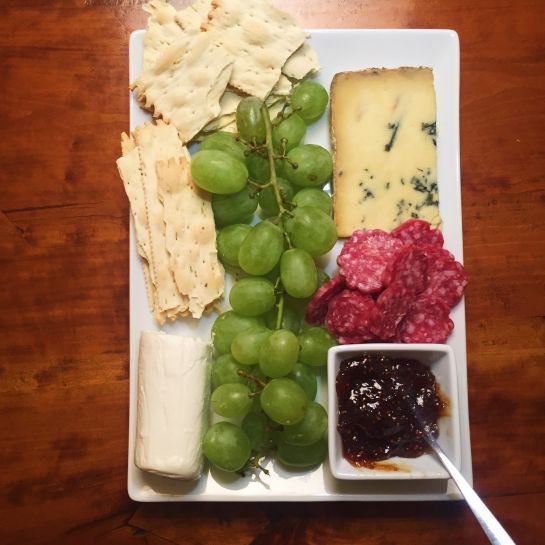 Easy Cheese Platter Yes, Ina's cheese plater was easy to assemble — but no, no it was not cheap. But because I consider cheese boards both an appetizer AND main course (Ina and I will have to agree to disagree on that one), I had zero qualms about eating the leftovers as brunch the next day.
(Note: See note on Step 3 re: cheese being expensive.)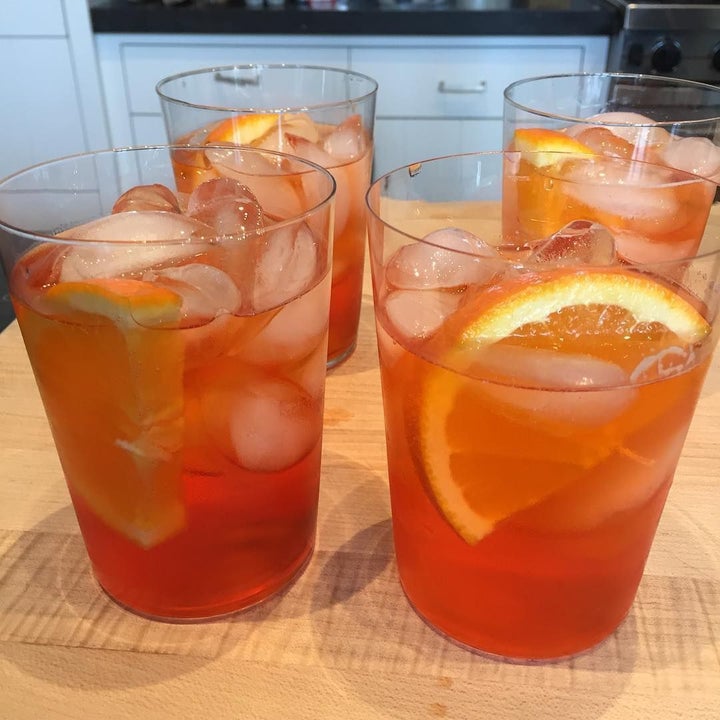 Step 6 Shake up some homemade cocktails for your friends!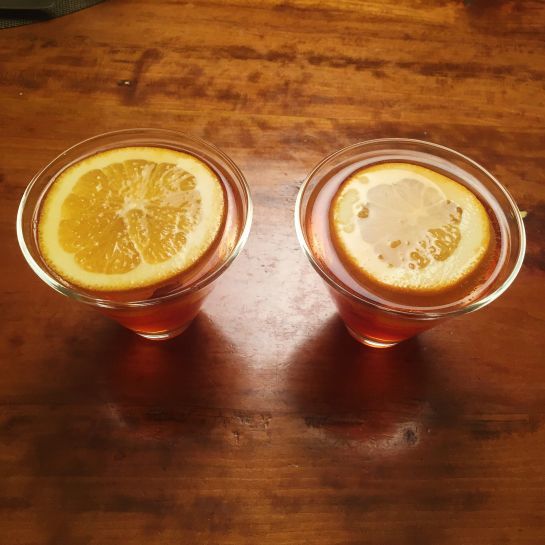 Aperol Spritzers These spritzers were sublimely refreshing and easy to craft as an aperitif.
(Note: Alcohol is also expensive.)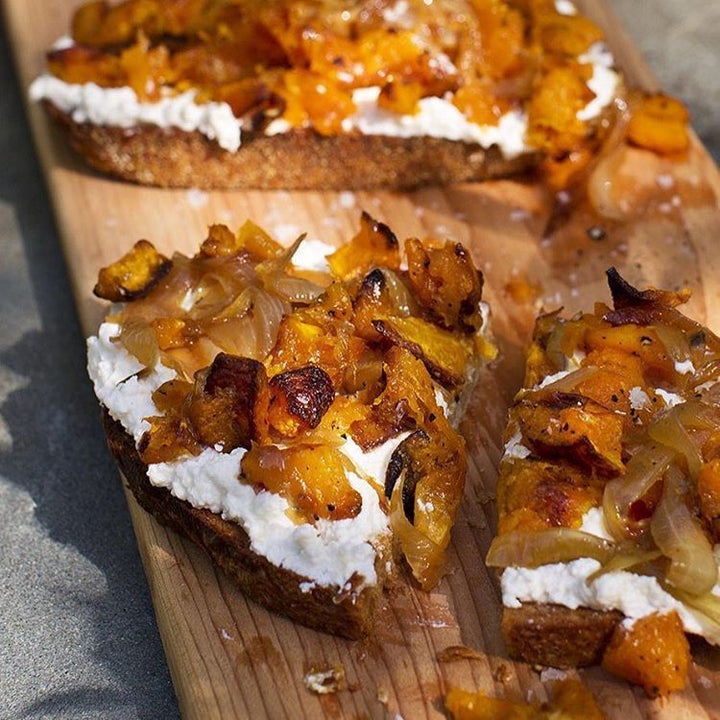 Step 7 Roast and toast a nice seasonal veggie brew-sketa.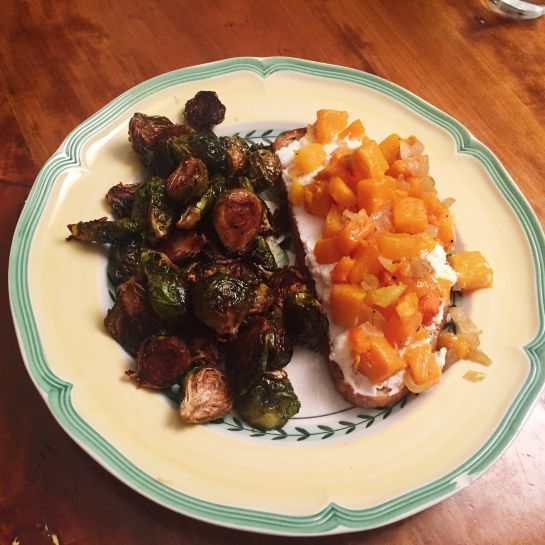 Butternut Squash & Ricotta Bruschetta A hearty bruschetta can be dinner in a pinch. This recipe was delightfully easy to make and surprisingly affordable — way more on par with my usual spending. I'm definitely with you on the toast front, Ina.
Cost: $14.75 (for 4-6 servings)