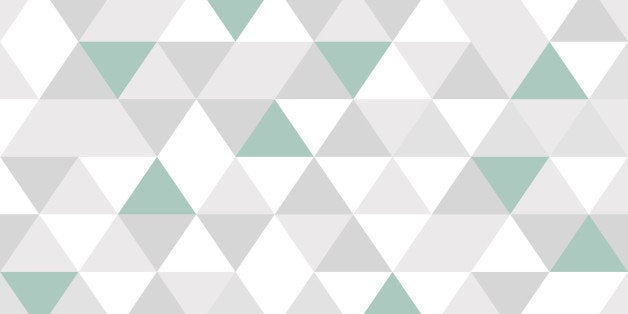 Jackie and I often eat pasta with vegetables standing in for sauce: Swiss chard is a favorite, cooked with a little garlic, chili and maybe guanciale. Cauliflower is another, cooked any one of several ways. Left to their own devices, such dishes lack one thing: contrast. The pasta and its vegetable tend to be similar in consistency, but that is easily addressed with the addition of something crunchy: In our house, this is usually bread, cut into cubes or coarsely crumbed and fried till crisp. Or, occasionally, toasted nuts of some kind.
The other week, though, I thought I'd add points of contrasting flavor, not texture. To do this, I made a simple mint pesto by finely chopping fresh mint and grated parmesan in the food processor, then adding wine vinegar (start with two teaspoonsful; you can always add more) and plenty of delicious olive oil. And salt to balance the vinegar. Mint pesto is nothing unprecedented, but the vinegar pulls the delicious sludge ("sludge" best describes the consistency) in the direction of salsa verde, a more complicated assemblage of multiple herbs and other savory ingredients. This makes it notably bright in flavor and a marked contrast to almost anything you eat it with. I made the pesto an hour or so before dinner and kept it aside covered with plastic wrap.
A third of a cauliflower remaining from other meals was in the fridge and was the raison d'être of the dish, which entailed a particularly flavorful preparation. I cut/broke the cauliflower into bite-sized pieces: when dividing florets, cut down through the stems, which will prevent everything from falling apart into little beads. In a deep sauté pan, I cooked matchsticks of smoky bacon until just beginning to turn golden (about one thick slice's worth - it's for flavor, not a key ingredient, and it could be omitted if you wanted a meat-free dinner, as you could omit the cheese from the pesto if you wanted a vegan meal). I then added a big shallot and a clove of garlic, both thinly sliced, and a small ripe red poblano pepper (hardly hot at all) cut into strips, along with salt, olive oil and a few leaves of sage. If I hadn't had a poblano, I'd have used any not-hot red pepper I had, preferably a thin-fleshed frying variety of some kind.
When these aromatics had softened and cooked down, I added the cauliflower, turned the heat up a little and cooked it until it had turned golden in places (browning every surface of every uneven piece would be a real challenge). I then stirred in a ripe tomato, grated (you could peel and chop it, of course) along with every drop of its juices, brought it to the simmer and cooked over lowish heat, loosely covered, until the cauliflower was tender. Along the way, I added a splash of water to top up the juices; I could have used vegetable stock, but there was plenty of flavor already.
While the cauliflower was cooking, I brought a pot of salted water to the boil, and left it over low heat until the cauliflower was done. I then boiled two portions of short-form pasta, ditalini in this instance, drained them and added them to the sauté pan with the cauliflower mixture, stirring over medium heat to combine thoroughly. Finally I topped each portion with splodges of mint pesto and did not stir to combine: that's best done spoonful by spoonful to allow the vinegary pesto to do its job of contrasting with the pasta and cauliflower in varying proportions. Remember: there's cheese in the pesto, so you won't need any more on the pasta (unless you've forsworn the cheese altogether).
With a little of that acidic, savory, aromatic mint mixture in almost every bite, we didn't miss our crunchy croutons at all.
Nice zippy mint, with grated parmesan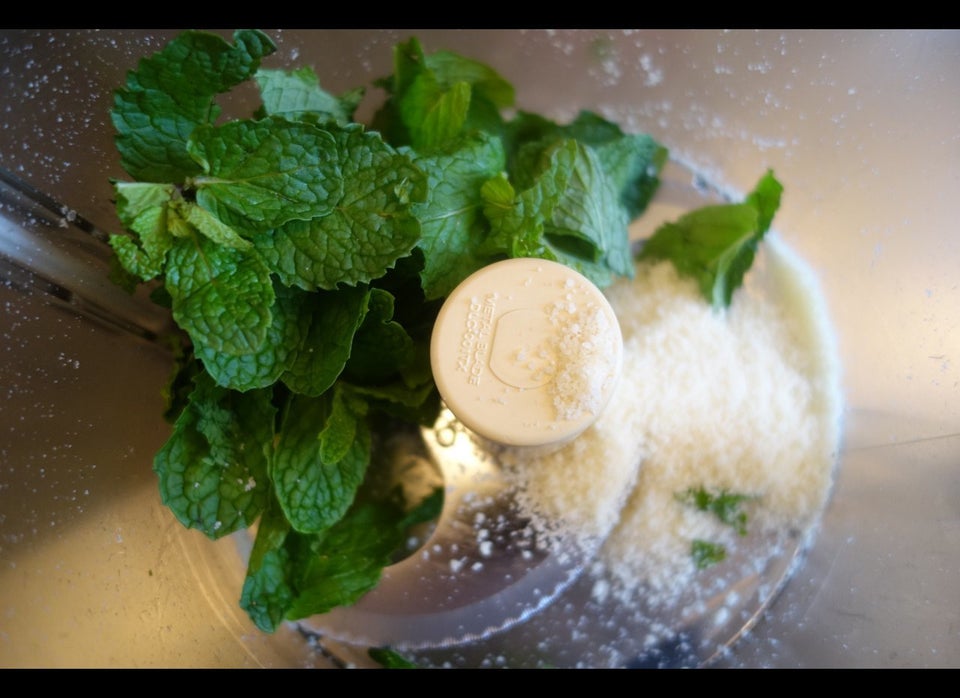 Now it's just a matter of adding a little vinegar and a lot of olive oil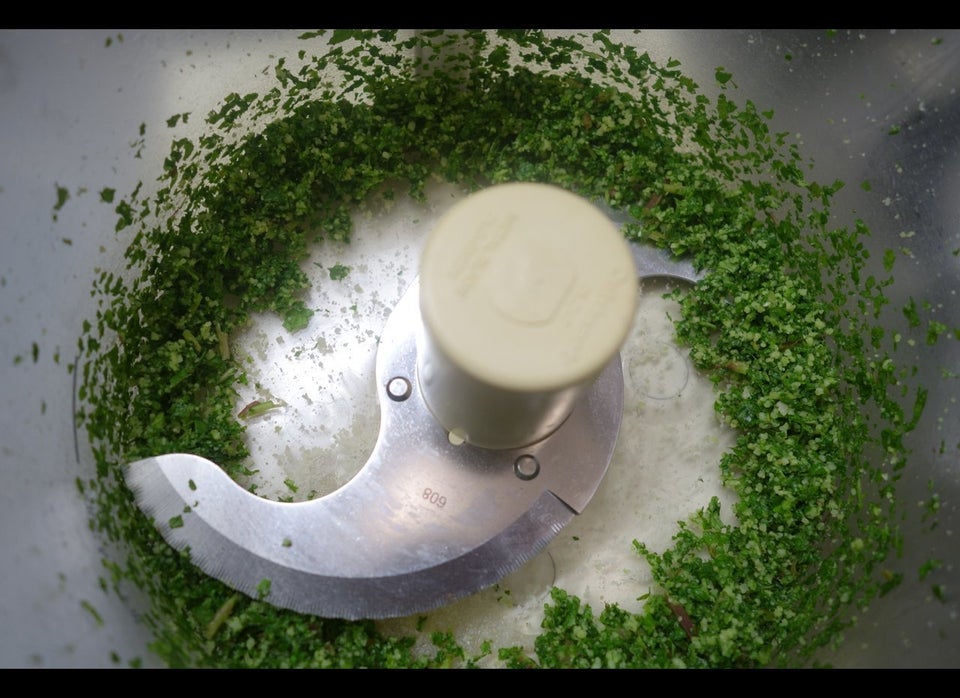 Don't forget to add salt - the vinegar demands it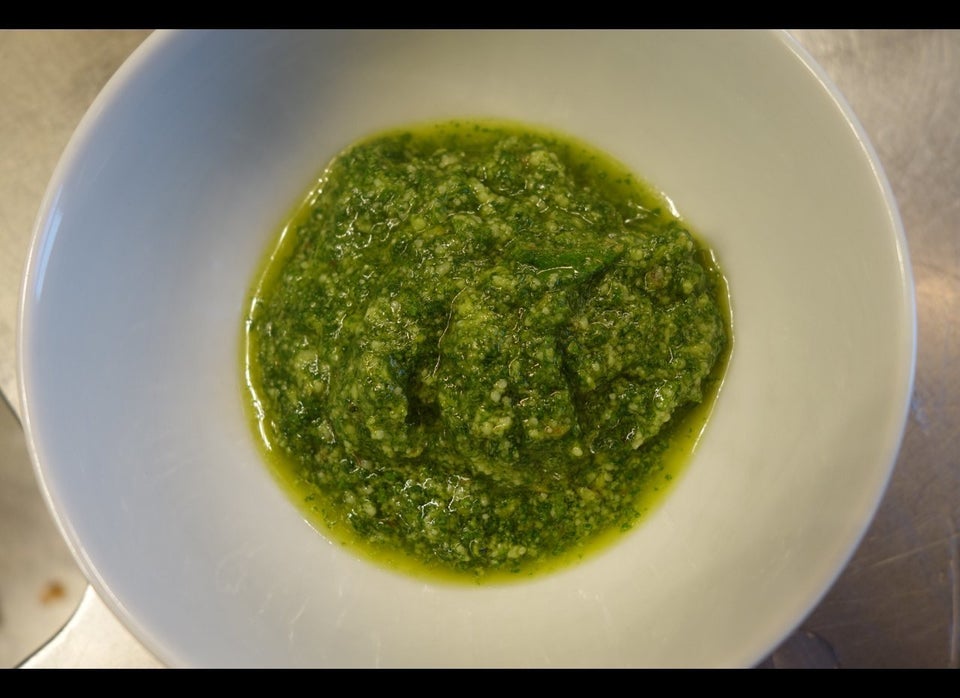 Bacon, shallot, garlic, a mild ripe poblano pepper and sage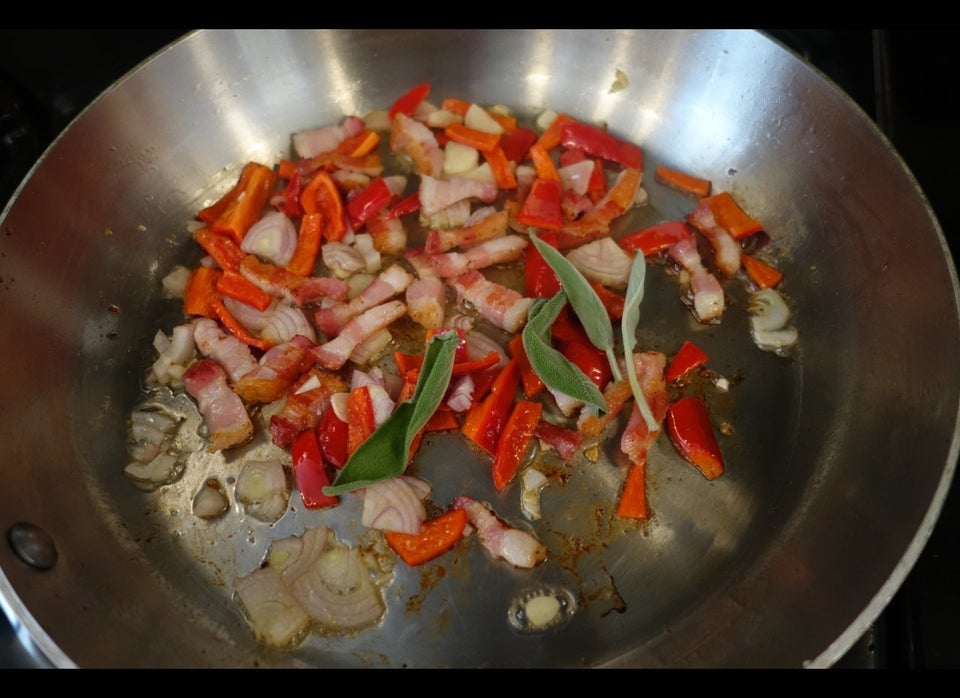 Cauliflower just starting to turn golden, then a grated tomato and all its juice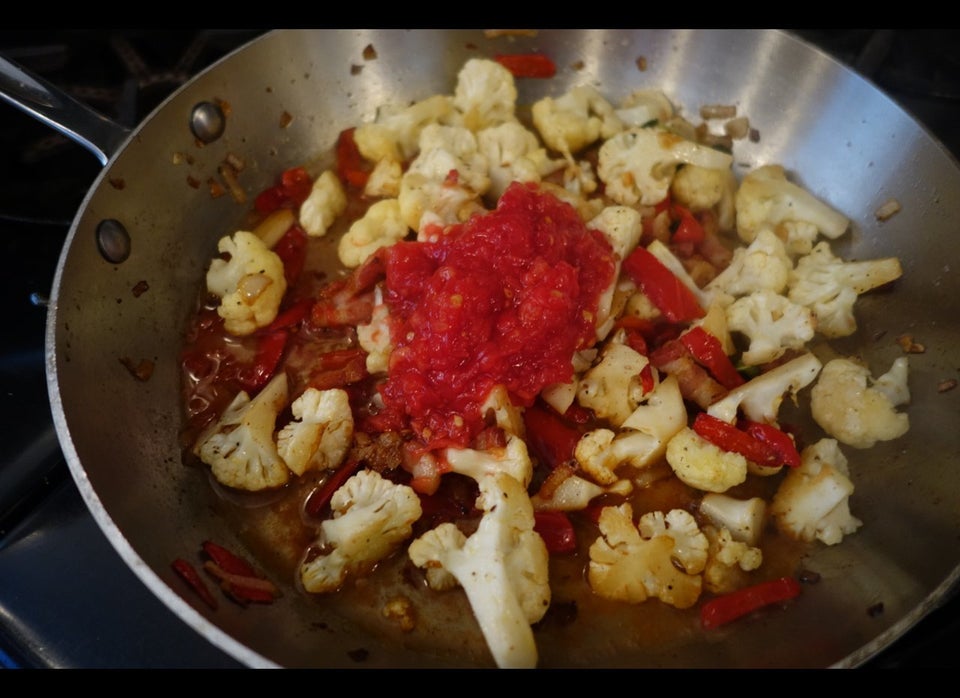 Five or six minutes of simmering, some added water and it's time to boil the pasta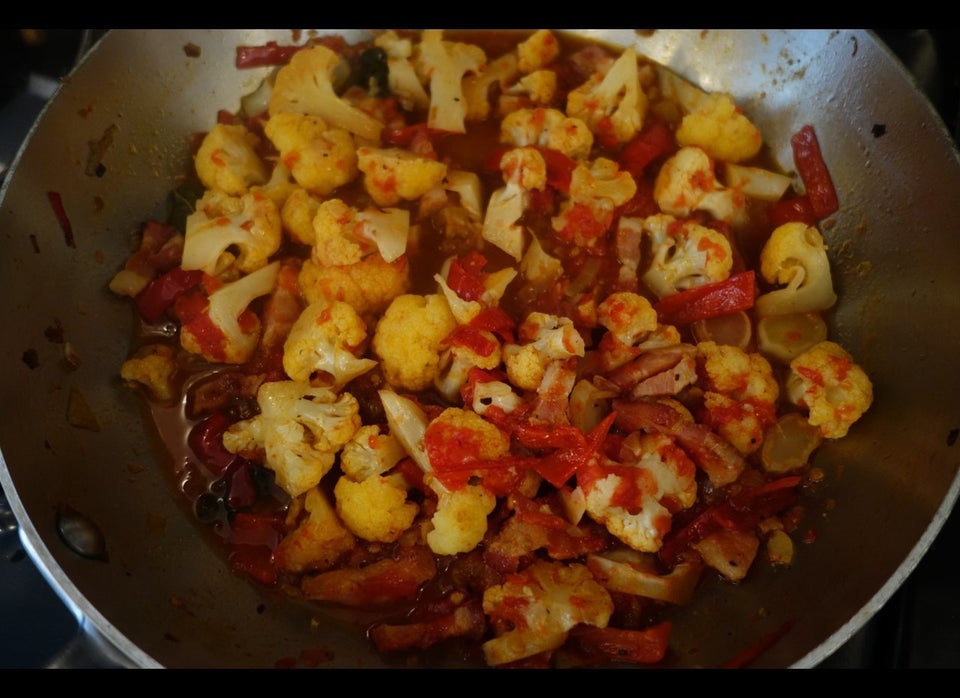 Ditalini pasta with cauliflower - mint pesto to come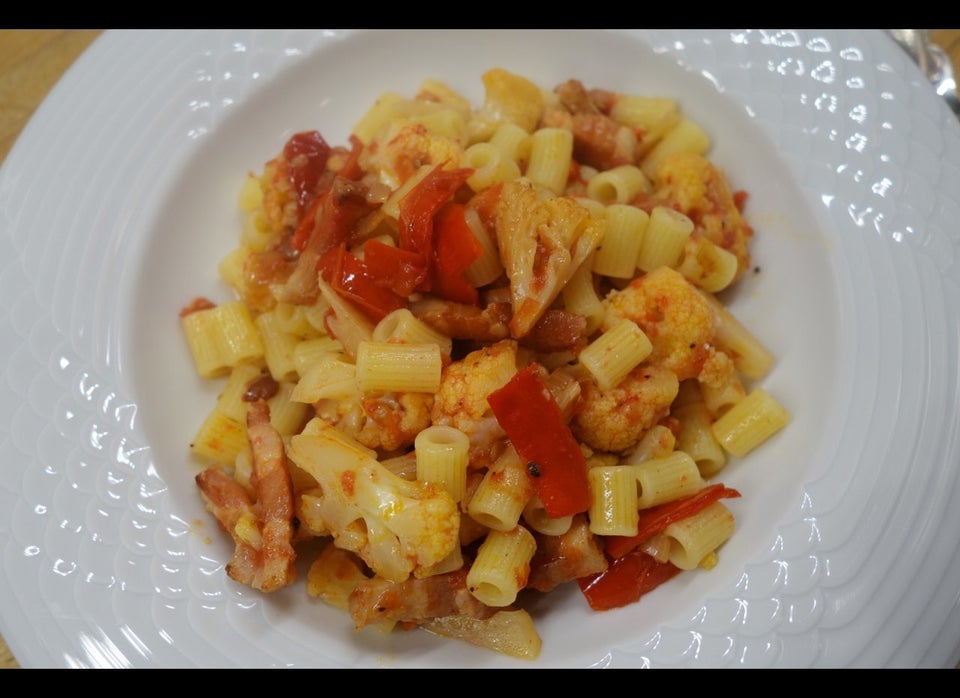 The finished dish