There's not much new going on in our kitchen: Fabulous tomatoes keep showing up at the farmers' market, so I've been cooking variations on the things I've written about for the past several weeks. And I'm determined not to write another Cooking Off the Cuff about tomatoes, at least not today.
Instead I want to expand just a little on an instruction I've given a couple of times in the past, most recently when describing a tomato tart: To bake the empty pastry shell completely before filling it and baking it again. The classic procedure for open tarts is to par-bake the shell until it is mostly cooked, but still pale (also called baking blind, "blind" being a corruption, I think, of the French term for the same technique: cuisson "à blanc"), and this works pretty well. But bakers have realized that a wet filling - custard for a quiche, or a sugar-butter-egg mixture for pecan pie, or tomatoes for that tomato tart of mine - will make it more likely that the semi-cooked crust will never quite make it to the stage of complete and enduring crispness. So the current preference is to bake the shell until golden brown and crisp throughout (initially with a lining of foil - or paper - and pie weights, then, once the dough has set, open to the heat of the oven).
But, when returned to a hot oven for another 20 or 30 minutes, won't the already-baked shell burn? A reasonable question, and the answer is No. The beauty part (as my father would have called it) of this is that the filling keeps the temperature low - a wet filling can't exceed boiling point and will rarely attain that temperature anyway - and serves as insulation. Yes, the edges and outer surface of the shell will continue to brown, but not in an alarming way.
This is not to say that it's impossible to overcook your tart, no matter what method you use. Sure, if you get caught up in a conversation with guests and deeply involved in a negroni or two, you risk crossing the line between well done and charred. But you'll find that there's quite a bit of leeway here. And besides, you've got a kitchen timer - or a timer app on your smart phone - don't you?
The start of a quiche in a fully baked crust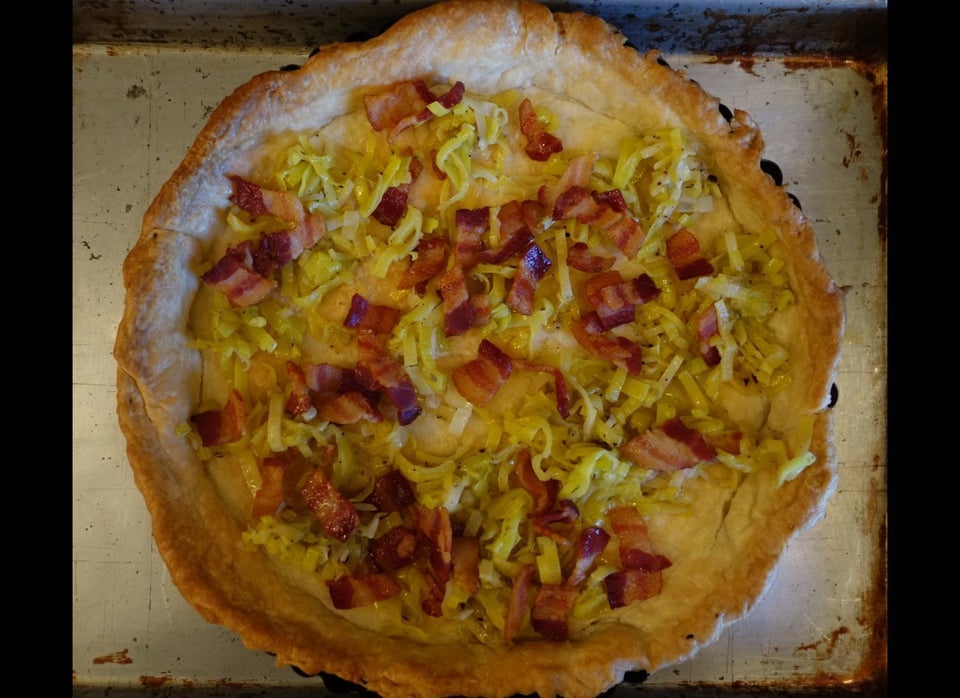 Finished quiche: No soggy pastry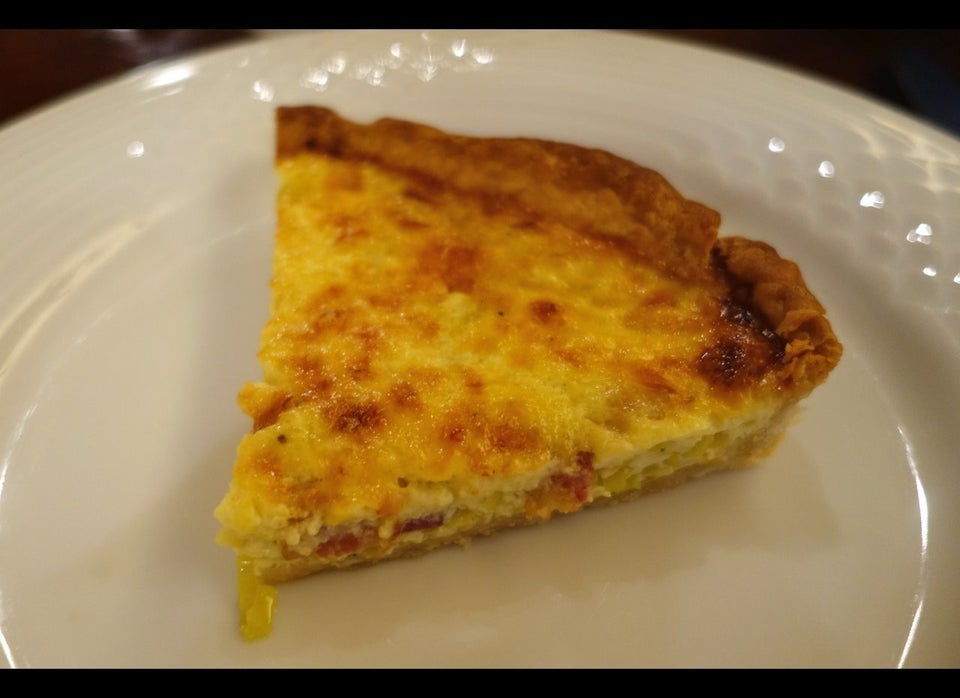 The start of the tomato tart from two weeks ago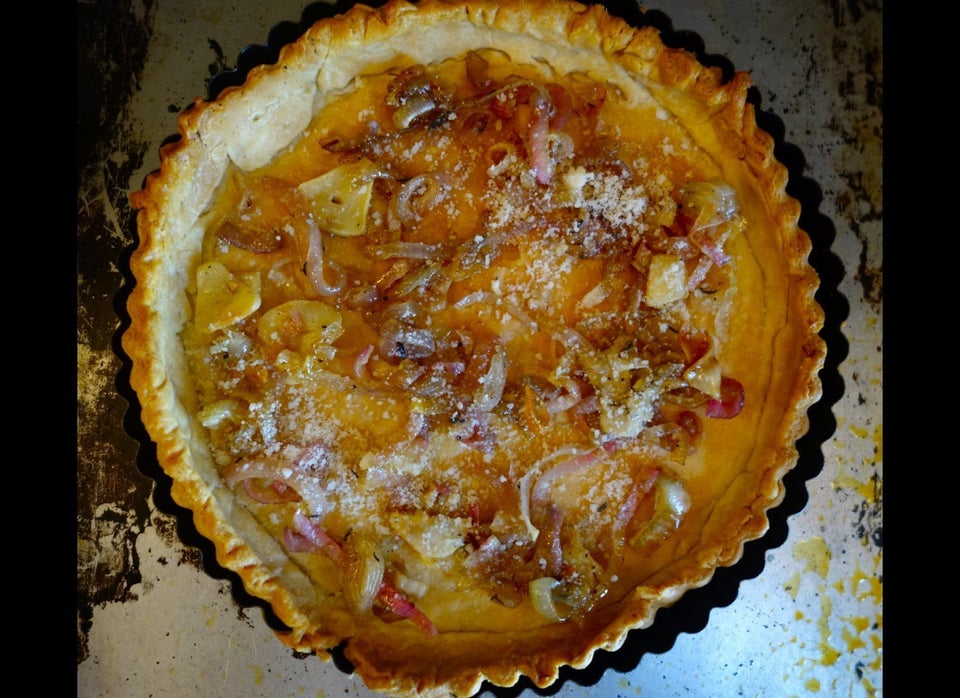 And the finished tomato tart: Again, no soggy pastry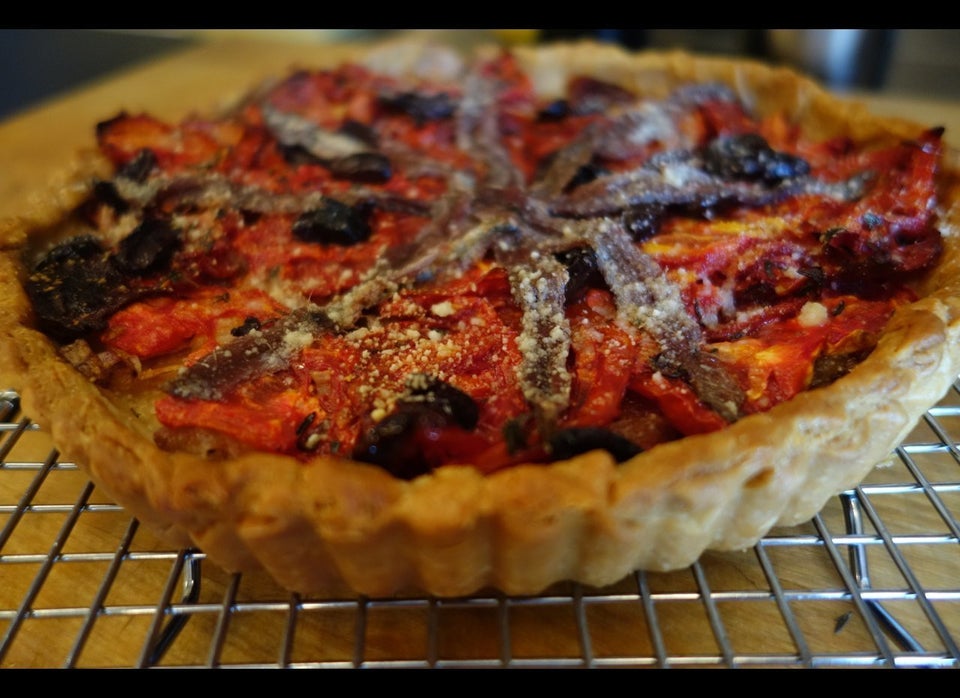 For a green-tomato tart, pecorino sprinkled on a fully baked crust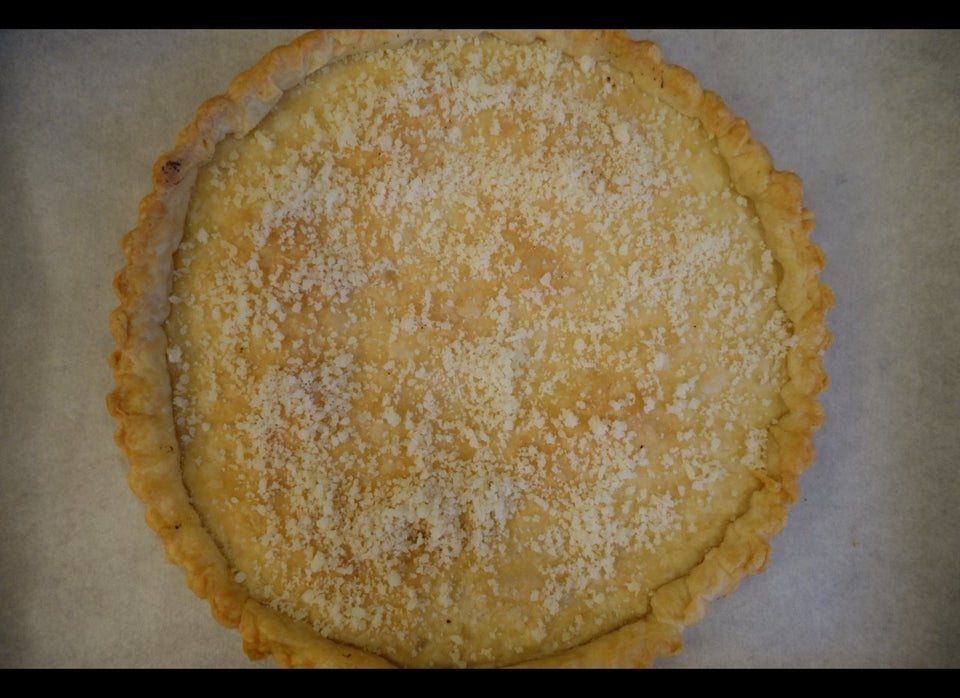 The green-tomato tart, filled and ready to be returned to the oven: Even with all the juice and oil, the pastry will remain crisp