Cooking smells can be some of the most pesky to get rid of. Here are the best ways to get rid of them.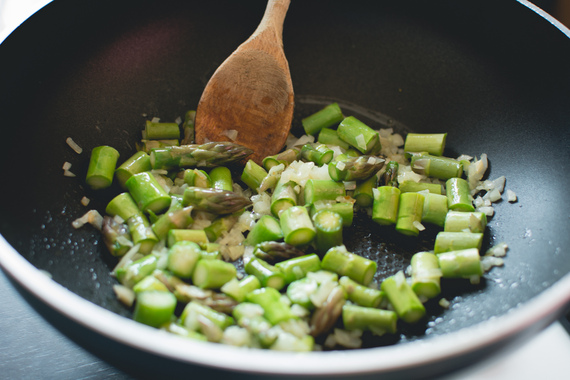 1. It takes a thief to catch a thief:
We can conquer cooking smells with other smells - some ingenious ideas to try:
Bake a small quantity of cinnamon, brown sugar and butter for a few hours. This will make your kitchen smell like freshly-baked cookies instead of fried onions or garlic.
In a saucepan of water, boil (or grind) some cloves.
Boil lemon peels and orange peels or both in a saucepan for an hour on a slow heat.
Roast coffee beans or freshly-ground coffee until the aroma permeates the room.
Place bowls of white vinegar at different locations in the kitchen.
Put vanilla-soaked cotton swabs around your kitchen.
Place bowls of baking soda around your kitchen. You can also boil the baking soda and let it simmer for some time.
2. Rub the spoon: If you are going out on a date or to an important meeting, you probably don't want your hands smelling of the onions you chopped an hour ago. Here is a simple remedy: rub your hands vigorously on any stainless-steel utensil - this will reduce the smell considerably.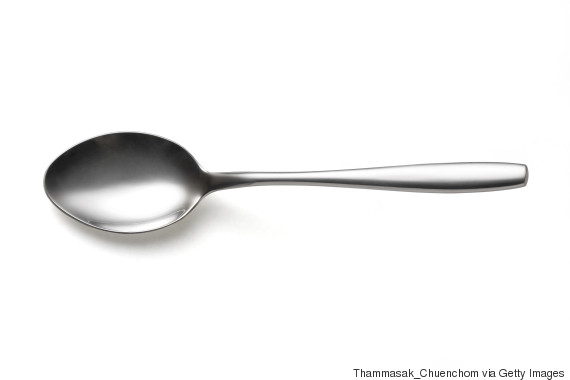 3. Get a good exhaust fan: Do not underestimate the power of a good exhaust fan, positioned correctly in your kitchen. This is your first line of defense against pesky cooking smells. Unfortunately, circumstances may not permit you to install an exhaust fan in your kitchen (if you fall in this category, try out some of these survival tips).
4. Or an electric chimney: An electric chimney is essentially a glorified exhaust fan. It contains specialized, serviceable filters that collect the grease. It also collects the fumes from cooking in a much more efficient way. Although it is a bit of an investment initially, it will prove to be worthwhile in the long run.
5. Get a good air purifier for odors: Get the best air purifier for odors and smells you can afford, and let it work its magic. A side benefit is that the best air purifiers will get rid of other pesky smells as well - smoke smells, pet odors, mold, among others.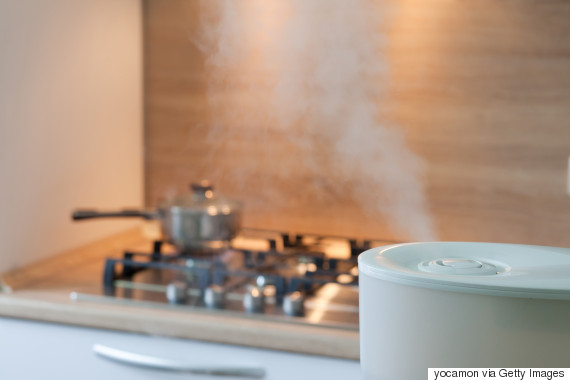 6. An air-conditioned kitchen also works: This can be costly, but some kitchens are equipped with air conditioners, especially if you live in a place with really hot summers. An efficient air conditioner is a good way to dissipate kitchen odors.
7. Prevent oil buildup: Apart from airborne odors, grease and oil can wreak havoc on the surfaces around your kitchen, including ceilings, exhaust fans and windows. Although not volatile at room temperature, at boiling point, oil does evaporate, and tends to condense on cooler surfaces in and around the cooking area. Now, if you are a "once-a-month cleanup person", your problem could be from the grease accumulated on surfaces. By using strong cleaning agents, preferably fresh-scented ones on a daily basis, you can reduce cooking smells in your kitchen and around your house to a great extent.
8. Light scented candles: After you are done with your cooking, you can burn a scented candle or two in the kitchen. These candles are readily available in stores, and you can choose fragrances which are soothing to you as well. Over time, you will be able to overwhelm the cooking smells from your kitchen with the pleasant fragrance of scented candles, which will help you to relax as well.
9. Soak smelly cutting boards: You probably don't notice this, but cutting boards, especially the wooden variety, tend to pick up cooking smells, especially from onions and garlic. It's a good idea to leave your cutting board underwater overnight, to get rid of the smell. Just remember to dry it out after.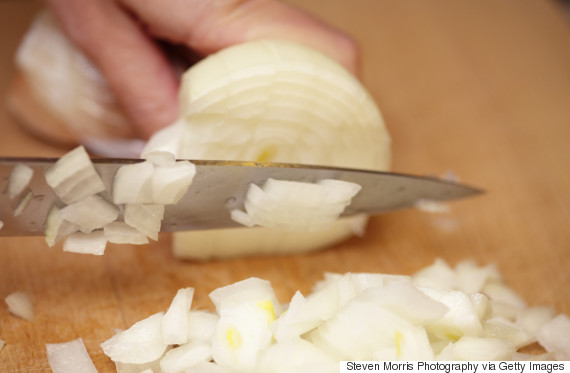 10. Clean out the refrigerator: You will be surprised how much odor can be absorbed or generated by the refrigerator. My pom used to run out of the house every time I was about to open the fridge door, as the smell was just overwhelming. Ensure that you clean out your refrigerator at least once a week, to avoid stagnant smells from accumulating.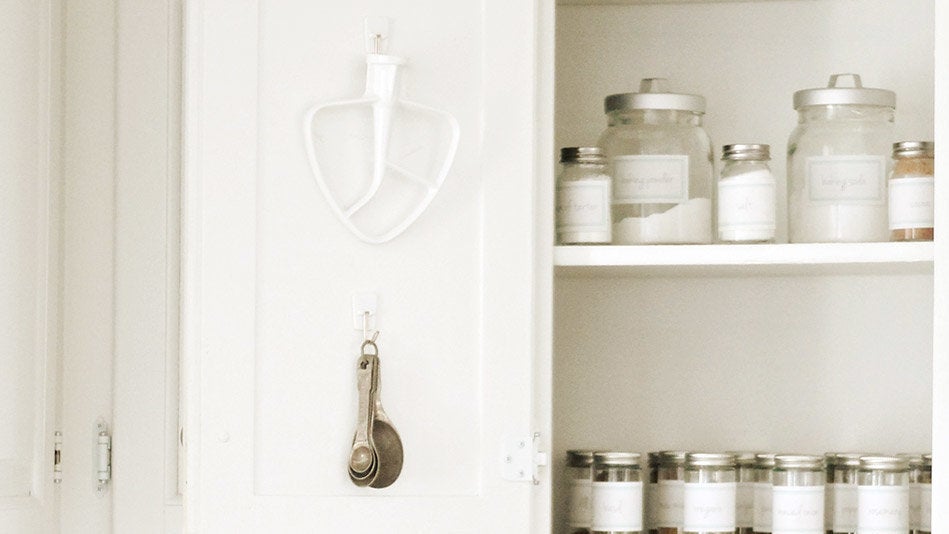 7 Kitchen Hacks To Maximize Space
Related