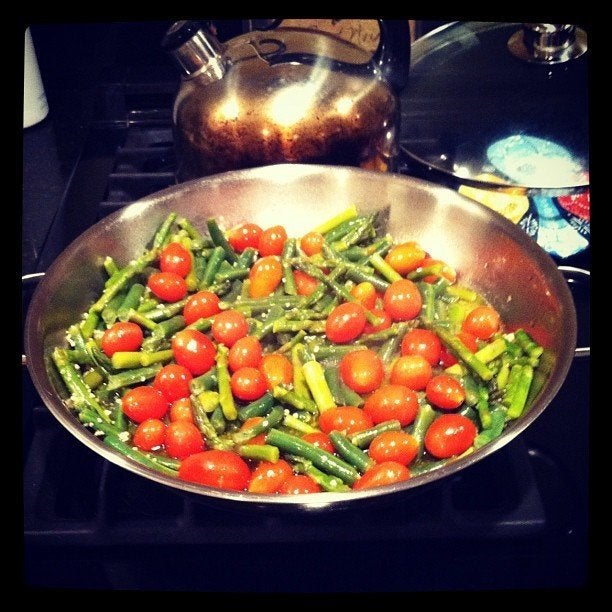 That's because almost half the world's population -- some three billion people -- rely on solid fuel to cook their food every day. When burned, fuels such as wood, charcoal, coal, animal waste and others emit harmful fumes that cause cancers, heart and lung diseases, cataracts, burns, and other ailments.
Cooking kills people, to the shocking tune of 2 million each year.
Just think about it -- the act of cooking, which is meant to nurture our families and us is the fifth-biggest health risk in developing countries. As you might guess, women and children are the most impacted -- from the safety risks associated with fuel collection to the hazards of inhaling cookstove smoke to the lost opportunities for education and employment due to inefficient cooking practices.
So when the Global Alliance for Clean Cookstoves asked me to come onboard as its newest Ambassador, I leapt at the opportunity to raise awareness about this issue, and to be part of the crosscutting solution to this crosscutting problem.
The Alliance has convened hundreds of international partners from governments, corporations, foundations, academic institutions, manufacturers, NGOs, and others to address previous challenges with cookstoves, and to move forward with a universal strategy to save lives, improve livelihoods, empower women, and combat climate change by creating a thriving global market for clean cooking solutions.
I'm honored to join Alliance champions like U.S. Secretary of State Hillary Rodham Clinton, Julia Roberts and Chef José Andrés, and do my part to help the Alliance reach their own goal of 100 million households adopting clean cookstoves and fuels by 2020.
The Alliance is well on their way. On September 24 in New York, as they celebrated their second year anniversary I heard some fascinating announcements, including: a $9 million investment in CleanStar Mozambique; an innovative ethanol fuel program and Alliance partner, from the Soros Economic Development Fund and the Industrialization Fund for Developing Countries; a $2 million Alliance Spark Fund to support entrepreneurs in the sector; the development of the first-ever international standards for cookstoves; new research to further understand the impact of inefficient cooking on health, the environment, and livelihoods; former Irish president Mary Robinson joining the Alliance's leadership council; and so much more.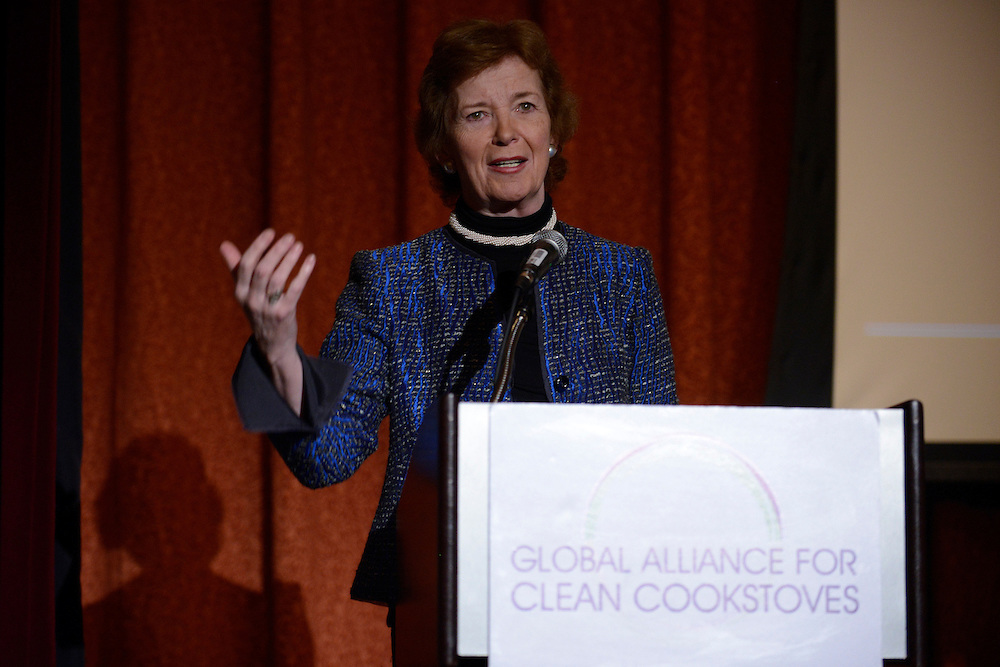 Former Irish president Mary Robinson at this year's UNF Global Alliance for Clean Cookstoves event (Photo by Keith Bedford)
I look at this issue personally. In my native Ghana, where according to WHO statistics, more than 87% of the population is impacted by so-called household air pollution each day, which is significant in a country of less than 25 million. The charcoal industry and the use of wood for cooking have also contributed to widespread deforestation. So it is especially important to me that the Alliance has prioritized Ghana as a country where they believe they, and their local partners can have a catalyzing impact on the clean cookstoves and fuels market.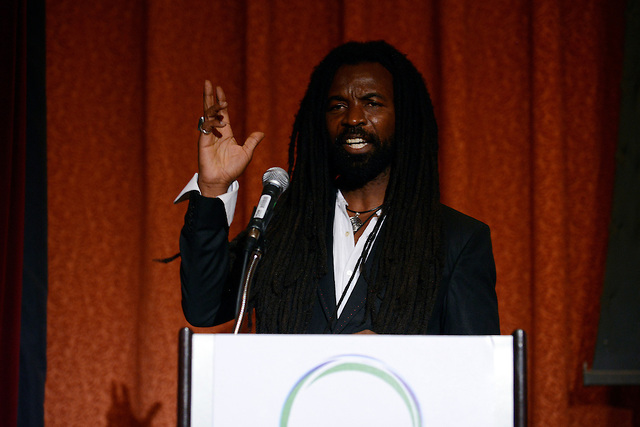 Rocky Dawuni at the UNF Global Alliance for Clean Cookstoves event (Photo by Keith Bedford)
As a musician, I understand my role in making a difference in my community, to genuinely communicate with my mind and my heart and to connect with people through words. Throughout my career I've made it a point to stand up and speak out when it matters -- particularly on issues related to the health and economic advancement of women and children.
So I'm appealing to my audience, and reaching out to all people who believe in social justice and gender equality, to join me and help me ensure that the Alliance's motto, "cooking shouldn't kill," becomes a reality.
Related
Popular in the Community