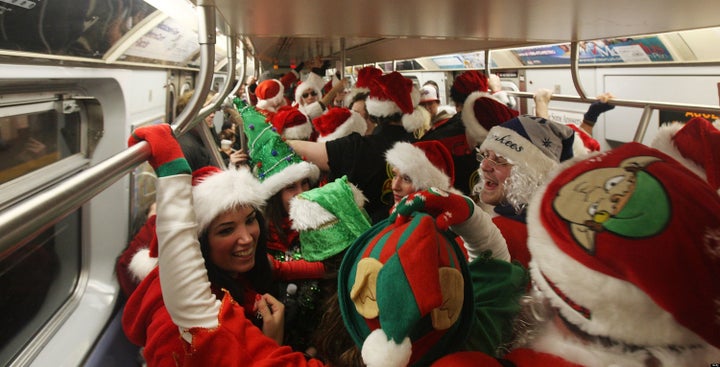 'In God We Trust' Holiday Bazaar
When: Saturday 12/11, Noon-6pm
Where: 70-72 Greenpoint Avenue near corner of Franklin, Brooklyn; (718) 389-3545
Price: FREE
'In God We Trust' is one of our go-to stores for unusual antiques and cool locally made products. They are hosting a big open air market with food from Roberta's, free drinks and dozens of vendors selling handmade goods and antiques.
Underground Film Showing In Subway Tunnel
When: Saturday 12/11, 1pm
Where: Atlantic Avenue Tunnel via a ladder through a manhole in the middle of Atlantic Avenue.
Price: SOLD OUT
Even though this event is sold out, it is too cool not to mention. An underground film screening group is literally heading below the surface, to screen two short films inside the oldest subway on earth. Bob Diamond, an "urban spelunker" will be also sharing the history of the tunnel. You must be over 18 and sign a waiver in order to participate.
MC Frontalot Show
When: Friday 12/10, 7:30pm
Where: The Knitting Factory,
Price: $10-$12
Get down with your nerdy self at this performance by MC Frontalot, who is considered the pioneer of "Nerdcore Hip Hop." Also on the bill is frenetic Math the Band and Alyson Greenfield who has recently received press for her cover of Coolio's "Gangsta's Paradise" on a glockenspiel.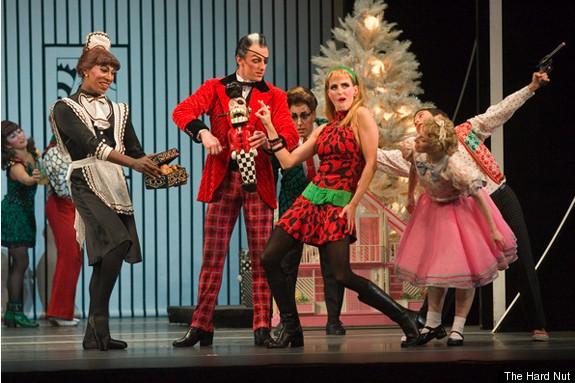 The Hard Nut
When: Friday 12/10-12/19
Where: BAM Howard Gilman Opera House, 30 Lafayette Avenue, Brooklyn; (718) 636-4100
Price: $25-$70
Experience Tchaikovsky's ballet in a totally new mod 1960s way with the Mark Morris Dance Group.
Sing-Along To Christmas Songs
When: Friday 10/10, 9pm
Where: Legion, 790 Metropolitan Avenue at HUmboldt Street, Brooklyn; (718) 387-3797
Price: FREE
Gorge on free cookies and milk while belting out favorites like Mariah Carey's "All I Want For Christmas." It's hard being a Grinch at this unofficial Santacon pre-party.
Art Jamboree
When: Saturday 12/11, Sunday 12/12, 1pm-6pm
Where: 10 Greene Street between Canal Street and Grand Street, 3rd Floor
Price: FREE
This is your chance to pick up some super funky decor from downtown artists for less than $50. Hosted by Paper Mag, Mr. Mickey will be mc-ing and they are adamant that refreshments will be served.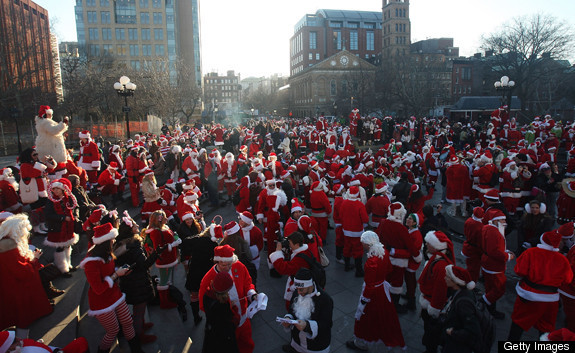 NYC Santacon
When: Saturday 12/11, 10am-
Where: Various locations
Price: FREE
This is your chance to make your Santa dreams come true. Dress up in full regalia and run around NYC with fellow santas. Bring canned food for the food drive, print out or bookmark your XXXmas carol songbook and be sure to follow "Santa's Twitter" for pointers about where people are gathering and which bars are having specials. The handbook gives a fair warning that Santa's must pace themselves "your friends don't want to spend their Santacon cleaning the puke outta your beard."
Botacon
When: Saturday 12/11, 11am
Where: Brooklyn Lyceum, 227 Fourth Avenue between President and Union Streets, Brooklyn
Price: $45, $35 students
If you've seriously considered building your own Conky robot from PeeWee or aspire to be Robocop, this is the convention for you. Learn more about robot making and have your homemade creations looked at by Jordan Miller and Nick Starno of MakerBot Industries.
BUST Magazine Holiday Craftacular
When: Sunday 12/12, 10am
Where: The Metropolitan Pavilion, 125 W 18th Street, New York
Price: $2
If you have a crafty bone in your body (or need to buy a gift for someone who does) this is the ultimate event. Awesome lady mag BUST has picked 300 of their favorite crafters and put together an event with DJs, snacks, demos and a book signing by Amy Sedaris. Bonus, the first 500 attendees get a goodie bag.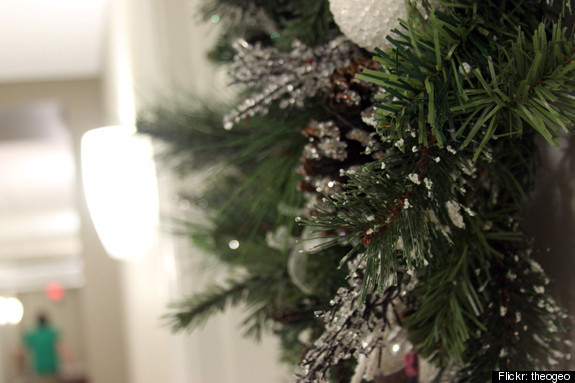 Wave Hill New York Public Garden Holiday Workshops
When: Saturday 12/11, Sunday 12/12
Where: Wave Hill, W. 249th Street at Independence Avenue, Bronx; (718) 549-3200
Price: Varies
Wave Hill, the beautiful gardens in the Bronx, are hosting a series of holiday workshops this weekend. Kids and adults can decorate and pot an Amaryllis bulb or make a wreath using greens fresh from the garden.
Hunter's Feast of the Decade at M. Well's
When: Sunday 12/12, 7pm
Where: M. Wells, 21-17 49th Avenue at 21st Street, Long Island City
Price: $110 (drinks included)
Do you regret missing Canadian hunting season? Chef Hugue of Long Island City's M. Well's diner sure does and so he is hosting a hunting feast featuring frogs legs Provencal, a hare civet (winter stew) and tourtieres made with bone marrow, pork, pheasant, deer and wood pigeon. RSVP by phone 718-425-6917 or by email MWellsDiner.com