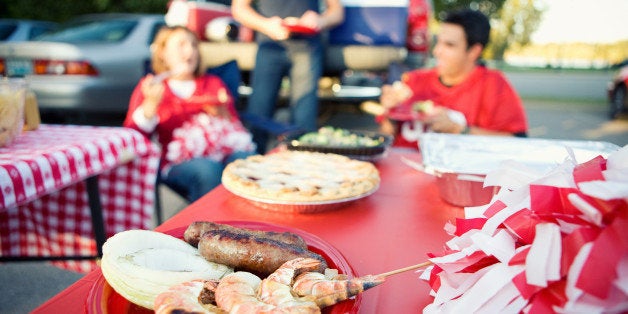 Memorial Day to Labor Day is the season of hosting and being hosted, overnight or longer. So here, some reminders to make the most of these lazy, hazy days of summer -- with icy drinks, warm friends and cool guestrooms.
How to be an ideal (and return!) guest:
- So many people, so many places. Think a bit about where in the world you'd like to visit, and whom and when, and you probably can do it. Close friends are obvious, but stretch even more. A no-longer-significant, but friendly Other? A former good neighbor? Buddies from middle school? Facebook friends? Maybe your ex's sister, or that lady on the cruise who said to visit her some time? Who has a guest room? Who has hinted? Think.
- You can wait to be asked, but if you want an invite and don't get one, be proactive: Invite the potential host to dinner. Maybe suggest bartering as a way to get in the door. "You have a house in Paris. I have a studio in Oshkosh. Interested in swapping?" (Nah.) Or maybe, "Could you use a house/cat/plant sitter?"
- Don't overstay. Remember Ben Franklin's "fish and guests stink after three days" mantra, and you just may be invited back. And if you're a really good guest you may be invited for an extended stay, so leave wiggle room in your plans.
- Send a gift ahead, bring one with you or send one after you leave -- or all three for a really long stay. These can all be inexpensive, but try to hit the mark. If you're staying a long while, expect also to take the hosts out for a meal or two. Breakfast/brunch is the bargain meal, so suggest it first. Or host a picnic.
- Help out. Babysit, fix things, walk the dog, keep your area neat. Cook a meal if you're good at it, set up and clean up your mess, in any case. But if you're asked to stay away from the kitchen, or asked to back off, heed the caution. Some hosts do not like anyone messin' their routine.
And tips for hosts so you don't tear your hair out:
- If you live in a desirable or exotic area, your chances of being visited increase exponentially. Be prepared. When I lived in London years ago, I once woke up and bumped into a college dean (later the head of a major government agency) peeing in my bathroom. How he got there, I'm still not sure.
- Be honest. If you don't want a guest in your house, just say no, even if they hint. If it's hard to say it, email it, text it, own it.
- Set up the guest area in a simple, easy-to-clean way. Minimal is easier.
- A screen is a great way to give some privacy. And privacy is precious, so strive for some.
- Establish rules. If you're too nice, you may wind up out of your bed, with an empty fridge and guests in your bathroom until the fall. Maybe even write "rules of the house" and place them on a table in the guest room. And if they aren't followed, speak up.
- Leave downtime for you and your guests. Encourage activities and meals apart, and offer menus and activities for independent activities.
- And don't forget your own vacation. As nice as it is to have guests, it's just as great to enjoy your own time. Block out non-guest periods, and cool it anyway you want.