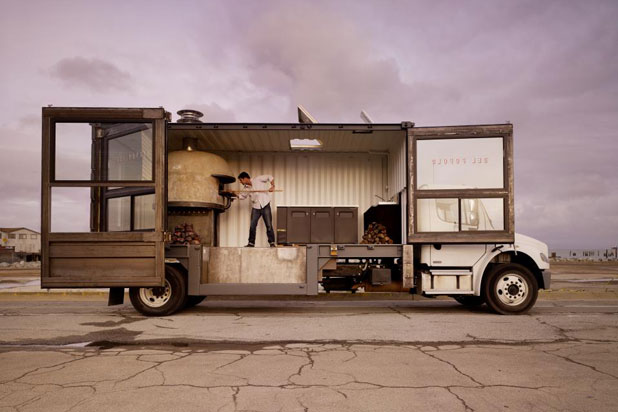 With food truck fever continuing the sweep the nation there are now trendy mobile eateries that serve everything from cupcakes to sushi to on-the-go consumers. Yet for every run-of-the-mill Korean taco truck and sandwich stand there are a handful of mobile food ventures that are pushing the envelope with new and innovative dining concepts (Photo Credit: Facebook/Del Popolo).
Throngs of restaurants do their best to serve locally sourced ingredients and support local food artisans, but Lulu's Local Eatery takes the concept a step further by using herbs and fruits harvested on the roof of their food truck. And the Roving Mammoth in Mammoth Lakes, Calif. is constructed on top of a Snowcat so that it can offer slope-side burritos to skiers even under the harshest conditions.
Ever imagine ordering a brick-oven pizza from a truck? The pizzaiolos behind Del Popolo in San Francisco created one of the first mobile pizza ovens in the country, and designed stunning floor-to-ceiling windows so customers can watch their food being prepared. And for the country's smallest food truck venture to Austin, where Verts is serving up Berlin-inspired döner kebap from a smart car food truck.
From a fully-electric food truck to one with an iPad ordering system, these mobile culinary ventures are expanding the limits of innovation in the world's dining scene.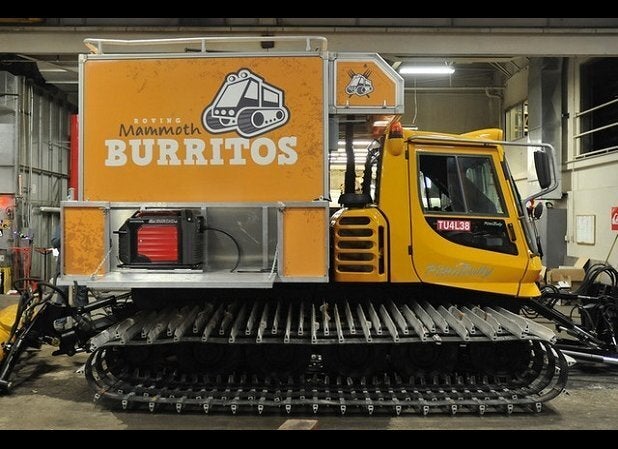 The Coolest Food Trucks Ever
Related