They're mazes, and they boggle our minds way more than the average travel excursion. Make room on your bucket list for some of the most elaborate ones on Earth.
1. Ribeauville, France
Each summer, this French commune designs a harrowing nine-acre maze, called Labyrinthus, for the local "children." We're no experts, but we'd guess this dragon-themed maze would be a doozy for anyone, not just kids.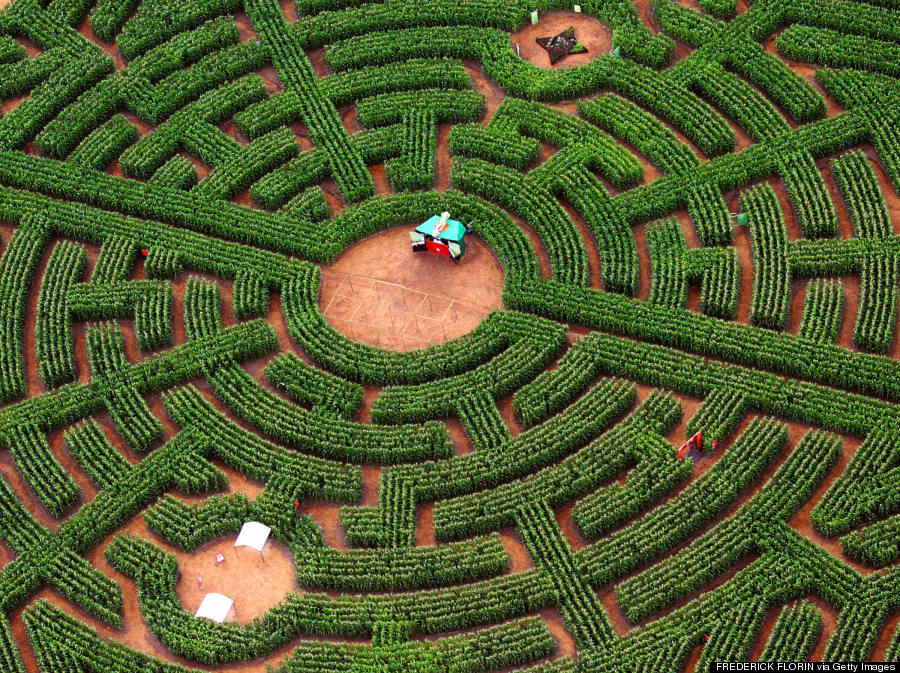 2. London, England
The Hampton Court hedge maze was planted over 300 years ago... so that's pretty epic. It was one of England's first puzzle mazes, whereas earlier mazes were just spirals with a direct, single route to the end. Wanna cheat?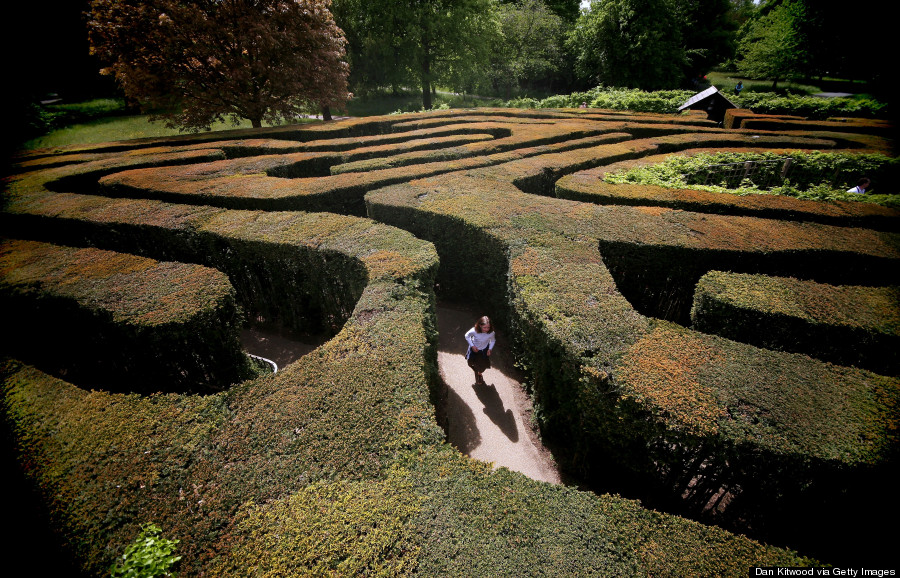 3. Teichland, Germany
This pleasingly geometric little wonder is located in Erlebnispark Teichland, a German adventure park.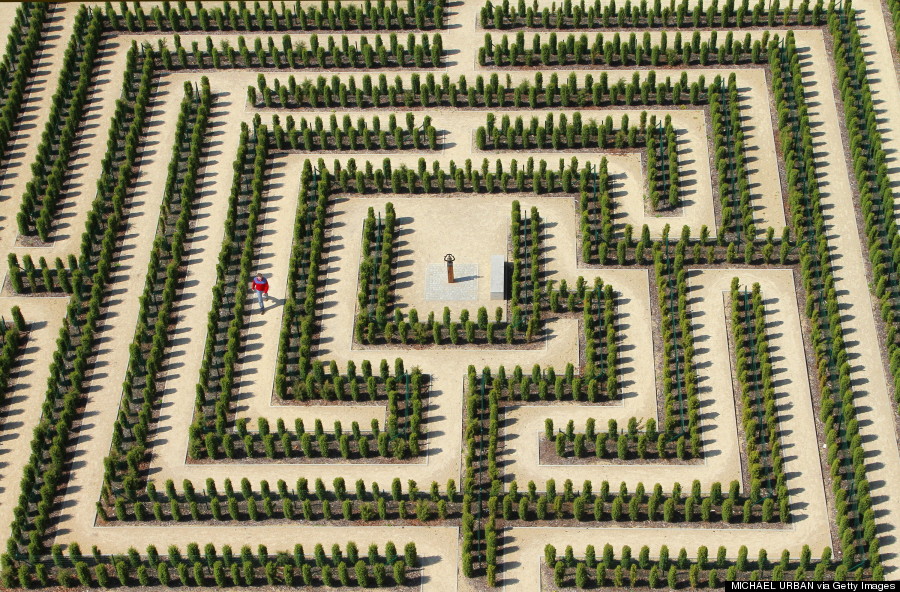 4. London, England
In 2010, this pop-up maze graced London's bustling Trafalgar Square. It was a publicity stunt meant to encourage people to "get lost" in the city's West End, with twists, turns, and blockades named after various West End locations. We can only hope this urban playground returns one day.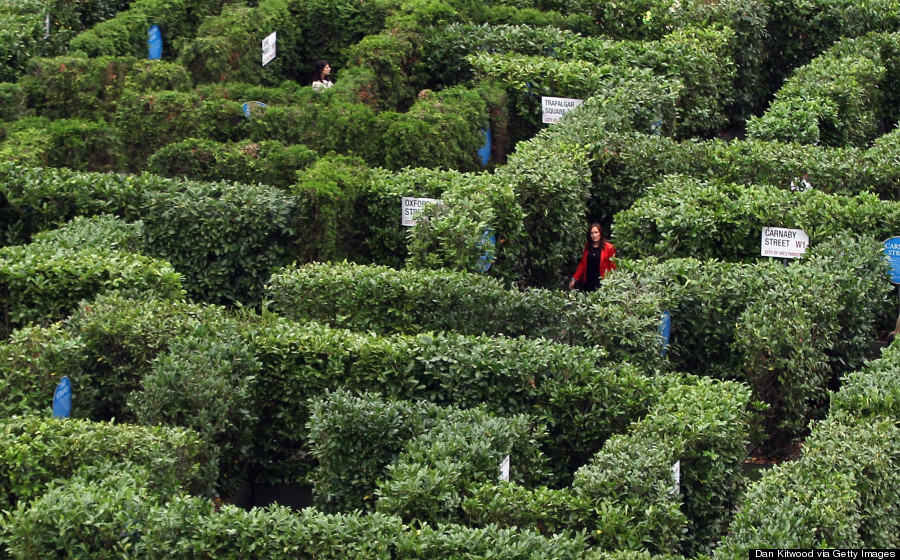 5. Berlepsch, Germany
THIS is the corn maze you have nightmares about. 6. Xining, China
China hosts many ice and snow festivals in the winter, and you can bet you'll find some ultra-confusing frozen mazes at most of them.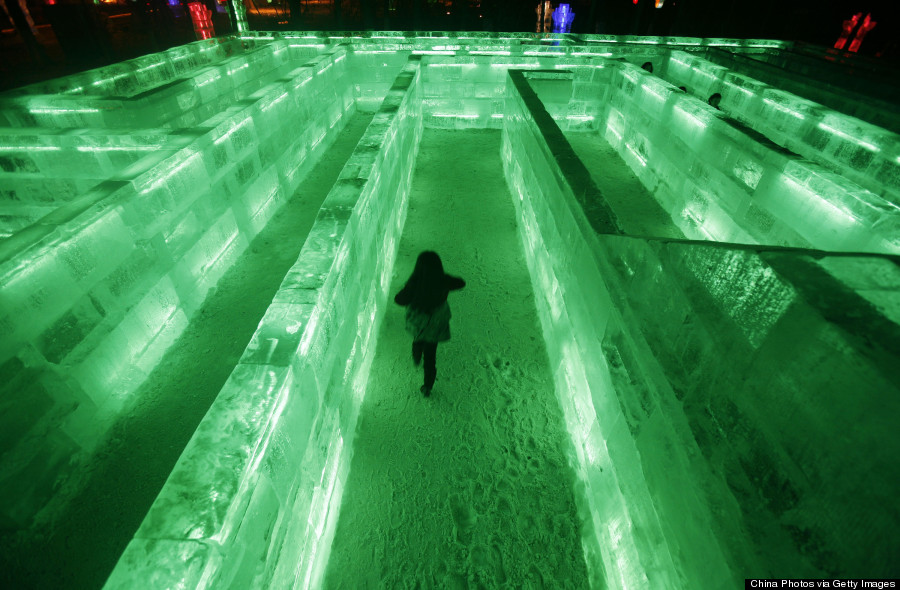 7. Hever, England
During the Renaissance, it was trendy to plant a maze in your garden for sheer entertainment. Anne Boleyn grew up in Hever Castle, whose labyrinth now serves as a lovely little tourist attraction for history nuts.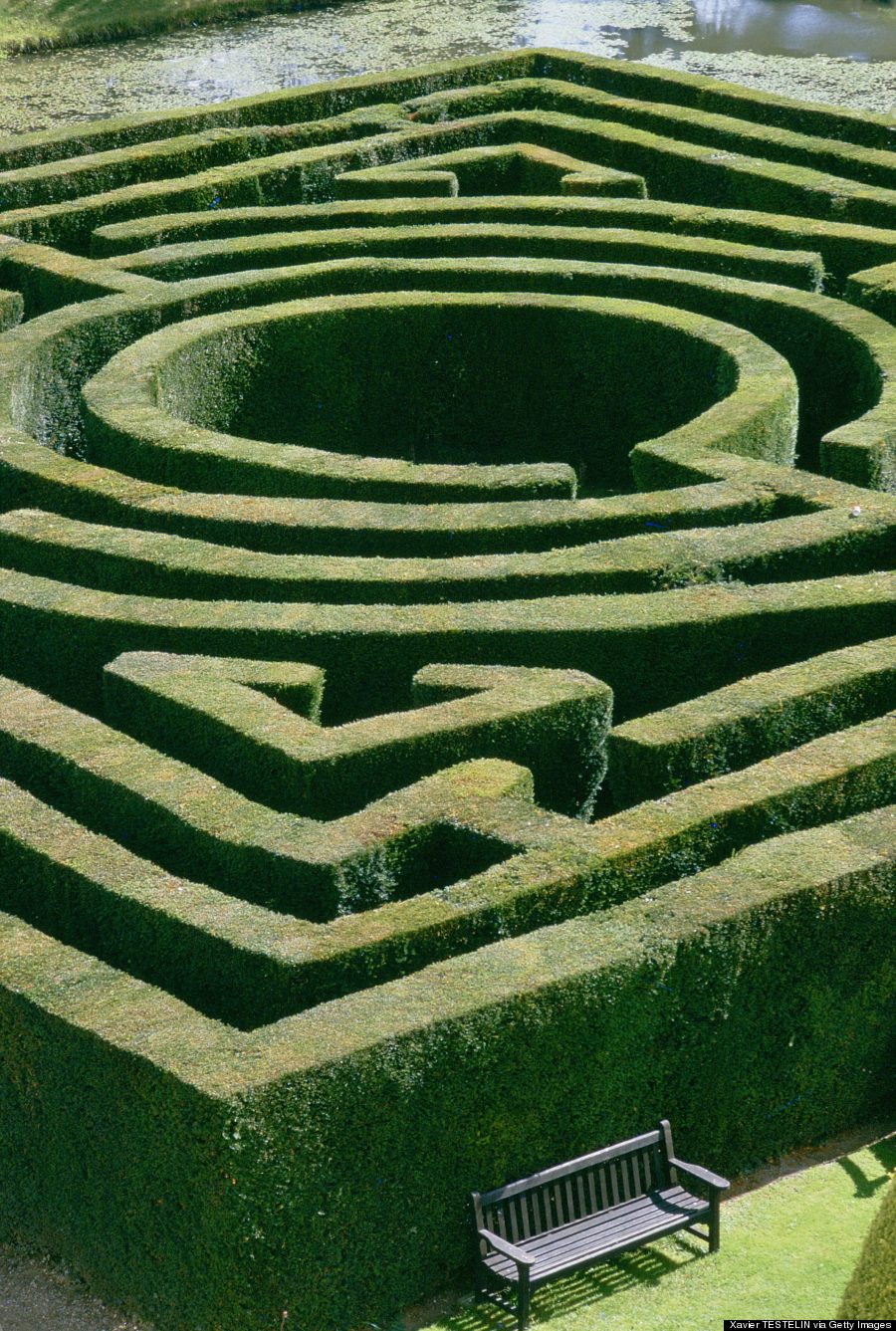 8. Guangfu, Taiwan
This township in Taiwan is all about sugar cane-- its Sugar Factory is a favorite with tourists who come to taste yummy flavored ices. The massive maze out back is shaped like an aboriginal creature.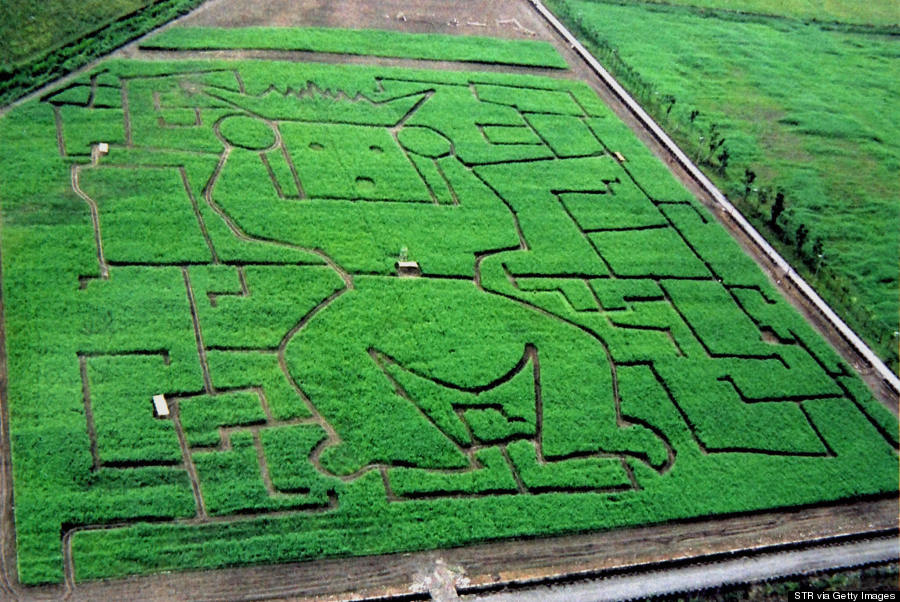 9. Villandry, France
This maze is a reference to Daedalus, the mythical Greek craftsman who devised a labyrinth in which he stowed "the Minotaur." Sadly, you probably won't find any actual "Minotaurs" in the quaint little gardens of Villandry Castle.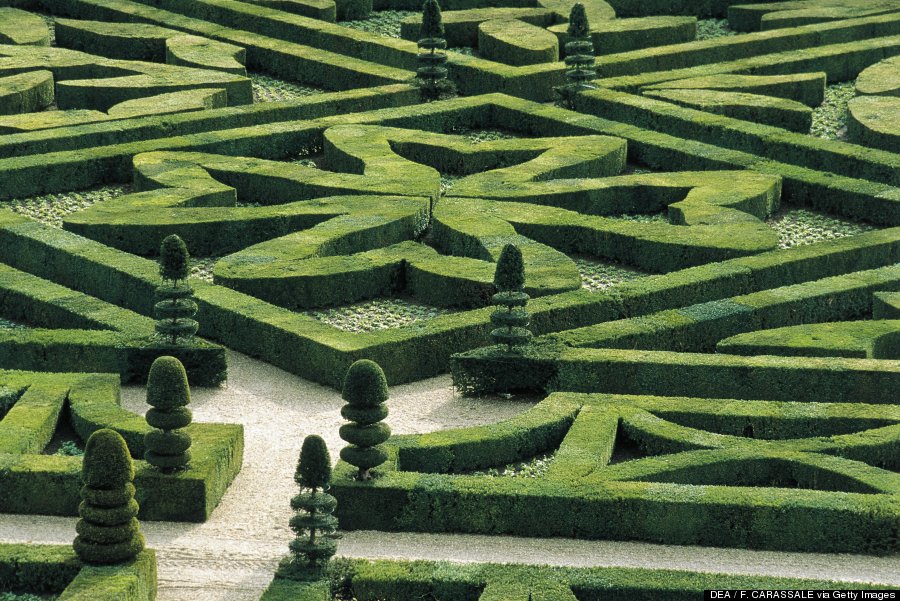 10. Hatfield, England
This vintage photo shows soldiers and nurses navigating the hedges at Hatfield House, which is currently home to the British politician whose family has owned it for generations. Hidden in the compound's ultra-private East Garden, the maze is still open to tourists.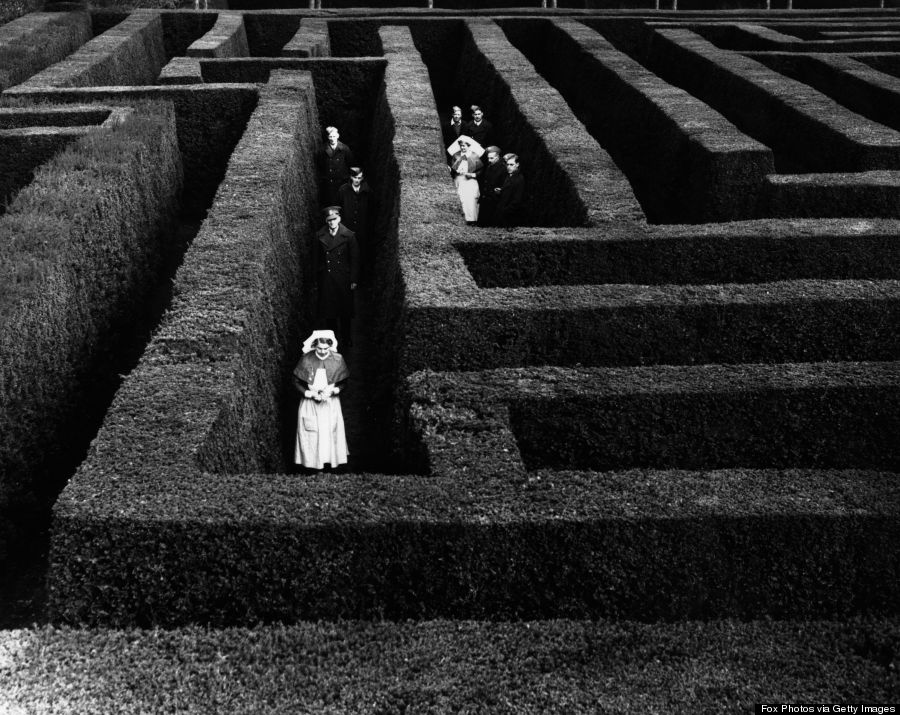 11. Glasgow, Scotland
Scotland's Pollok House is home to a mini maze whose hedges are stubbier -- but prettier -- than most. The foliage surrounding it was once dubbed "Europe's Best Park."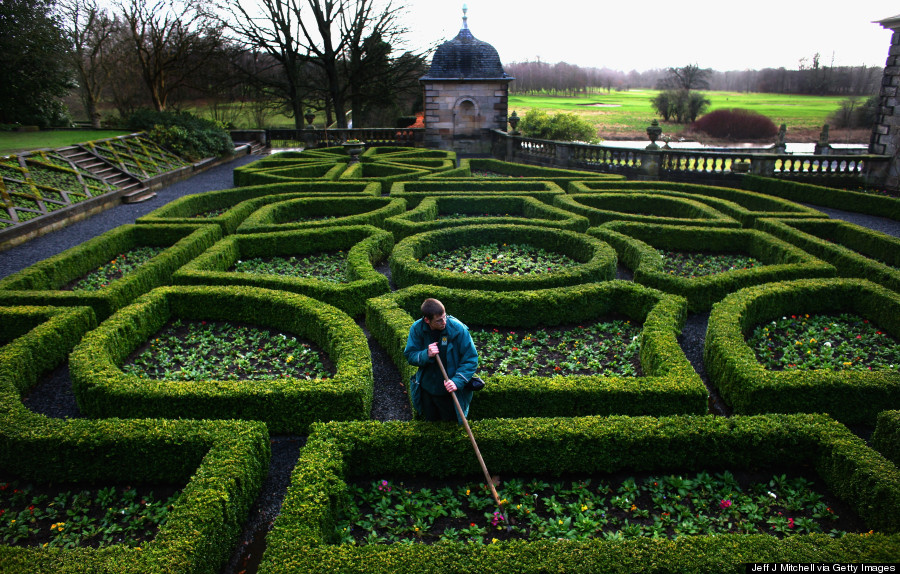 12. Stra, Italy
Napoleon, Hitler and Mussolini have all hung out in Villa Pisani, the former estate of a wealthy Italian Doge. The villa's mind-bending maze has hedges too high to see over-- according to legend, Napoleon never made it to the eerie tower in the center, with its spiral staircase and statue of the goddess Minerva.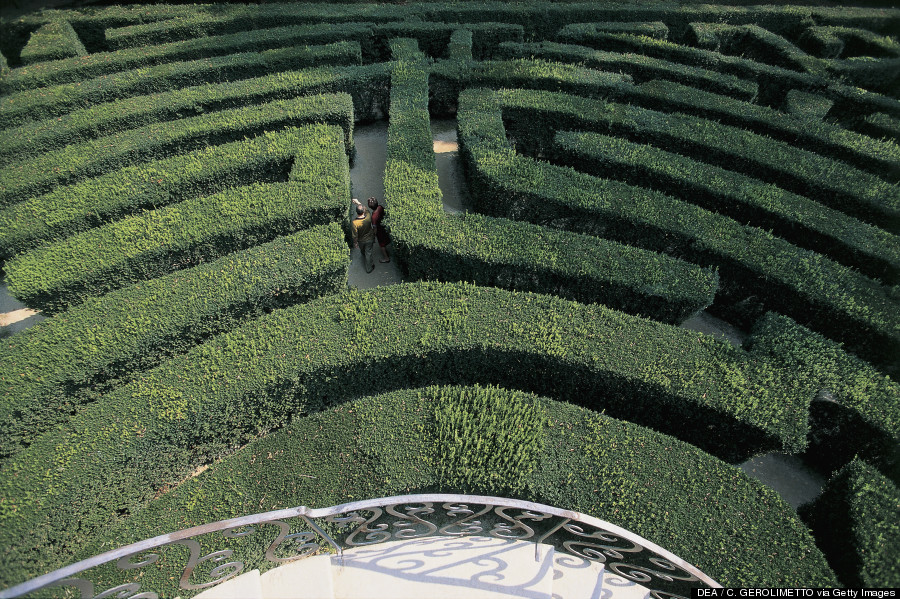 13. Dixon, California
What would otherwise be a typical little pumpkin patch is elevated to Guinness World Records status by its corn maze, which was once declared the official largest in the world. This year's maze at Cool Patch Pumpkins was 53 whopping acres of corn-y confusion. 14. Pitmedden, Scotland
These dinky (sorry, but they are) mazes are all about aesthetics. They're splayed in various shapes -- from a thistle to a coat of arms -- around Pitmedden Garden in Scotland.