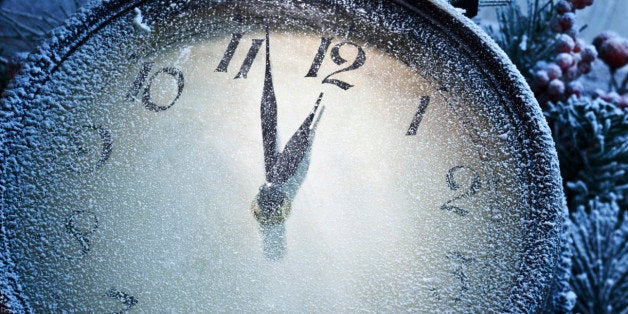 Students in Webster, New York -- a town outside Rochester on the Lake Ontario snow belt -- woke up Monday morning to news of a snow day.
What made this news newsworthy, though, was the way in which the snow day was announced: a YouTube video.
Webster school's superintendent Carmen Gumina, who won the Disney Teacher Award for High School Sciences in 1999, had fun sharing the news of a snow day with his 9,000 students via a video of himself trail running in the snow.
"I bet you're wondering after that late night watching the Super Bowl if you actually have school today," the video began. It ended with Mr. Gumina laying in the show holding a sign that said "Snow Day School is Closed" (and on the flip side, "Go Bills!")
The video quickly went viral in the Rochester area with residents in and out of the district singing its praises.
"The students loved it! He [Mr. Gumina] is very connected to the kids and this shows it," said Joanne LaMonica, mother of two students in the Webster school district. "My high schooler and her friends are tweeting away about it."
Said Tricia Wardwell-White, mother of children in a nearby district: "Im not a resident! But I thought it was awesome! How lucky they are to have him. What a connection to the kids."
I agree! It's awesome to see an educator so connected to his students and able to celebrate alongside them -- whether it's a great Super Bowl game or a snow day. Go Mr. Gumina! Enjoy your snow day!
Related
Popular in the Community