Hidden in spots from Norway to Gaza, tunnels are spectacular finds. They're mysterious, beautiful, dangerous, and oftentimes more fascinating than the destination waiting at the other end.
Pass through these 11 amazing tunnels for a real travel treat.
Zion-Mount Carmel Tunnel in Zion National Park, Utah
Windows (aka sketchy holes) in this tunnel's rocky walls offer views of Utah's gorgeous national park as you weave along the highway. One of the sandstone pillars collapsed in 1958, so the tunnel has a 24-hour electronic watch system to warn rangers before it happens again.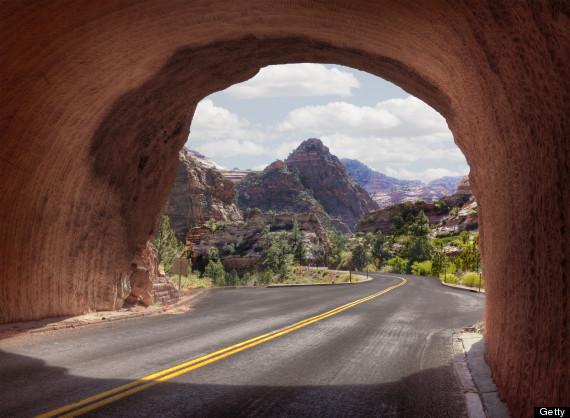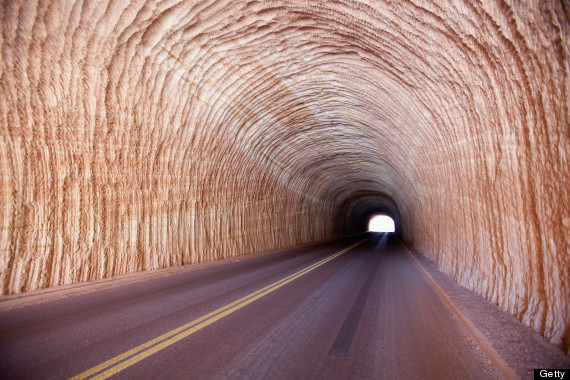 Lærdal Tunnel in Sogn og Fjordane, Norway
Yeah, we don't know how to pronounce any of that either. But this is the world's longest road tunnel, and that's impressive in any language. Those ooh-worthy lights and slight curves have a purpose-- they're meant to keep drivers alert during the 20-minute trip through 15 miles of what would otherwise be flat, straight darkness.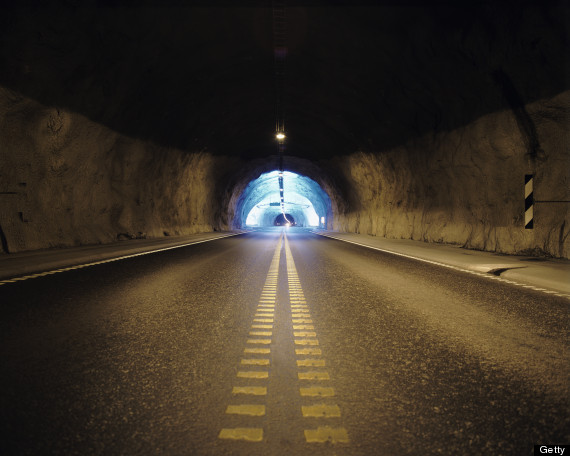 Arnarneshamar Tunnel in West Fjords, Iceland
This one's a little guy, and he's not very publicized because he's hidden on a highway in Iceland. If the TV people ever got to him, though, he'd be a star in car commercials.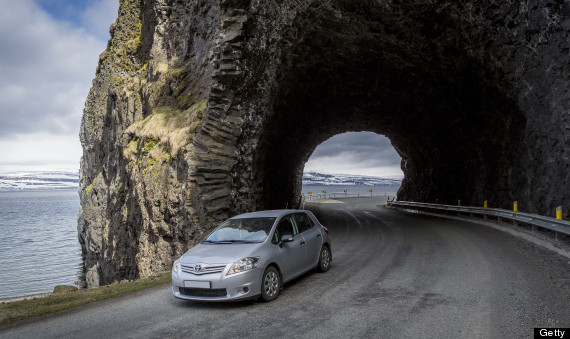 Tunnel of Love near Kleven, Ukraine
This overgrown train track is straight out of a fairytale. Apparently, the natural tunnel was (and perhaps still is) used by trains delivering wood to a local factory.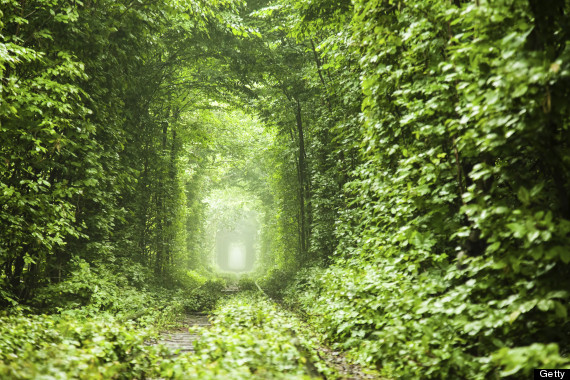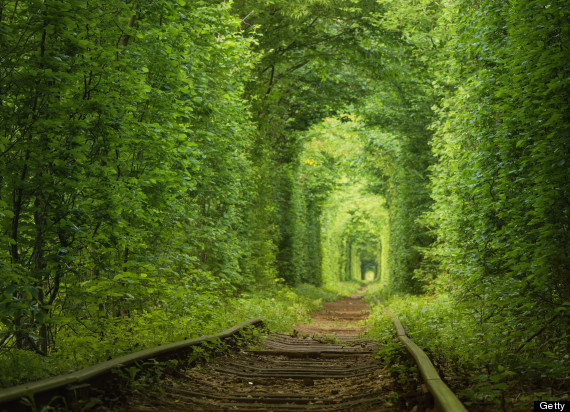 Top of Europe Ice Tunnel at Jungfraujoch, Switzerland
As with all great natural wonders, the majestic Jungfraujoch saddle in the Bernese Mountains has a good ol' tourist attraction attached to it. Tourists love to clamber through this man-made ice tunnel within the confines of Jungfraujoch's high-altitude railway station.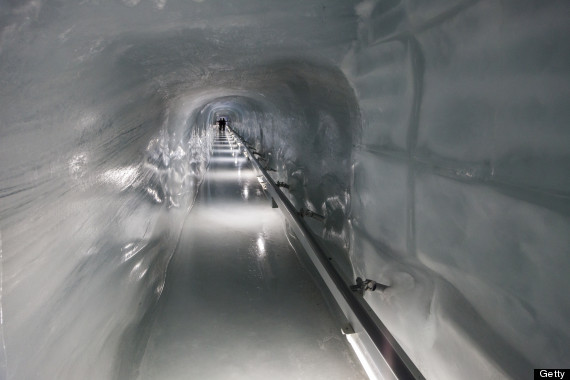 Tunnel Log in Sequoia National Park, California
In 1937, a redwood fell and blocked the road at Sequoia National Park. It's been serving as a prime photo opp ever since.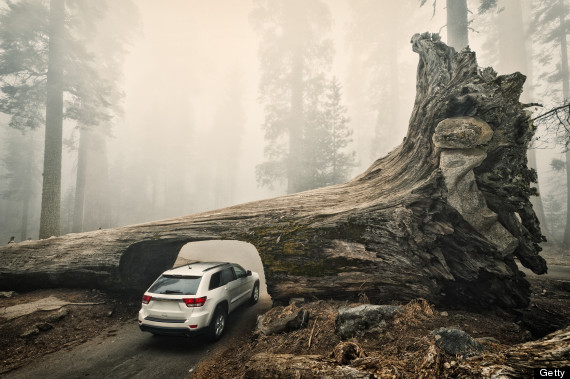 Bund Sightseeing Tunnel in Shanghai, China
Why take a typical ferry when you could pay five bucks to cross the river in a psychedelic light-up tunnel with blaring music and Chinese commentary? "Words can't describe how weird this is."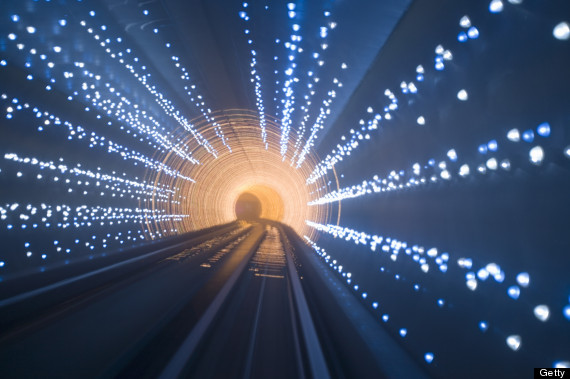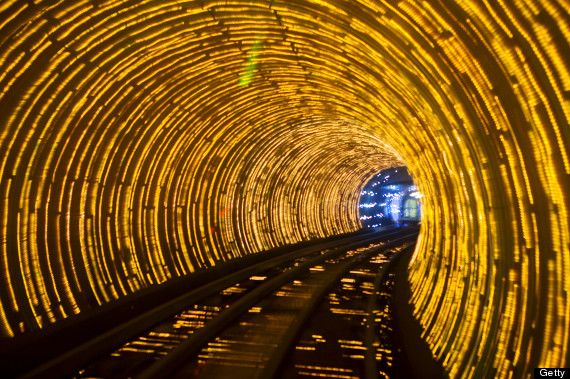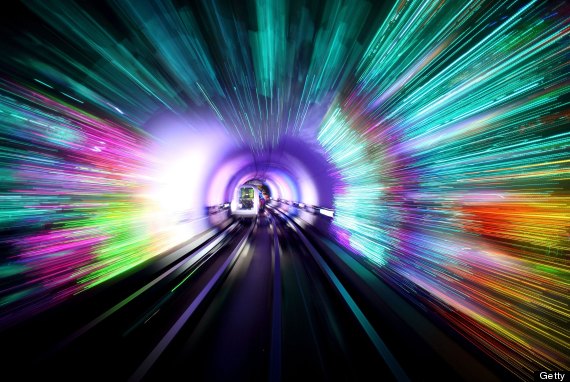 Predator Lagoon at Atlantis, Bahamas
Imagine kicking back in a floaty tube while barracudas and hammerhead sharks stalk you overhead. Creepy!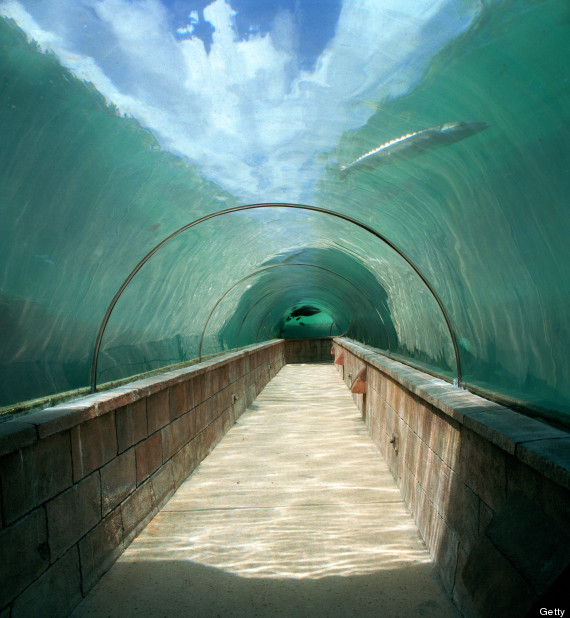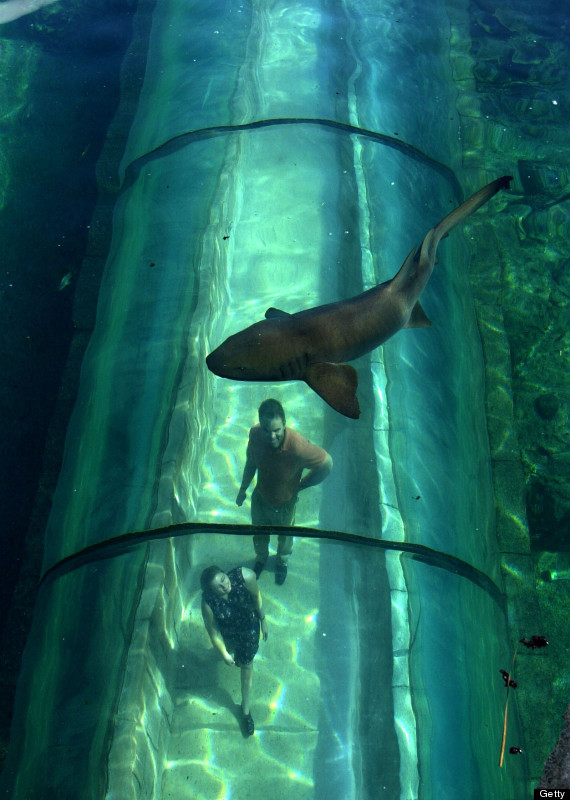 The Greenwich Foot Tunnel in East London
This tunnel runs for about a fifth of a mile under the River Thames to link Greenwich with The Isle of Dogs. It's dim and dingy and would be extra cool if entrance was illegal. But alas, you're totally allowed to walk through.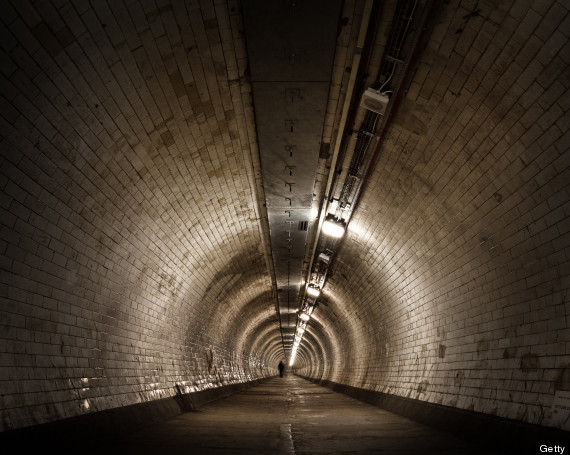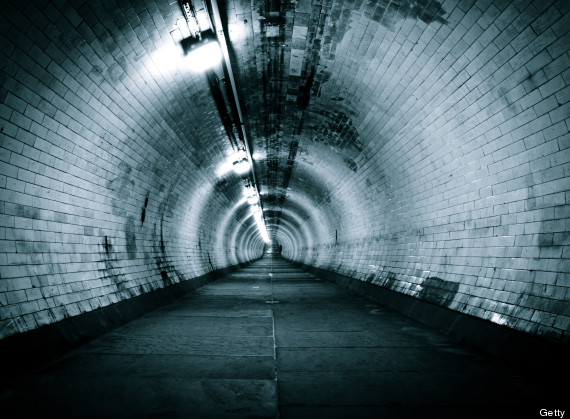 Tree Tunnel at Christchurch Priory in Dorset, U.K.
This natural tunnel is a pretty pathway to the most "underrated of England's Great Churches."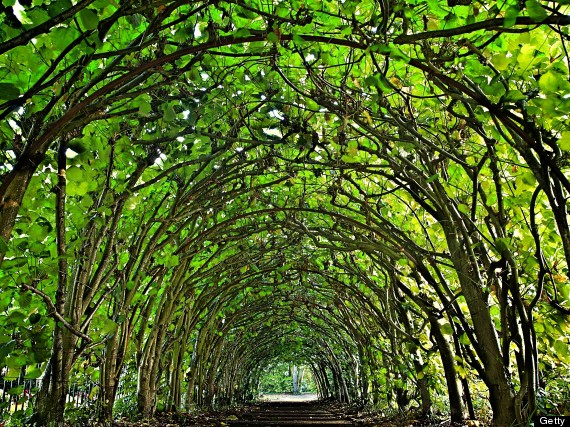 Hezekiah's Tunnel in Jerusalem, Israel
The Bible makes reference to a tunnel network that sounds suspiciously like this one. Hezekiah's Tunnel was probably constructed as an aqueduct for the city of Jerusalem in the seventh century BC.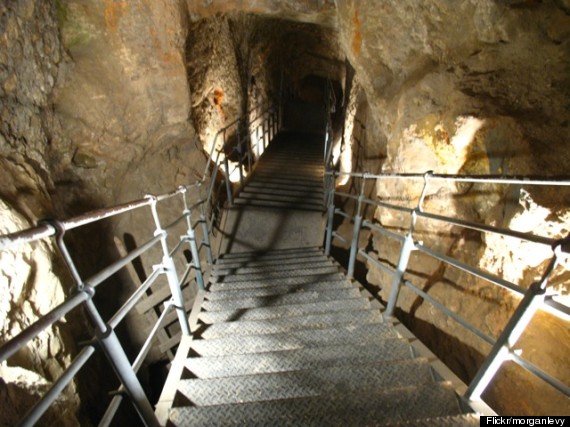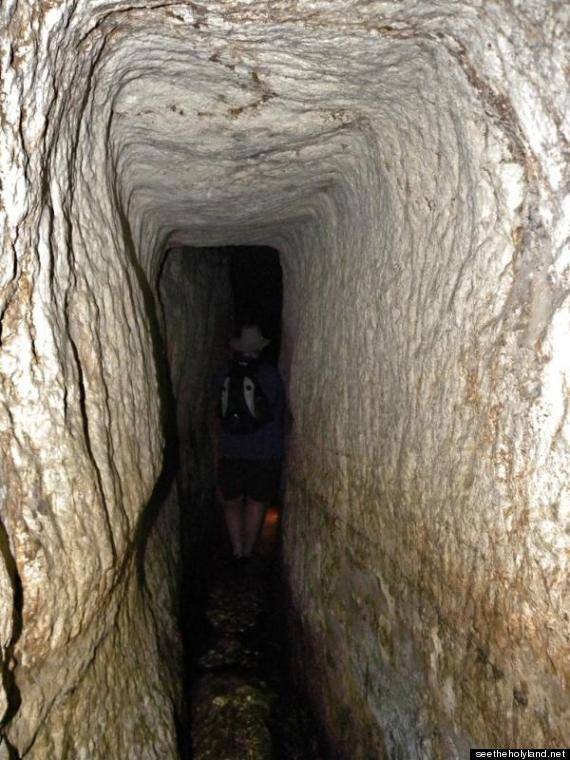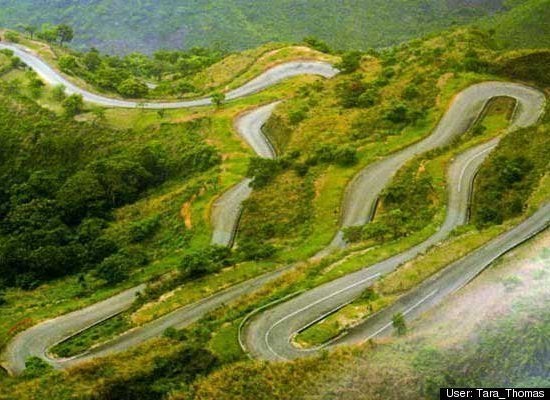 Crazy Quirky Roads
Popular in the Community