I like to think of myself as a pirate. Someone who sails in uncharted waters, searching for an elusive treasure -- the ever-changing concept of "cool."
I've been described as a "passionate coolhunter" and I believe scouts should fully immerse themselves in the experience at hand. I'm about to experience Wisconsin. Why Wisconsin?
HuffPost Post Travel TV debuts "Coolhunting Weird Wisconsin" where in this first episode I take a groovy trip through Wisconsin's wacky side.
I've heard from some people that there's nothing much there, other than cheese. Those people are wrong, though in a future episode I do visit a cheese castle. No seriously.
In this part I visit a kooky theme hotel in Dodgeville, about 30 minutes from Madison and a two hour or so drive from Milwaukee. The Don Q Inn (3658 State Road 23, Dodgeville, WI, (608) 935-2321) has 21 fantasy suites, each tricked out like a retro movie set. These include a Jungle Room, Sherwood Forest, prehistoric Cave, and "Mid-Evil" torture chamber.
The amount of detail that went into the décor was meticulous. Or ridiculous.
One of the beds was inside an igloo. Another swung from the ceiling.
Some of the rooms had heart-shaped hot tubs. The rest had 300-gallon copper cheese vats.
I couldn't resist asking manager Peter Stadler if some guests wore costumes, or left strange items behind. Yes to both.
During the shoot, I stayed at a stylish boutique hotel: the Iron Horse Hotel in Milwaukee (500 West Florida Street, Milwaukee WI, (414) 374-4766) . Formerly a century-old warehouse by the railroad, the décor's now fit for a rock star, with zebra-striped carpets and a Harley-Davidson in the lobby.
I'm excited to bring my quirky, alternative travel coverage to Huffington Post. I hope you enjoy the first video of my love hotel escapades.
Next up: I delve deeper into "Weird Wisconsin." Get ready to peer inside a kitsch museum, cheese castle, and spy bar with exploding martinis.
What's the strangest hotel you've ever stayed at? And which room would you stay in at the Don Q?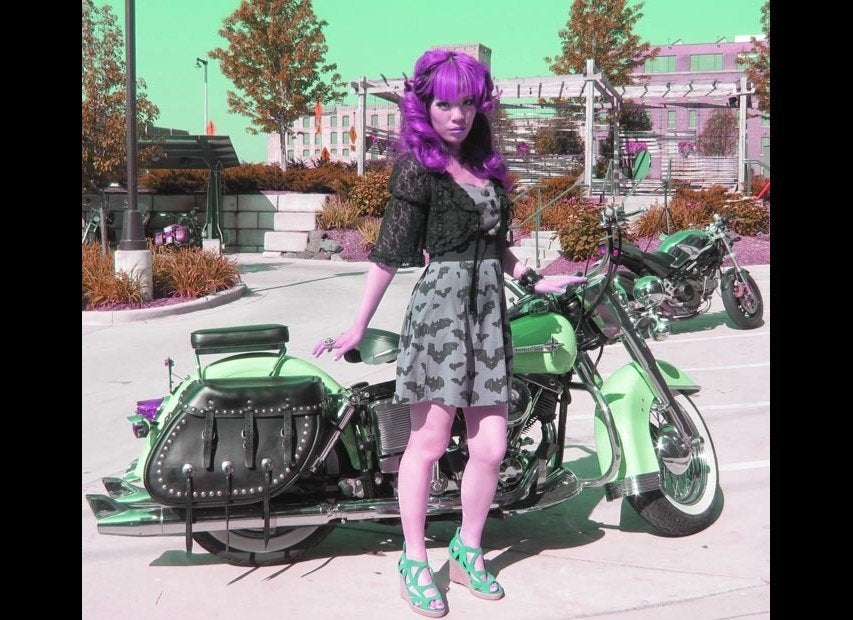 Coolhunting At The Don Q Inn
Related