When we open our eyes, we make a feeble attempt to categorize everything we see, from the largest structure to the tiniest grain of dirt; the unknown makes us uncomfortable.
For "Transmission Lines," Cooper Cole Gallery in Toronto brought together two artists who specialize in the ambiguous, challenging us to accept that which we cannot define.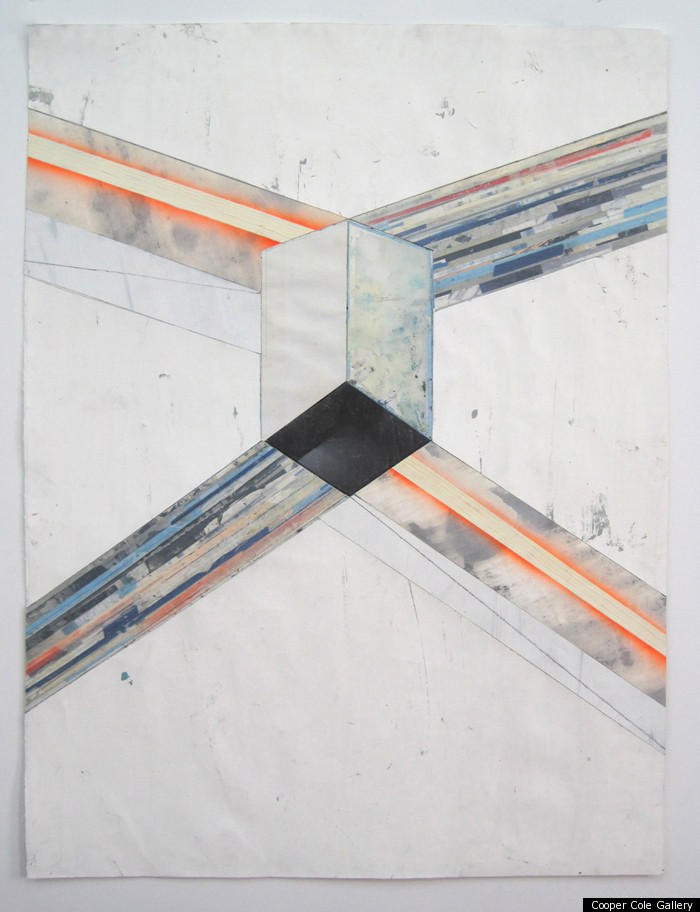 Ryan Wallace, "Polemic 4", Mixed Media, 48" x 37.5", 2011.
Ryan Wallace, hailing from New York, muses on roughly the same geometric form through various mediums and color capturing vastly different emotions, despite the seemingly minute differences between each piece. Over time the converging points in Wallace's work cease to become a reference point for the viewer, plunging the mind into a graceful drone. The texture of Wallace's "Polemic" series are reminiscent of marble with minor speckled anomalies that make you search for answers.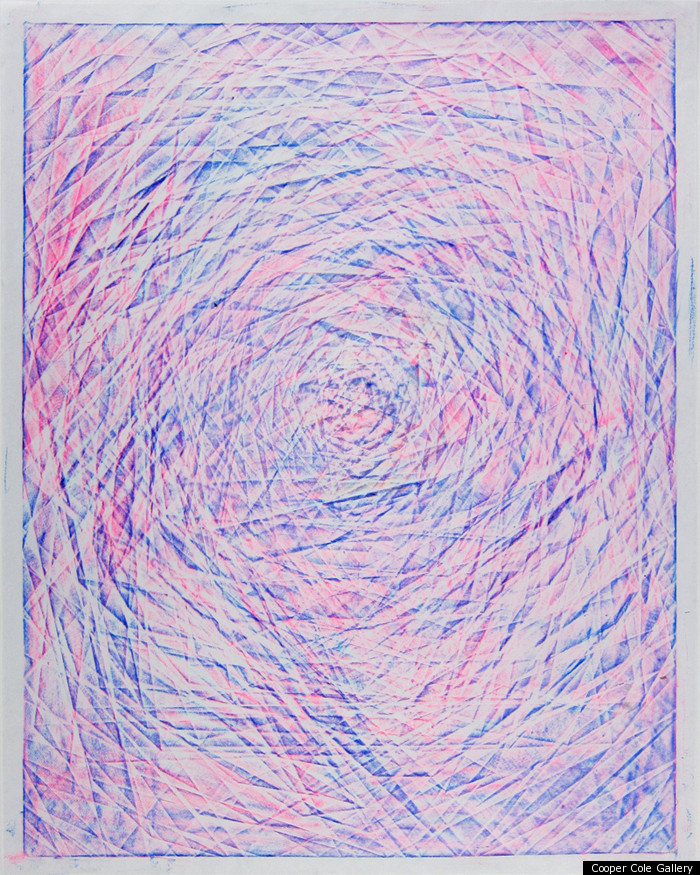 Chris Duncan, "Rubbing 2", Crayon on paper, 40" x 32", 2011.
Chris Duncan's work zeroes in on an airy, ephemeral quality, approaching the notion of 'undefined' in a different manner. Duncan is less ambiguous with his materials, which are quite often crayon. However, in completely lacking any points of reference or geography, Duncan possesses the same bewildering effect as his fellow exhibitor. Representing Oakland, CA, the lines of Duncan's work are difficult to track, like staring into the bright California sun in an attempt to make out its shape. It is hard to tell whether the tonal lines are revolving around the circular mass depicted or if they are consuming it.
"Transmission Lines" runs from February 3 to February 28, 2012 at Cooper Cole Gallery. View a slideshow of the exhibition below.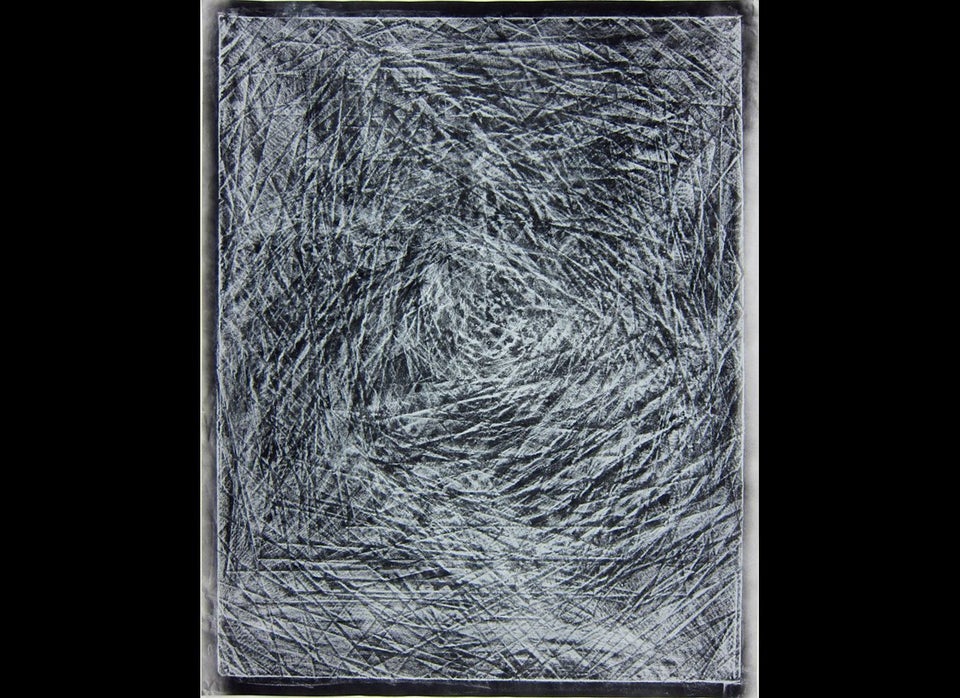 Ryan Wallace & Chris Duncan - Transmission Lines
Related
Popular in the Community