Cooper Union's Wednesday commencement ceremony drew perhaps more symbols of Occupy Wall Street-style activism than any other graduation in recent years, even as New York Mayor City Mayor Michael Bloomberg -- one of the richest men in the country -- delivered the school's commencement address.
Many students also wore small red felt squares on their gowns, The New York Times noted, a symbol of debt popularized by protests against tuition and fee hikes in Canada. Cooper Union students have worn such badges over the past year during demonstrations against the tuition hike, including a week long occupation of the Foundation Building's top floor in December 2012.
The first undergraduate tuition bill won't be handed out until fall 2014, to incoming Cooper Union freshmen. New students with the ability to pay will be charged on a sliding scale up to 50 percent of total tuition costs. With a year's tuition currently set at a little more than $38,000, studentsrefer to the change as a $19,000 tuition hike.
James Sprung, the senior class speaker, addressed the tuition decision changes and the protests directly in his address.
"We embody another group of adults that have written 'Free Education For All' across our chest, some more literally than others," Sprung said, to a round of applause. "We may be one of the final classes to have a mission statement that will never be forgotten."
Sprung then did a call-and-response "mic check," with assembled students joining in: "Hope. Hope is everything. A fresh way to approach a dull or dangerous thing. To do a dull thing with hope, will never be preferable, to doing a dangerous thing with hope. To do a dangerous thing with hope is what I call art. Hope is a way of doing. A way of being done."
"As frustrated and as angry as you may be about the school's present situation, its future really is yours to determine," he said. "When you walk out these doors today, do not leave the passion you have shown for this institution and its past and its future behind. Stay involved. Stay committed. And do what [school founder] Peter Cooper did: Donate what you can."
Watch the entire Cooper Union commencement proceedings in the video below:
Before You Go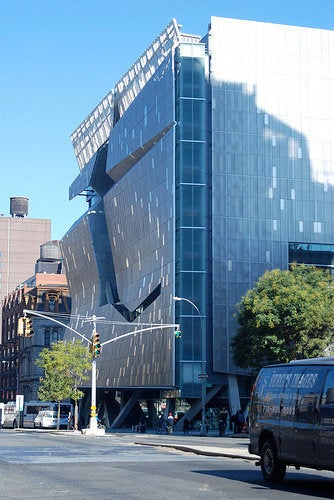 12 Tuition-Free Colleges: U.S. News
Popular in the Community