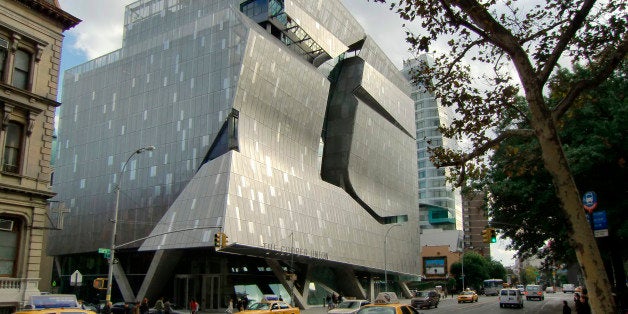 Cooper Union will officially start charging its undergraduates tuition, after the Board of Trustees rejected a 54-page report compiled by a Working Group of alumni, staff, students and trustees that outlined a plan to keep the school free.
In a statement yesterday, the Board of Trustees announced they had voted against the Working Group's report [pdf], which, among other things, suggested the school reduce faculty's salary expenses, sell the school's sole resident hall and slash the president's salary. The report, which was submitted to the Trustees last month, offers a sobering look at Cooper Union's already lean amenities, but those who worked on it hoped it would be a last ditch effort to keep a school founded on the principle of free education from rejecting that fundamental purpose. "If the vote goes one way, a new, lean, careful Cooper Union will tiptoe forward, tuition-free," Kevin Slavin, a Cooper Union alumnus and one of the Board's 23 Trustees, wrote on Thursday. "If it goes the other way, all of that will disappear. Not just the free tuition, but everything that was built on it. In its place we'll find a tragic fraud. A joke. A zombie."
Calling all HuffPost superfans!
Sign up for membership to become a founding member and help shape HuffPost's next chapter