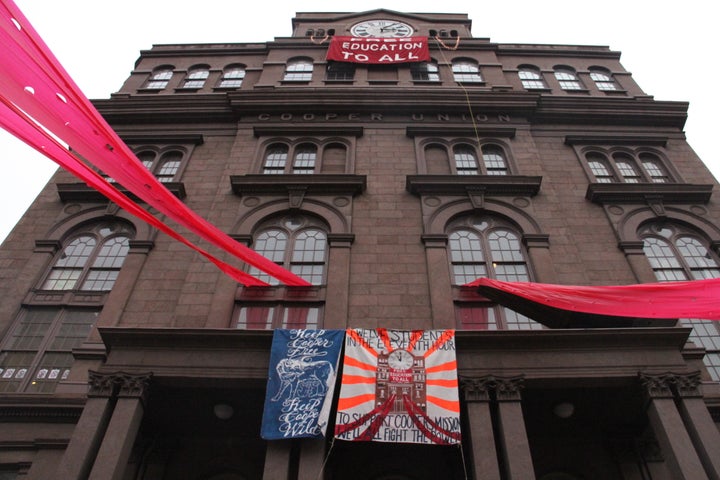 Exactly one week after barricading themselves on the 8th floor of the Cooper Union Foundation Building, 11 of the school's art students officially ended their occupation Monday.
Outside, other Cooper Union students held multiple demonstrations, including a march and the disruption of a Board of Trustees meeting on Dec. 5. They demanded they be given a student representative with full voting rights on the board, and that the board's meetings be open to the public, like those of most public and many private universities.
The Cooper Union administration requested the students come down several times, but never said it would resort to calling police to forcibly remove them. No one was arrested at any of the demonstrations outside the occupation over the last week.
In front of the Foundation Building Monday, student occupier Victoria Sobel promised students will continue to show up at every future board meeting.
"Our only regret is we didn't lock in sooner," Sobel said of the occupation. She added students would like to implement a process by which board members can be removed by a vote of students, faculty and Cooper Union community members.
The administration has declined to answer whether it is open to meeting any of the students' demands.
BEFORE YOU GO
PHOTO GALLERY
Scenes From The Dec. 8 Rally And March In Support Of The Cooper Union Protest