A group of Cooper Union alums on Tuesday decided they wanted to help out the students who have barricaded themselves inside the school's Foundation Building to protest against a possible tuition implementation. So they sent some pizzas.
The students brought food and water and have access to a bathroom, but inevitably they got hungry for something besides peanut butter sandwiches and canned beans. The Bruce High Quality Foundation, a group of Cooper alums, wanted to show support, so they donated some delicious Two Boots pizza, The New York Times Local East Village reports.
However, as students told The Huffington Post earlier this week, they have the their room on the 8th floor pretty well barricaded to prevent anyone -- namely the administration or police -- from entering. So the only way to get the pizza to the protesters was through the window, eight stories above the street level.
Considering Cooper Union is known for its engineering school, it's only appropriate the students were able to figure out how to deliver the pizza and keep it level so that the cheese and toppings did not completely fall off. Using a system of string, balloons, counter-weights and hooks, the pizza arrived safely to the window.
As Chris Hayes put it on The Rachel Maddow show Wednesday night, the pizza pulley system "not only keeps their bellies well-fed, but also it keeps their dreams of trying to protect a free college education alive for another day."
Watch the video of their attempts above, or check out another version as seen on MSNBC below.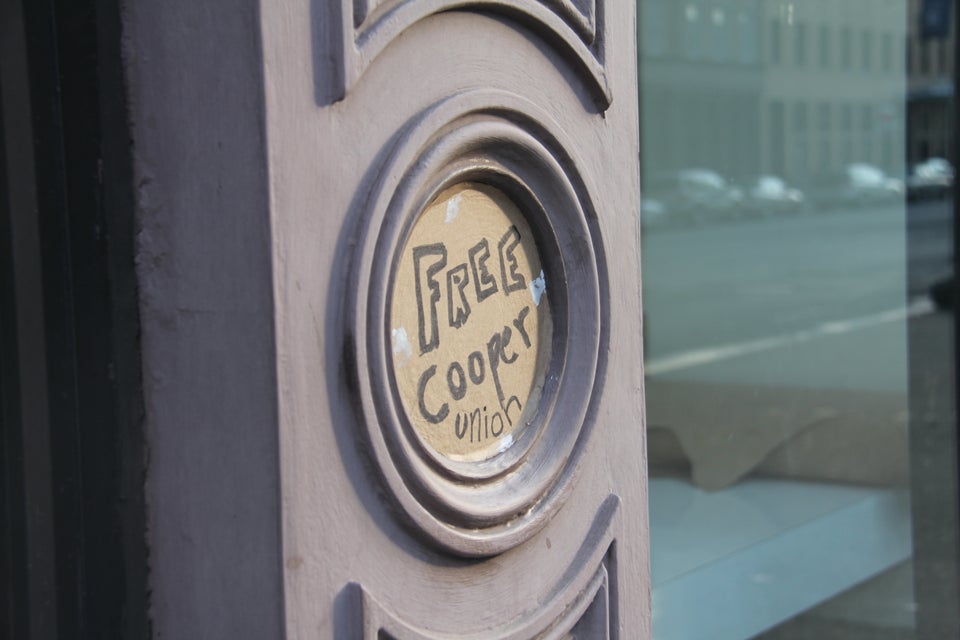 Scenes From The Free Cooper Union Demonstration And Occupation (Photos By Tyler Kingkade, Unless Otherwise Noted)