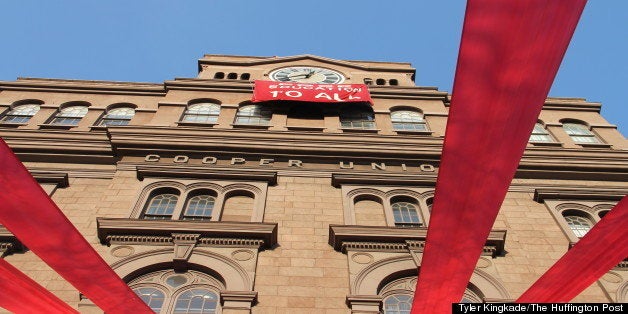 Cooper Union in New York City will begin charging undergraduate tuition for the first time in a century, the school's Board of Trustees announced Tuesday.
One of the last remaining free colleges in the country, Cooper Union traditionally offered full scholarships to each student. But faced with a $12 million annual budget deficit, the trustees said they must reduce their financial aid to 50 percent scholarships. They will go toward covering tuition, which currently stands at $19,275 a semester.
"After eighteen months of intense analysis and vigorous debate about the future of Cooper Union, the time has come for us to set our institution on a path that will enable it to survive and thrive well into the future," the board said in a statement. "Consequently, the Board of Trustees voted last week to reduce the full-tuition scholarship to 50 percent for all undergraduates admitted to The Cooper Union beginning with the class entering in the fall of 2014."
No current students will be affected, nor will any undergraduates entering in the fall 2013 semester, since their scholarships are already secure. But students who begin their college career at Cooper Union in fall 2014 could pay about $19,000 more each year than they would have if they started school this year.
Cooper Union Board of Trustees chair Mark Epstein fielded questions from angry students for about 45 minutes Tuesday afternoon. Epstein dismissed concerns that the change affect alumni donations, and that students won't care what their classmates are paying in comparison to their own tuition bill.
"These are what we feel will be the least damaging changes among all the other options," Epstein said.
Under the new plan for undergraduates, 25 percent of students will still end up paying nothing, Epstein said, and as many as half will pay 50 percent of tuition costs.
"One option that was taken off the table right away was to do nothing, because that would've been a death sentence," Epstein told the audience of students in the auditorium Tuesday.
Cooper Union posted a $17 million deficit in fiscal year 2011, attributed in part to the global financial crisis' effect on its endowment. In a statement, the board cited a current $12 million annual deficit, and health care costs projected to grow at 7.5 percent a year, as reasons why cost-cutting alone would solve their budget problems. The board considered downsizing the number of students in order to maintain the full scholarship, but it would've required closing at least one of Cooper Union's schools, board members said.
Cooper Union's founder, industrialist Peter Cooper, told students in 1864 that he started the school in order to offer instruction that is "open and free to all." An article from The New York Times in 1863 said the college was free of charge, and only those who are "are abundantly able, or prefer to do so" paid a tuition. Cooper Union has not charged undergraduate tuition in at least 100 years.
At one point during the Tuesday Q&A session, Epstein said it was the trustees' responsibility to "try to represent Peter Cooper," which met a chorus of boos. An unidentified audience member shouted that the school's founder is "rolling in his grave."
Support HuffPost
The Stakes Have Never Been Higher
Related
Before You Go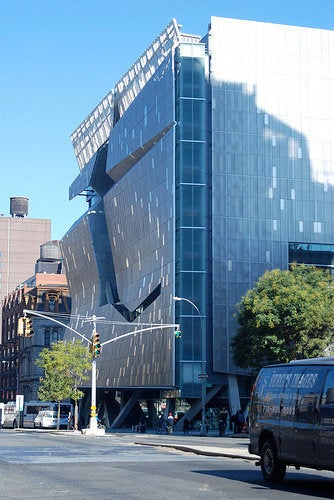 12 Tuition-Free Colleges: U.S. News
Popular in the Community