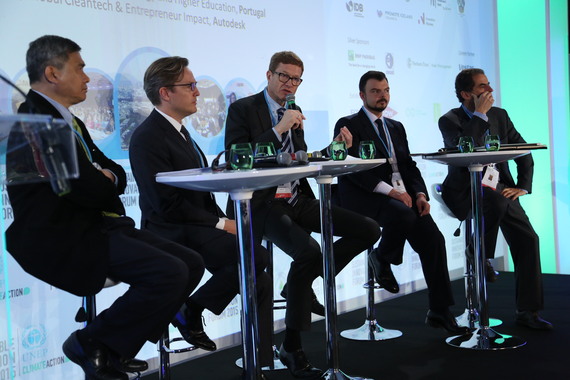 "We are the first generation to feel the impact of climate change, and the last generation that can do something about it."Those were the words of President Barack Obama when he addressed the delegates at COP21 climate change conference in Paris in 2015.
On November 4, 2016 - a year after the historic negotiations and decisions in the French capital, the Paris Agreement has entered into force.
It is a major milestone for countries, cities and companies. The next question must be how to translate this agreement into an actionable timeline.
At COP21 we saw overwhelming interest from the business sector. Thanks to the French government the role of business was clear: It is important for policy makers to see that climate leadership makes good business sense. What is good for the climate is good for business as well.
I want to take stock of the first year after COP21 from a business perspective. We can definitely say that the Paris Agreement raised the bar for businesses' ambitions to achieve a low-carbon future. All market players know that we need to transition. There is a sense of urgency. Our social and economic platform is burning. And all of a sudden, energy efficiency is not about tightening the belt anymore; energy efficiency is an opportunity for countries, cities, and companies.
Luckily, COP22 is the COP of Action. To seize the huge potential of energy efficiency, the key word here is policy action - on a global, national and regional scale and for cities, politicians and companies. To obtain smart, integrated energy systems we need to focus on actions on both the demand side and the supply side.