The Police Athletic League in Jacksonville, Florida, has an inspirational slogan on the side of its building: "Filling playgrounds, not prisons." But, ironically, it stands in stark contrast to the behavior of an officer who's accused of handcuffing an 11-year-old boy who was dribbling a basketball inside the building.
"I can't believe these officers did this to my son," Bunmi Borisade told HuffPost. "It hurts. They didn't even care he is a child."
Borisade, 33, said she and her son, Fatayi, went to a youth basketball game at the West 33 Street JaxPAL gym on Aug. 4. After the game, Borisade was chatting with friends when she was approached by a little girl.
"This 6-year-old came up to me and said, 'Your son is being handcuffed for dribbling a basketball,'" Borisade said. "I was confused and went to find my son."
When she found him, Borisade said, he was standing next to a police car, surrounded by four deputies from the Jacksonville Sheriff's Office. "My son's hands were handcuffed behind his back and he was in tears."
Borisade said when she asked the officer who had taken her son into custody why he was in handcuffs, she was told, "He was being disrespectful." She said the officer wouldn't explain what her son did.
"I said, 'Are you serious?' and he said there is a sign posted on the property that states children and adults must remain together at all times."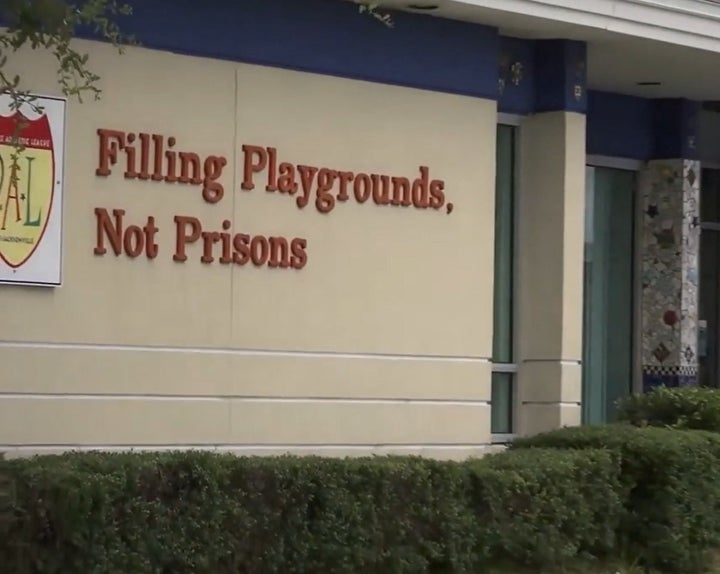 Fatayi's basketball coach, Lo Miller, told HuffPost he asked the officer what was going on. He said the deputy told him Fatayi had been bouncing a ball on the basketball court after the game, refused repeated requests to stop and ran when confronted.
Borisade said when she questioned her son about the incident, he told her he did not hear anyone tell him to stop dribbling the ball. He said the only thing he heard was someone yell, "I know you hear me, boy."
"He said he looked and when he saw this big man coming at him he got scared and ran," the mother said. "He told me he was running to find me, but he didn't make it. He said the man grabbed him by the arm, pushed him up against a wall and said, 'Now you're going to see what it feels like to be arrested.'"
Shortly after speaking with Miller, the officer released Fatayi into his mother's custody.
Miller said he can't understand why the officer thought it necessary to put the child in handcuffs.
"He went way overboard, and there is no excuse for that," the coach said of the deputy. "Fatayi is a good kid. He's well mannered ― always saying, 'Yes, sir, and no, sir' ― and is an A and B honor roll student."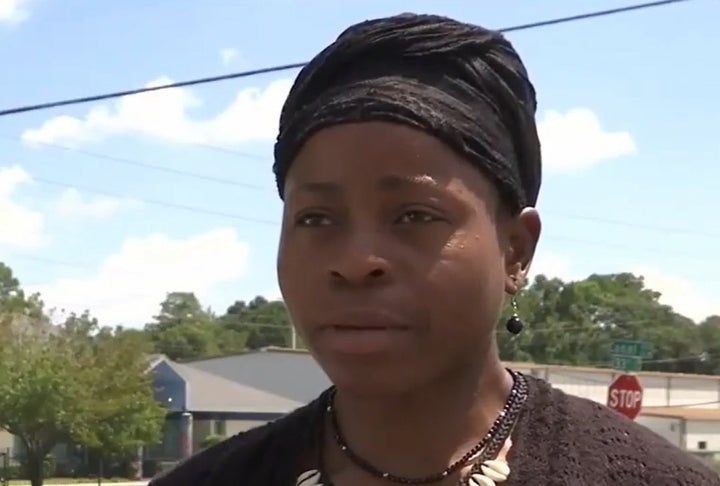 According to Borisade, another officer approached her son as they were leaving and expressed sympathy over the incident.
"He came up and said, 'I just want you to know I love you,'" she said. "I looked on in disgust because he had done nothing and allowed it to happen."
The JaxPAL website states the organization: "Enriches the lives of children by creating positive relationships between law enforcement officers and the youth."
"They are supposed to be focused on mentoring children," Borisade said. "This could've been a teaching opportunity. Instead, they terrorized my son."
Lt. Lakesha Burton, executive director of the Police Athletic League in Jacksonville, said in a statement to HuffPost on Friday, "We are aware of the incident. An administrative review is being conducted. We cannot release any further information until that review has been completed."
On Tuesday, Borisade filed a complaint with the Jacksonville Sheriff's Office. In it, she wrote: The officer "felt that it was better to remove my 11-year-old son in handcuffs to be taken where ever without my knowledge, rather than to sit down with the both of us and discuss my son's behavior like an officer in a mentoring PAL facility is expected to do."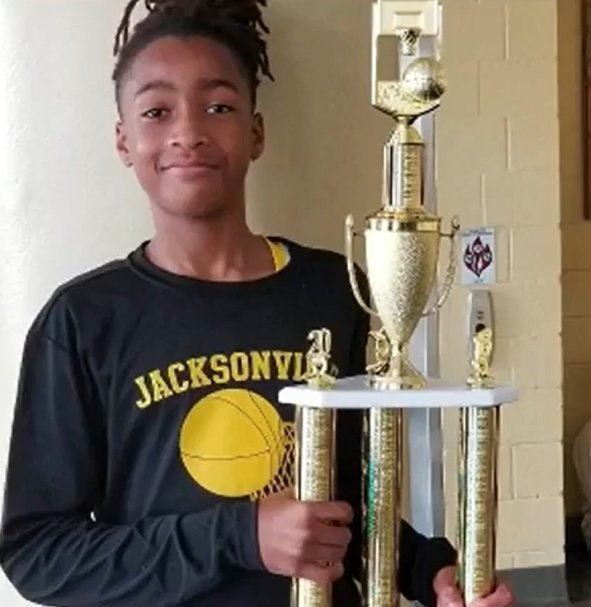 Borisade said she has yet to receive a response from authorities.
Christian Hancock, a spokesperson for the sheriff's office, told HuffPost the complaint has been received and is under review.
"As such, we are not at liberty to discuss active investigations," Hancock said in an email. "Once the investigation is complete, all applicable information would be available as a public record."
According to Borisade, the incident damaged her family's view of law enforcement.
"My son doesn't want to go back there now," she said. "We don't trust officers. This should never have occurred ― and this needs to be clear – it occurred at a place that is supposed to be focused on law enforcement officers mentoring children."
This article has been updated with comment from JaxPAL.