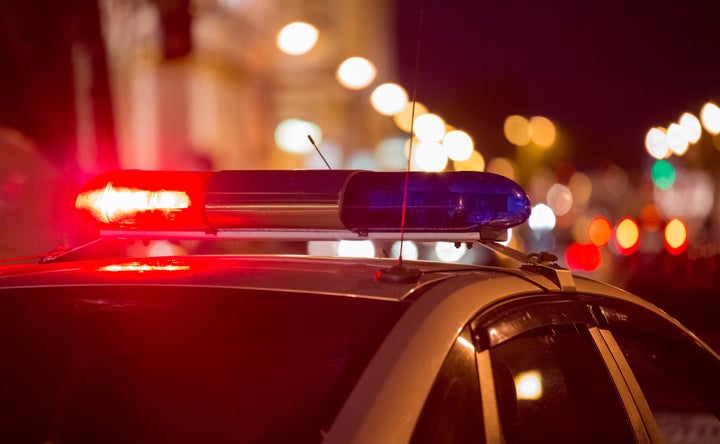 A 24-year-old African-American woman has filed a federal lawsuit against authorities in Missouri, accusing them of probing her vagina in search of drugs during an unconstitutional search in public.
Attorney Jeremy Hollingshead filed the suit on behalf of his client, Kayla Robinson, last week in U.S. District Court. The suit names the City of St. Louis and four members of the St. Louis Metropolitan Police Department as defendants.
"This is one of most corrupt police departments you'll find anywhere," Hollingshead told The Huffington Post. "They're ungodly corrupt."
According to a copy of the suit obtained by HuffPost, Robinson was a passenger in a vehicle driven by the father of her children, Ronnell Jenkins, when officers stopped Jenkins on Oct. 19, 2012, for allegedly attempting to avoid a police checkpoint.
The officers ordered the occupants out of the vehicle, at which point Robinson allegedly turned over a small bag of marijuana to them. Upon searching Jenkins' vehicle, Officer Angela Hawkins claimed to witness Robinson "put something in her pants." Robinson was placed in handcuffs and walked to a nearby parking lot, the complaint says.
Hawkins then allegedly made "vulgar and degrading comments," referring to Robinson as a "crackhead" and a "bitch" and telling her she was "going to have her children taken away."
Next, Hawkins decided to do a manual body cavity search while still in the parking lot, according to the complaint.
Robinson alleges that a male officer, upon parking his patrol unit behind her, handed Hawkins a pair of rubber gloves.
"Hawkins put the gloves on, turned [Robinson] around so as to face the male officer, and began unbuttoning [her] pants. At this time, [Robinson] was crying hysterically and begging... Hawkins to take her to jail and search her there," the complaint states. Hawkins allegedly "forced [Robinson] to bend over and placed her fingers inside [Robinson's] vagina" without consent, ostensibly in a search for drugs.
The lawsuit states that no drugs were found during the search, but the alleged verbal and physical abuse continued.
Robinson claims she was placed in the back of a patrol car and that Hawkins and another officer, identified in court documents as Kelli Swinton, attempted to pressure Robinson to confess to "having dope." She said the officers told her that if she confessed, she would go free and Jenkins would be arrested, according to the complaint.
The complaint claims that Robinson insisted she did not have any drugs in her possession. She was then transported to the police department, where Swinton allegedly attempted to coerce her into writing a statement indicating that the drugs belonged to Jenkins.
Instead, the lawsuit alleges, Robinson provided Swinton with a written statement that described the body cavity search she was subjected to. Swinton then allegedly denied Robinson's requests for an attorney and continued to verbally abuse her.
Robinson was later taken to the St. Louis Justice Center, where she was incarcerated for possession of marijuana and crack cocaine. She was released after approximately eight hours behind bars.
According to Hollingshead, Robinson was never officially charged with a crime.
"The circuit attorney declined to pursue the case, most likely due to the outrageous police conduct and a complete lack of any evidence of wrongdoing other than possession of a minor amount of marijuana," the attorney said.
Robinson's suit states that she submitted a formal complaint about Hawkins to the St. Louis Metropolitan Police Department's Internal Affairs Department. She claims she was not informed of the outcome of the investigation until Oct. 12, 2015, when she sought to have her arrest record expunged. It was then, Robinson claims, that she discovered the allegations against Hawkins had been sustained. However, she claims she was not told what, if any, disciplinary action was taken against Hawkins.
The suit names Hawkins, Swinton, Lt. Col. Lawrence O'Toole, Chief Samuel Dotson III and the city as defendants. It seeks an unspecified amount for legal fees and damages.
Brent Dulle, the attorney for the defendants, did not respond Wednesday to a request for comment from HuffPost.
Speaking with The Riverfront Times on Tuesday, a St. Louis Metropolitan Police Department spokeswoman said the department does not comment on ongoing litigation. She also reportedly said Hawkins' disciplinary records are closed to the public.
The news site Opposing Views notes that Hawkins has received three awards from the city since 2007, including the Meritorious Service Citation and the Missouri Medal of Valor.
Hollingshead provided HuffPost with a statement from Robinson, who is now employed as a waitress. In her statement, Robinson said she is no longer comfortable around police officers.
"After my encounter with the St. Louis Metropolitan Police, I will forever take an extra deep breath when I pass a police officer," she wrote.
Her 2012 arrest also prompted her to rethink her career path.
"I was taking courses in pursuit of a criminal justice degree with the hopes of one day possibly becoming a police officer," she wrote. "Because of my treatment by the police, I immediately realized that I could not work for a team that treats people differently because of their race. Instead of becoming a police officer, I have now decided to pursue a career in teaching where I am hopeful that I can instill the value of diversity in children, many of which have lost all faith in our broken system."
Calling all HuffPost superfans!
Sign up for membership to become a founding member and help shape HuffPost's next chapter
BEFORE YOU GO
PHOTO GALLERY
The Huffington Post's Jail Deaths Project