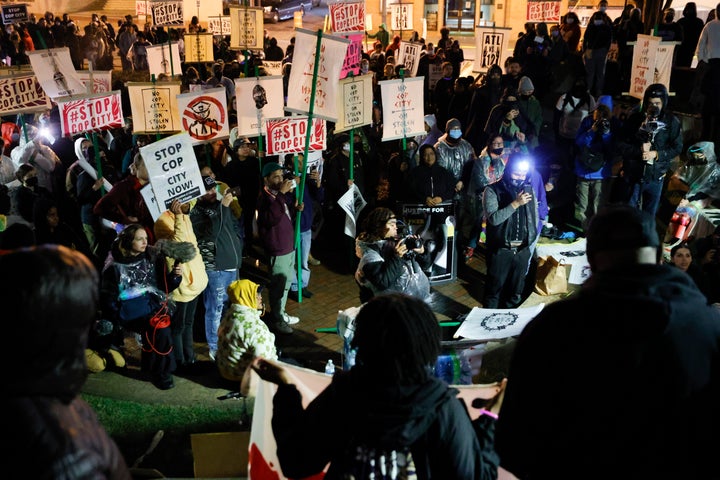 The Atlanta City Council pushed forward legislation early Tuesday that would help fund a controversial public safety training facility.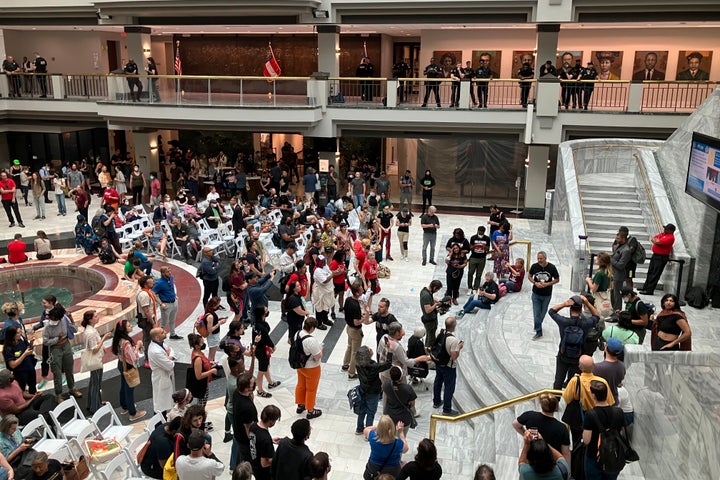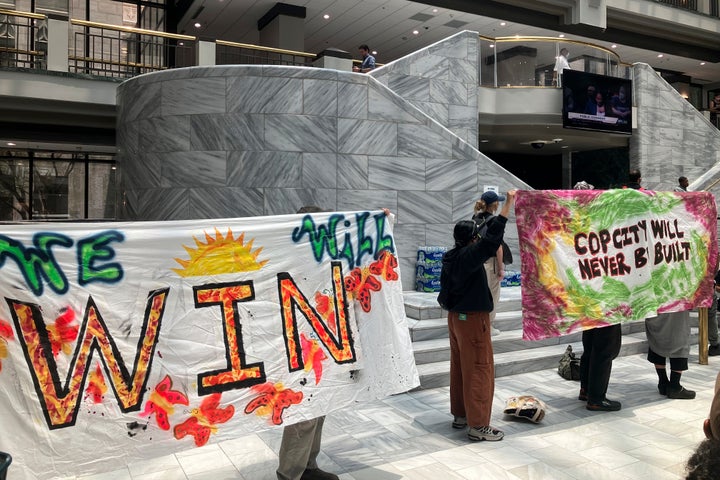 Following the vote, protesters chanted "Cop City will never be built," according to videos posted on Twitter by reporters.
The Atlanta Public Safety Training Center would boast at least 85 acres of land in the South River Forest, an area with a complex history that includes at least one plantation, a prison farm, and the violent removal of Indigenous people. The city said the Atlanta Police Foundation will raise two-thirds of the total cost, about $60 million, to build the facility through "philanthropic and corporate donations." But, the remaining amount is set to come from taxpayers.
However, the Atlanta Community Press Collective found that the amount taxpayers may end up paying is more than double the original allocation of $31 million of taxpayer money due to a provision known as a "leaseback agreement." The agreement would require the city of Atlanta to pay the Atlanta Police Foundation $1.2 million annually to use the training facility, which would end up adding $36 million to the cost throughout the 30-year lease, The Atlanta Journal-Constitution reported.
A spokesperson for Mayor Andre Dickens' office told the AJC that the lease payments are "budget neutral." She said the money will come from funds already allocated toward training police officers and firefighters.
While Cop City may not be the largest training facility in the U.S., organizers have told HuffPost that they fear the plans may expand beyond 85 acres for the entire 381-acre lease. As it stands, the remainder of the area is set to be used for "greenspace."
The movement to Stop Cop City from being built is made up of people from different backgrounds and interests — including Black people, Indigenous individuals, abolitionists, environmentalists and more. While some in the movement are residents, others have come from elsewhere to support the cause. People are supporting the movement in various locations and in many different ways — forest defenders have lived in the forest to protect the land, others are organizing protests, and some are sharing information in person and online.
During the hours of public comment, Sara McClintock, an Emory University religion professor, called on council members to vote against the legislation.
"We don't want it because it doesn't contribute to life," McClintock said, according to The Associated Press. "It's not an institution of peace. It's not a way forward for our city that we love."
But the movement has also seen pushback and, in some cases, violence from law enforcement and city officials.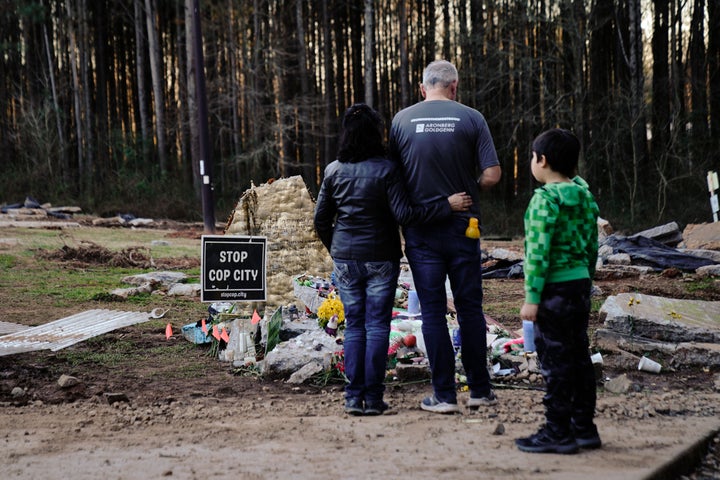 And at least 40 people have been charged with domestic terrorism, even some who attended a music festival in the forest. Three people were charged with felonies after being accused of putting flyers on mailboxes naming one of the officers that fatally shot Tortuguita.
Recently, three board members of an organization that helped to bail out activists were arrested and charged with money laundering and charity fraud.
"Most protest crimes are misdemeanors or ordinance violations, like a traffic ticket," attorney Lyra Foster previously told HuffPost. "People need to understand the actions of protesters haven't changed; the crimes they're charged with have. This isn't an escalation in protest, it's a crackdown on those same First Amendment protected protests as before."
Some elected officials, including Georgia Attorney General Chris Carr, have been adamant about quelling the movement.
"As we have said before, we will not rest until we have held accountable every person who has funded, organized, or participated in this violence and intimidation," Carr tweeted Wednesday.
Others, such as Democratic Sens. Jon Ossoff and Raphael Warnock of Georgia, have previously advised opponents of the project to protest peacefully and share their thoughts with the City Council. On Sunday, the two, along with Rep. Jamaal Bowman (D-N.Y.), put out statements questioning recent arrests and state and local officials' responses.
Hours of public comment, numerous peaceful protests and other attempts to spread the word have not yet received a satisfactory response and have even been met with dozens of arrests.
Organizers have called out the relentless pushback from lawmakers and law enforcement as political persecution.
Hannah Riley, a writer and organizer, previously told HuffPost that the movement persists.
"Despite the increased intimidation and harassment and suppression, the movement is emboldened. It is not going anywhere," Riley said. "People see this for what it is. They see that it is an attempt to squash people's First Amendment rights to free speech and to dissent from terrible things like this."
Popular in the Community