Turns out the boys in blue can fix bikes, too.
At least one of them anyway. A bystander in Shelton, Connecticut, snapped a photo of an officer from the Ansonia Police Department fixing a boy's bike. It proceeded to go viral:
"I said, 'Hey, are you guys fighting?' They said, 'No we're friends,'" Castillo said. "Then I saw one of the bikes was broken, and the kid said, 'My bike is broken,' so I just got down and fixed it."
The 27-year-old officer doesn't have a Facebook account and wasn't aware someone had taken a picture of the encounter until it went viral.
He added he didn't expect it would generate so much attention, but he's glad it did.
"It feels great, it really does," Castillo told WTNH. "There's so much negativity in police work everywhere. Just to get this one thing -- it's so small, I was just helping a kid out -- but it's big to everyone else, and I think this shows a positive outlook on police work."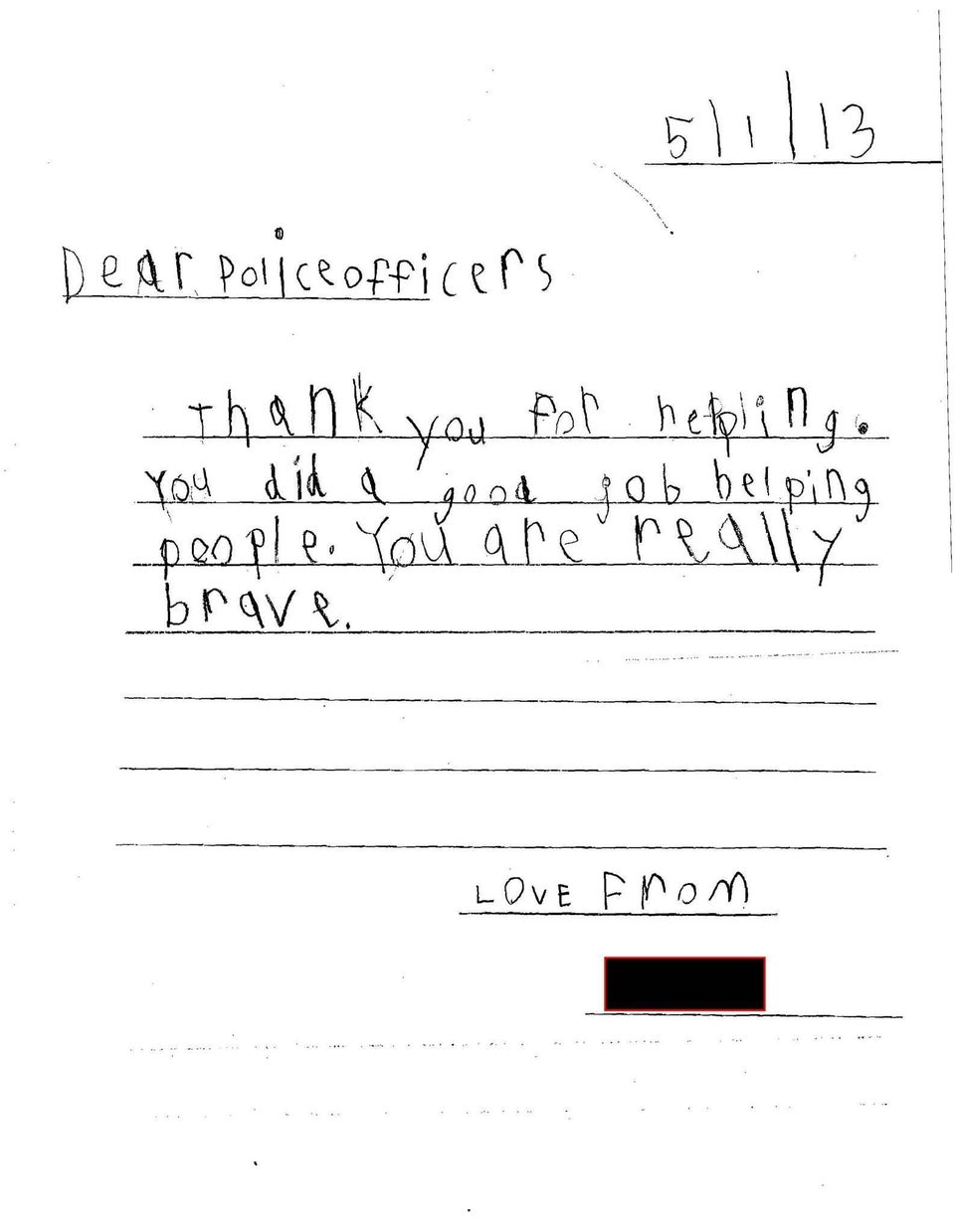 The Most Heartwarming Thank You Notes To The Police
Related