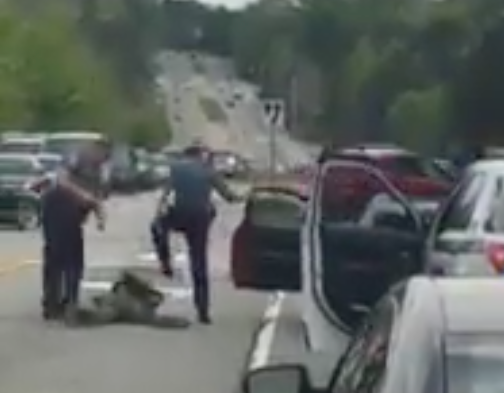 For the second time this week, bystander video appears to show a white police officer stomping on a handcuffed black suspect's head during an arrest.
Video shot in Georgia on Wednesday shows a Gwinnett County officer running toward a man lying handcuffed in an intersection. The officer, who is white, then appears to stomp on the black suspect's head.
The Gwinnett County Police Department announced Thursday that the officer, three-year police veteran Robert McDonald, has been fired.
The video, shared on Facebook by Black Lives Matter of Greater Atlanta, shows a second officer pull the man out of his car and roll him onto his stomach. The officer handcuffs the suspect and appears to take a step back, leaving the man lying face-down on the pavement. That's when McDonald runs into the picture.
"The cell phone video is very disturbing and it speaks for itself," the police department said in an earlier statement.
Hollins was approached by reporters outside the county jail, where he was released on $7,500 bail. Video of his release shows him appearing to have injuries to his lip and nose that match a police mugshot showing his face bloodied.
"I wish this never happened to me," Hollins told reporters in the company of his attorneys.
Hollins faces charges that include obstruction of a law enforcement officer, possession of less than an ounce of marijuana, failure to signal, having a broken brake light, operating with a suspended, canceled or revoked registration, and driving with a suspended or revoked license, according to jail records.
Defense attorney Justin Miller called McDonald's firing "a good start."
"We're going to allow the Gwinnett County Police Department do their investigation and when we find out more, we'll tell you more, but right now we want to get him to the hospital and get him checked out," Miller said.
Police stopped Hollins' vehicle because it didn't have a license plate and changed lanes several times without using turn signals, according to a police report obtained by WXIA-TV.
The officer wrote in the report that Hollins was acting strangely and his vehicle smelled of marijuana. The officer said he recognized Hollins from a car stop and arrest last year for possessing marijuana and a loaded gun, and called for backup. He said Hollins yelled at him when asked who owned the vehicle, and refused to get out.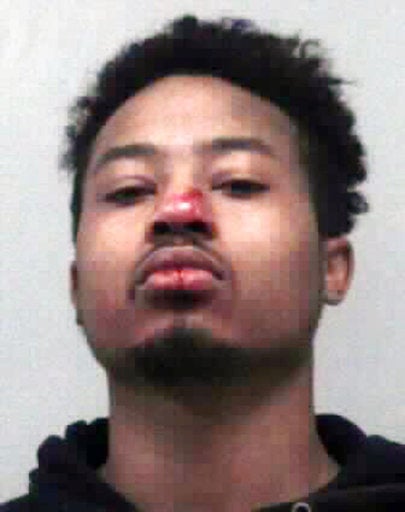 The video appears to show Officer Zachary Rosen, who is white, running up and stomping on a handcuffed black man's head as another officer holds the suspect.
Two weeks earlier, a grand jury declined to indict Rosen in a deadly shooting of a black suspect last year.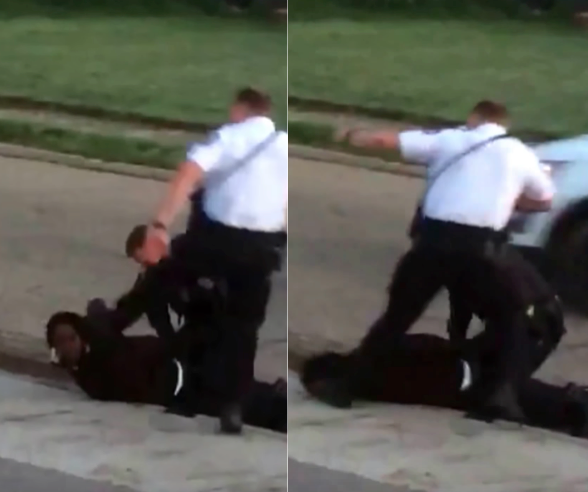 Popular in the Community