When push comes to shove, Gil Benitez is happy to do more pushing.
On Thursday night, the police officer in Fort Myers, Florida, pushed a man stranded in an electric wheelchair all the way home. Benitez had found Michael Arnold stuck in the middle of the street during a fierce rain and lightning storm.
A camera mounted in Benitez's squad car captured the incident on video, showing the officer step into the pouring rain and approach Arnold to offer his assistance. Shortly thereafter, he wheels Arnold around, then pushes him out of frame as lightning flashes in the background. WFTV reports Benitez helped dry the man off, then waited at home with Arnold until his family arrived.
He did acknowledge, however, the strength of the storm he stepped into, saying "It was raining so hard, I couldn't even see the stop sign."
WATCH the officer's interview with NBC-2, above.
Related
Before You Go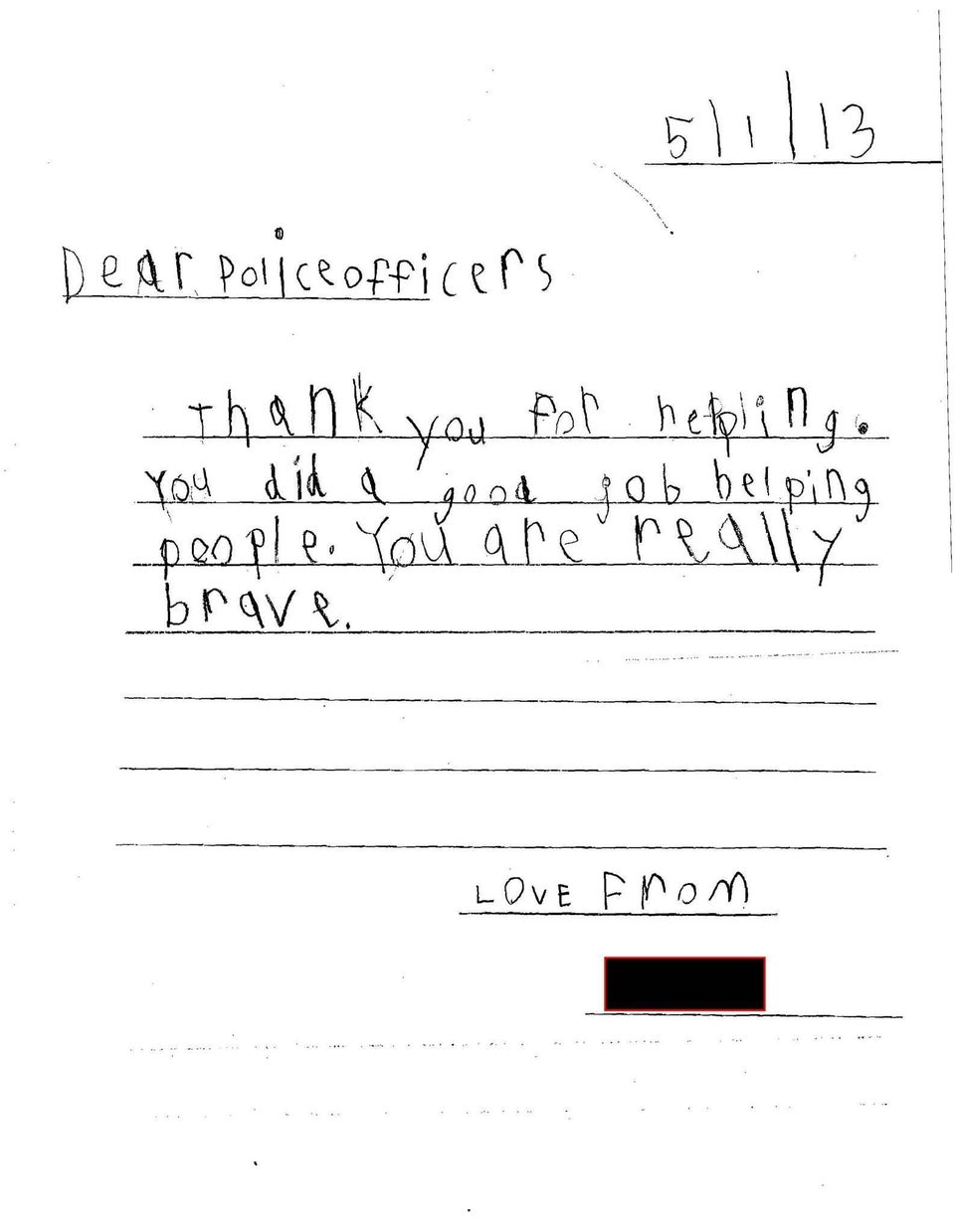 The Most Heartwarming Thank You Notes To The Police
Popular in the Community