Twenty years ago, one New York cop made a heroic rescue that saved a girl's life. Next week, he'll reunite with that girl for another emotional event, but, this time, it will be under much happier circumstances.
Back in December 1993, then-Sergeant Joseph Barca of Yonkers answered a call from a panicked father whose 2-month-old baby girl, Shammah Hammideh, had stopped breathing, according to the Journal News. Barca arrived on the scene and was able to revive the child. Since the incident, the hero has been regarded as a member of the Hammideh family, and, next week, he'll be on hand to see now-20-year-old Shammah get married.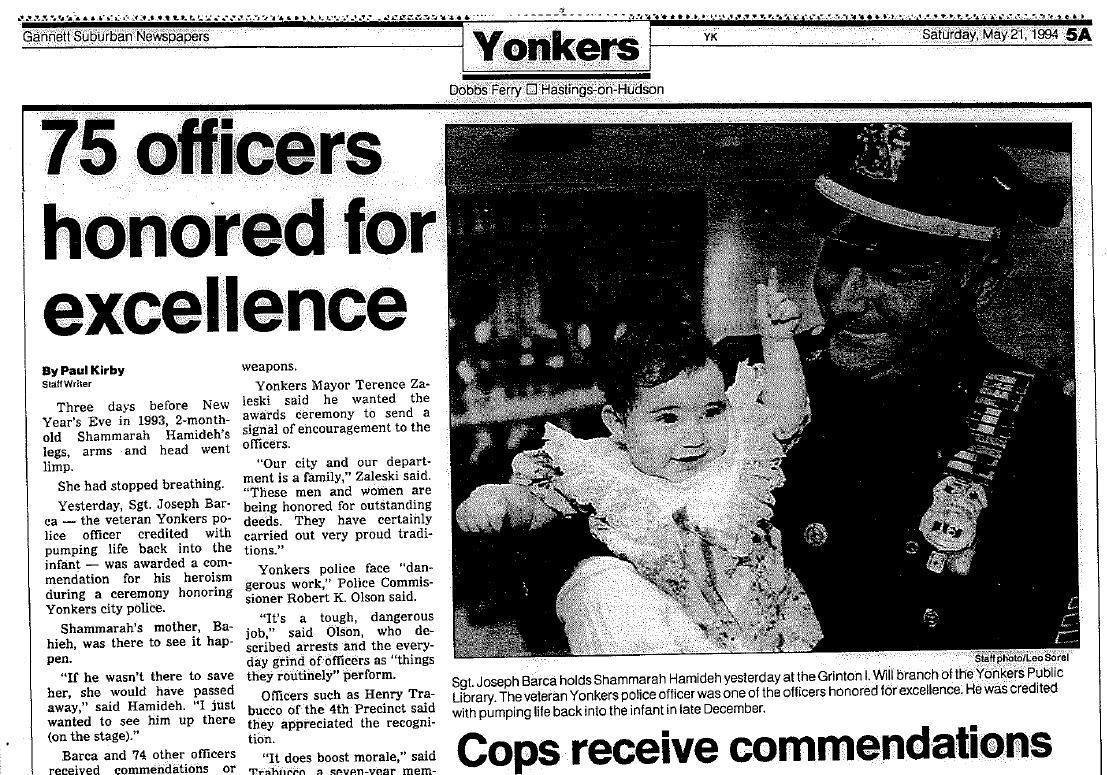 The cop and his wife, Helen, will be flying out to Chicago to see Hammideh, a nursing school graduate, tie the knot with Mohammed Salah, a truck driver on Aug. 17.
The wedding will be a rare chance for the families to see each other in person. They have been living about 400 miles apart, since the Hammidehs moved to Buffalo, New York, in 2003. The distance, however, hasn't prevented them from keeping in touch.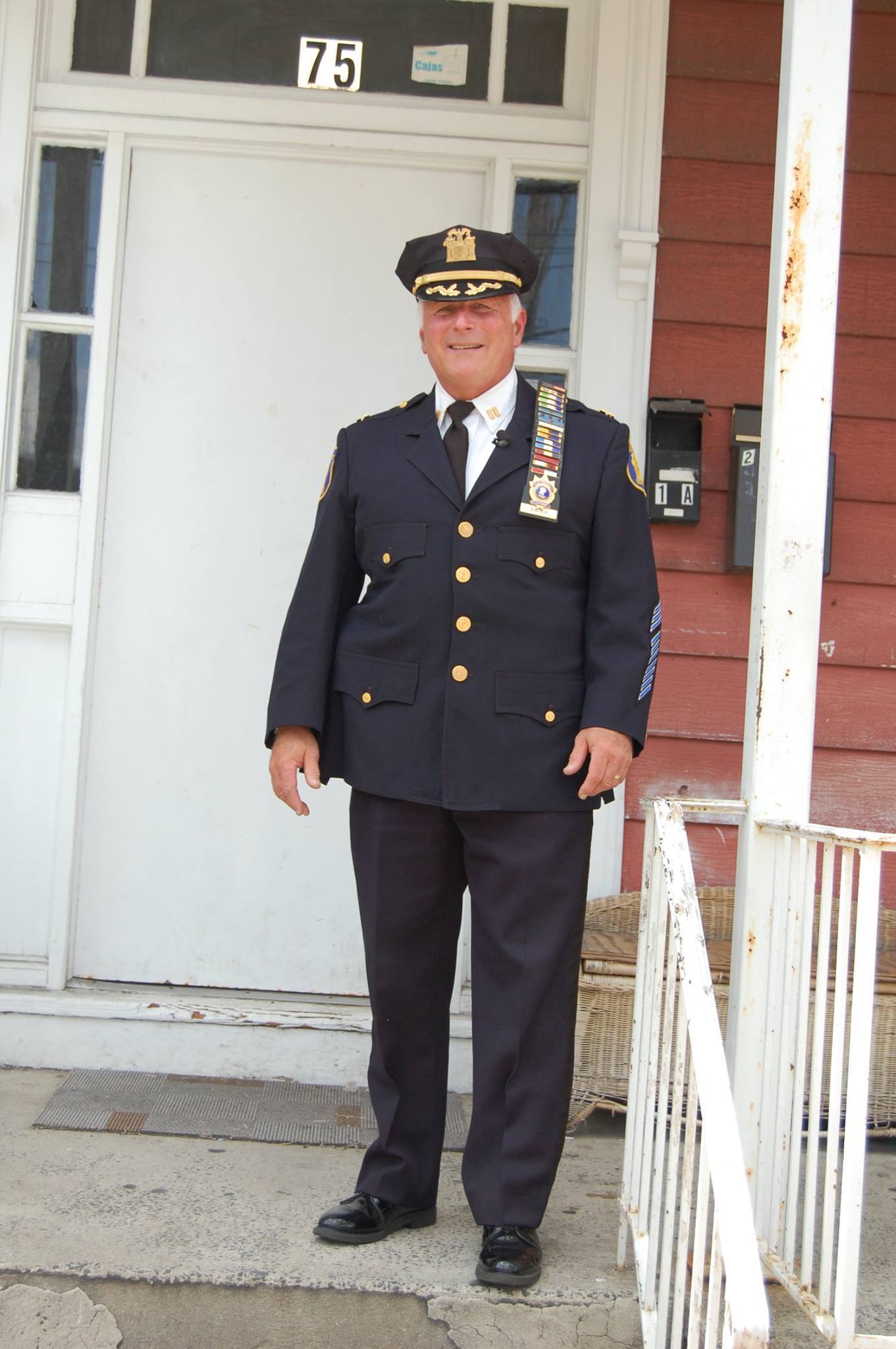 Though the rescue occurred two decades ago, it is still fresh in the now captain's mind. His first few attempts at resuscitating the baby were unsuccessful, the Journal News reported. After he flipped her over and hit her back a few times, a wad of mucous flew out of her mouth. Barca then breathed a few more times into the child, and she began breathing on her own before they reached the hospital.
The policeman says the Hammidehs never fail to give their thanks to the man who saved their daughter's life.
"Anytime you have an impact like this on a family, saving a family member, especially an infant, that's always going to leave an impact," Barca told ABC News. "But the gratitude of this family, it's always there."
REAL LIFE. REAL NEWS. REAL VOICES.
Help us tell more of the stories that matter from voices that too often remain unheard.
BEFORE YOU GO
PHOTO GALLERY
Teen With Cancer Rides To Prom In Police car