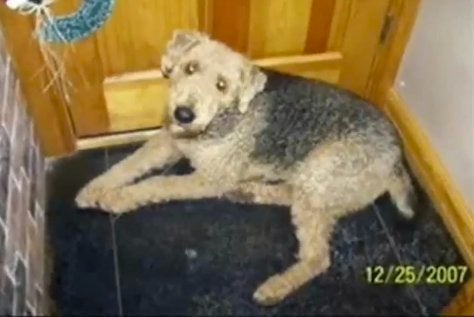 Last week, Austin, Texas, Police Chief Art Acevedo publicly apologized to Michael Paxton over the death of his dog Cisco. Paxton was playing fetch with the Australian cattle dog in his backyard when a police officer pulled into the driveway in response to a 911 call. The officer had the wrong house. When Paxton left the yard to get something from his truck, he said the officer confronted him. Cisco ran around from the back, toward the officer. The officer simultaneously ordered Paxton to put his hands in the air and to restrain his dog. The officer then shot the dog.
Cisco's death made national news. Paxton's Facebook page detailing the killing and calling for a reprimand of the officer, has generated more than 100,000 "likes." But Paxton isn't the first dog owner whose pet has been shot to death by police. A search of news articles from the past year shows more than 100 separate incidents.
There are no national records of dogs shot by cops. There isn't even good national data on the number of people shot by police. As a result, there's no way to tell if pet killings by police are increasing in frequency. The increased attention may be due to awareness or to news outlets more likely to report them. Pet owners also can publicize the incidents through social media. And with public surveillance, cell phone cameras, and security cameras, there is more likely to be video of a shooting. Sites that include "Dogs That Cops Killed" and the Facebook group "Dogs Shot by Police" track new incidents and allow grieving owners to share stories. The activism site Change.org also now includes calls for action in similar cases, with petitions like "Justice for Big Boy," and "Justice for Bud."
When police officers shoot dogs, departments usually deem the shooting justified if the officer felt threatened by the animal. But an officer's perception doesn't always mean the animal actually was a threat. In recent years, police officers have shot and killed chihuahuas, miniature dachshunds, Wheaton terriers, and Jack Russell terriers. Last month, a California police officer shot and killed a boxer puppy and pregnant chihuahua, claiming the boxer had threatened him. The chihuahua, he said, got caught in the crossfire. When a San Bernardino, Calif., woman called police to report a burglary in progress behind her house last month, they responded, jumped her fence to confront the burglars, then shot her dalmatian mix, Julio. He survived. Police officers have also recently shot dogs that were chained, tied, or leashed -- obviously posing no real threat to officers who killed them.
Given how often police officers encounter pets, one would think training for handling dogs would be common. An officer untrained in recognizing a dog's body language, for example, could easily mistake a bounding dog from a charging one, a nervous dog from an angry one, or an aggressive dog from one that's merely territorial. Groups like the Humane Society and the American Society for the Prevention of Cruelty to Animals offer free training to police departments, but both organizations said few departments take them up on the offer. New York, Los Angeles, Chicago and Seattle are among departments that don't provide regular training to officers on how to respond to dogs.
Contrast that to the U.S. Postal Service, another government organization whose employees regularly come into contact with pets. A Postal Service spokesman said in a 2009 interview that serious dog attacks on mail carriers are extremely rare. That's likely because postal workers are annually shown a two-hour video and given further training on "how to distract dogs with toys, subdue them with voice commands, or, at worst, incapacitate them with Mace."
In drug raids, killing any dog in the house has become almost perfunctory. In this video of a 2008 drug raid in Columbia, Mo., you can see police kill two dogs, including one as it retreats. Despite police assurance that the dogs were menacing, the video depicts the officers discussing who will kill the dogs before they even arrive at the house. During a raid in Durham, N.C., last year, police shot and killed a black Lab they claimed "appeared to growl and make aggressive moves." But in video of the raid taken by a local news station, the dog appears to make no such gestures.
Many criminals -- particularly drug dealers -- protect themselves with aggressive dogs trained to attack intruders. But shooting the animals as a matter of procedure is also dangerous. During a 2008 raid in Lima, Ohio, one officer heard his fellow officer shooting dogs in the home and mistook the shots for hostile gunfire. Thinking he was under attack, he opened fire at shadows coming from an upstairs bedroom. In that room, 24-year-old Tarika Wilson was on her knees, as she had been instructed, with one hand in the air and her other arm holding her year-old son. Wilson was killed, and the boy lost a hand. During a 2007 raid in Stockton, Calif., a police officer inadvertently wounded Kari Bailey, 23, and her 5-year-old daughter Hailey while trying to kill the family dog. (The police had shown up at the wrong address.) Last month, one officer firing at pit bulls in Minneapolis accidentally shot a fellow cop.
Below, HuffPost has assembled a slideshow of cop-shoots-dog incidents from the last several years, as well as the results of our efforts to see if the police departments involved provide training in the handling of dogs.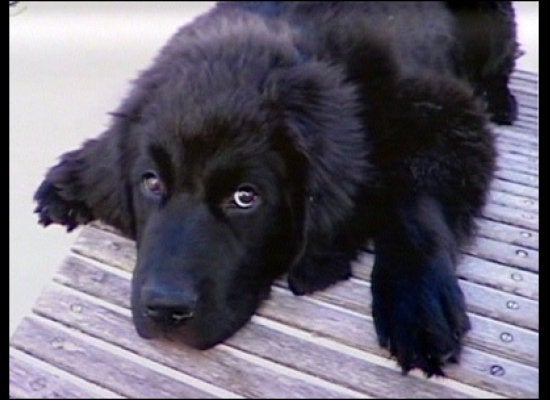 Popular in the Community