A police officer in Whitehall, Ohio, accidentally shot and wounded a 4-year-old girl Friday while attempting to shoot her family's dog instead.
Columbus, Ohio, police Officer Jonathan Thomas was investigating a hit-and-run in Whitehall on Friday when a woman came up to him asking for help, according to The Columbus Dispatch.
The woman told Thomas that her sister -- later identified as Andrea Ellis -- had cut herself and needed medical attention.
When Thomas arrived at the doorway of the residence, one of the family dogs ran at him, according to Columbus police spokeswoman Denise Alex-Bouzounis. Thomas pulled out his gun and fired, inadvertently hitting the young girl in the leg. The 4-year-old, who is reportedly Ellis' daughter, is in stable condition and expected to make a full recovery.
Gary Parsley, who said he was the hit-and-run victim Thomas was speaking with shortly before the shooting, told WBNS that the officer had other options besides firing at the dog.
"[Thomas] was a big guy and they have Tasers and clubs and stuff," Parsley said. "I don't know why you would raise a gun. I really don't agree with him just pulling his gun out and trying to shoot the dog."
Authorities questioned Thomas after the shooting, WBNS reports. It's unclear if he will be disciplined.
The Columbus Police Department did not immediately respond to a request for comment.
Before You Go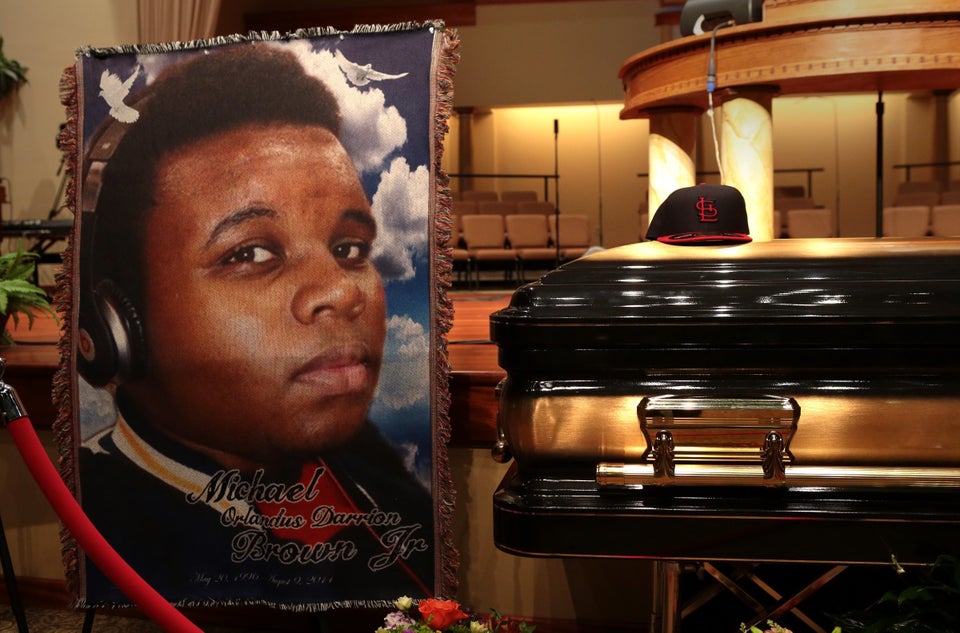 2014 Police Killings
Popular in the Community