Seven-year-old Bryce Schottel has been battling lymphatic cancer since February. The boy hasn't been able to go to school since his diagnosis, and is constantly shuttling to the hospital for chemotherapy and medical procedures. He has a tumor in his stomach that is so large his dad says he looks like a "50-year-old with a beer belly."
When Senior Cpl. Damon Cole of the Dallas Police Department learned about Bryce's story on social media, he wanted to do something to help the boy and his family. Then it came to him: This, he thought, was a job for Superman.
Cole is a member of Heroes, Cops and Kids, a volunteer group of police officers in Dallas, Texas, who dress as superheroes to cheer up children at charity events and other functions.
Cole saw on Facebook that Bryce was a huge fan of Superman, which was perfect since he already had the right costume and the right car (Cole's Dodge Charger is reportedly customized with Superman's insignia).
"When I saw Bryce's story and saw that he is a big Superman fan it broke my heart," Cole told TODAY.com. "I immediately thought of my own 7-year-old daughter and how hard it would be to go through something like that."

Cole contacted the Schottel family to see if he could pay Bryce a visit. They gave the OK.
The only problem was, Bryce doesn't live in Dallas. He doesn't even live in Texas. The boy lives in Smithton, Illinois -- an 11-hour drive away.
Such distance was no match for Superman's will of steel.
"If I can make that little kid's day, I don't care if I have to drive to New York or Maine or Seattle," Cole told TODAY.com. "Why not do it? I'm not rich, I'm not famous, but kids light up when they see me in the car and the costume."
According to The Dallas Morning News, Cole arrived at the Schottels' door in full Superman garb last month. He showed Bryce his car, showered him with gifts and spent the day playing video games and Matchbox cars. At one point, the officer reportedly changed into an Iron Man costume, and attended a fundraiser for Bryce.
"All Bryce kept saying was 'Wow,'" the boy's dad, Brian, told the news outlet.
Cole reportedly used three days of his vacation time and his own money to visit the Schottels, but the officer said it was more than worth it.
Bryce's family said they were blown away by the police officer's generous gesture. The Schottels are now in regular contact with Cole, who has vowed to visit Bryce again very soon.
"You don't see it every day -- people like Damon who will take time away from their family to help a sick kid," Brian Schottel told the Morning News. "Even if it's just to hear that 'wow.' If the world had more people like that, we might be in a better place."
Related
Before You Go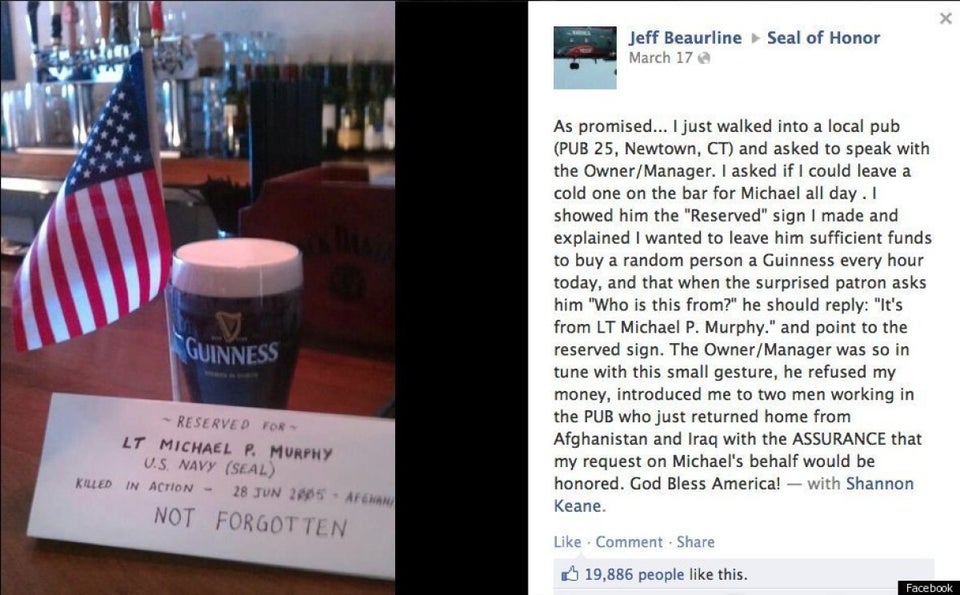 Random Acts Of Kindness