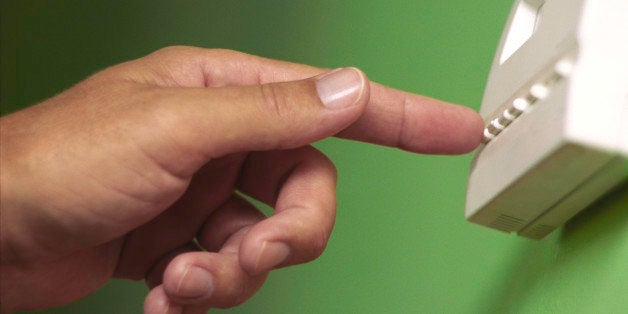 For people with chronic obstructive pulmonary disease, higher temps may be the enemy, according to a small new study.
The study included 84 former smokers who all had moderate to severe COPD. Researchers from Johns Hopkins University observed them for three-week periods, three months apart from each other.
Every day during these periods, participants would report their COPD symptoms (including breathlessness, coughing and sputum production), lung functioning and the need for rescue medications.
The researchers also looked at the temperatures the participants were exposed to, including time spent outdoors during the first and last day of Baltimore's "warm season" (where the study took place), which was defined as when the temperatures were higher than 90 degrees Fahrenheit.
Researchers found that exposure to warmer indoor temperatures was associated with increased use of rescue medications, symptoms, and lung function decline among people with COPD. And even though most of the study participants spent the majority of time indoors, exposure to increases in outdoor temperatures was associated with increased symptoms.
The study was presented at the 2014 American Thoracic Society International Conference; because it has yet to be published in a peer-reviewed journal, the findings should be considered preliminary.
Heat may not be the only thing that can worsen COPD -- the Mayo Clinic reported that cold air can also make bronchitis and emphysema worse because it restricts airflow through the lungs.