"Making environmental sense, makes economic sense." — Morton Kabell, Copenhagen's Mayor of Technical and Environmental Affairs
Copenhagen's rapid energy transition creates new jobs, new economic activity, and new businesses.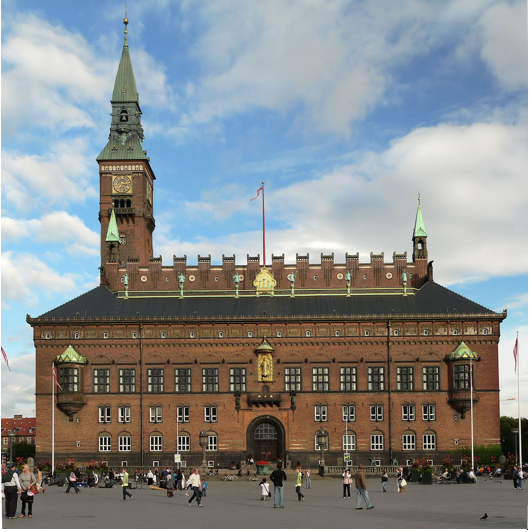 Copenhagen, Denmark— By focusing on reducing carbon emissions and becoming more sustainable, can cities enhance their citizens' health, well-being, and comfort, while improving their economies?
One need not knock on too many doors in Copenhagen's Town Hall to find city officials who find this proposition self-evident. They point toward a mounting body of evidence indicating that the same policies that protect the climate also improve the capital city's economy and global competitiveness.
Unpretentious in blue jeans and close-cropped blond beard, Morten Kabell, Copenhagen's Mayor of Technical and Environmental Affairs, clearly enjoys explaining the rapid progress Copenhagen is making toward becoming the world's first carbon-neutral city by 2025.
Copenhagen has already won many other laurels. It was selected European Green Capital in 2014 by the European Commission and "Greenest Major City in Europe" by Siemens' Green Index.
CNN named it "World's Healthiest City" in 2014 and the Boyd Copen Smart City Index ranked it smartest city in Europe for 2012 and 2013.
Copenhagen also won the C40 City Climate Leadership Award in 2013 and was lauded as the most livable city in 2013 and 2014 by Monocle.
Mayor Kabell obligingly explained some of the factors that are enabling Copenhagen to lead other front-running cities on its way to becoming carbon-neutral. For the record, "carbon-neutral" doesn't mean producing no carbon dioxide emissions.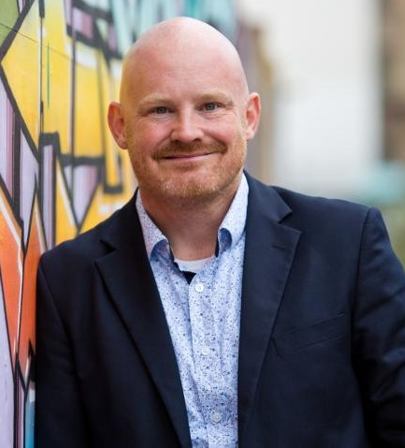 Rather it indicates that any carbon produced is offset by an activity elsewhere that results in a removal of an equivalent amount of carbon from the atmosphere, for example by replacing power from a coal-fired plant with power cleanly produced by a wind turbine. Thus carbon-neutrality really means, "no net carbon production."
In Copenhagen's case, after the city shrinks its carbon emissions by 37 percent, the remaining 63 percent reduction is to come through the purchase of carbon offsets.
While offsets will, in principle, result in zero net carbon emissions, their use nonetheless means that local effects of the residual carbon emissions, such as the associated airborne emissions from traffic, will still be felt in Copenhagen. It will, however, undoubtedly be a lot cheaper and easier for Copenhagen to reach carbon neutrality than to entirely eliminate all carbon emissions.
Once Copenhagen has become carbon-neutral, the city plans to become totally fossil-fuel free by 2050. Studies on how to become completely free of coal, oil, and gas are now being done, and specific plans are to be released by 2018.
What Hath Copenhagen Wrought?
Copenhagen has already reduced its carbon emissions by more than 40 percent since 1990 while its surging population has grown by 50 percent. By comparison, California, the state with the most progressive energy and climate policies in the U.S., is hoping to reach that 40 percent reduction milestone by 2030.
Copenhagen itself is home to nearly 600,000 people while the greater Copenhagen metropolitan area has two million people.
As Copenhagen's population has risen between 2005 and 2014, its economy has grown by 18 percent while, by contrast, its per capita CO2 production has fallen 31 percent, due to the city's climate protection efforts, says Jørgen Abildgaard, the city's Executive Climate Director.
The city's climate gains are not only holding in spite of its growing economy and population, but the city's residents are producing proportionately less carbon than Danes elsewhere in the country. Whereas 40 percent of Denmark's population lives in the greater Copenhagen area, the city only emits 30 percent of the nation's carbon emissions. Carbon emissions have fallen to 2.5 tonnes per person.
To achieve these results, Copenhagen has been taking decisive steps to increase energy efficiency as it boosts renewable energy production and encourages residents to use low-carbon transport. The city government has also served as a role model by driving its own emissions downward and by encouraging "green mobility" in the city.
About 45 percent of all trips to work or study are currently made by bicycle in Copenhagen. Seventy-five percent of the riders are committed enough to ride throughout the winter. Not yet content with the share of trips taken by bicycle, however, city officials are currently trying to get even more people on bikes and public transport.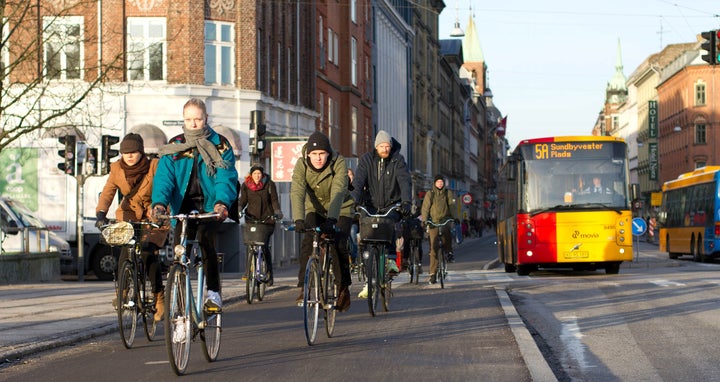 The city has a smart, integrated bike-sharing system. People arriving in the city by train can book a bicycle and use it to get to work or other destinations.
The city has green cycling routes away from traffic, large "conversation lanes" for cargo bikes, good bike parking, and lanes to separate bikes from cars and pedestrians. It also has a modern bike-sharing system in which users use tablets to unlock electric bikes provided by Gobike. The bikes are parked at 105 bike stations that are strategically located near busy traffic hubs close to metro, bus, and train stations.
Copenhagen also has a Green Wave Route for cyclists. Anyone traveling at 20 km per hour (12.4 mph) on the Green Wave will hit all green lights. The city is also cooperating with 22 other municipalities and the Capital Region to create a network of "Super Cycle Highways," to encourage long distance bicycle travel.
The economic benefits of being a city of cyclists are substantial to the city and cyclists.
Air pollution, traffic congestion, noise, and wear and tear on roads are reduced. Cyclists avoid fuel costs and enjoy quantifiable health improvements. According to James Thoern of Copenhagen Design, a pro-bicycling group, cycling daily adds seven years of productive life to the cyclist. In the aggregate, avoided health care expenses in Copenhagen due to cycling have been estimated at $246 million a year.
The city government meanwhile has increased the proportion of its cars running on electricity, biofuels, or hydrogen to 64 percent and is implementing carbon-neutral bus service to replace diesel buses. It intends to have all city vehicles running on electricity, hydrogen, or biofuels by 2025.
Copenhagen leads the world in the introduction of hydrogen-powered cars, and Denmark is the first country in the world to create a nationwide infrastructure for hydrogen-powered vehicles.
Copenhagen is also investing in integrating its bus, train and metro services, both physically and online, to promote easy transfer between transportation modes. It also promotes car-sharing and optimization of traffic signals.
Through the city's Eco-Driving and Compass4D program, the city has been testing on-board displays of traffic light information. The displays enable drivers to adjust their speed and driving patterns to catch green lights along busy streets and avoid unnecessary stops that cause congestion, waste fuel, and increase carbon emissions.
Instead of using mail trucks for local mail deliveries, the city has been saving fuel by equipping 1,800 of its mailmen with electric cargo bikes that can carry close to 300 pounds of mail over a 30-mile route. The bikes save the city nearly $6 million a year in fuel and wages.
Heating. Some 98 percent of all heating in the city is done by energy-efficient district heating. "You won't find any chimneys on the roofs, because you don't find any individual heating in houses or flats," Kabell explained.
To reduce the emissions from its district heating system, the city is producing heat from municipal waste and is building a large, state-of-the-art combined heat-and-power plant fueled with wood chips that will replace a 600 MW coal burning power plant on the island of Amager in the city.
The Bio4 plant, scheduled to open by 2020, is designed to reduce emissions by 1.2 million tons of carbon dioxide. To encourage the use of renewable fuels in Denmark, these chips are free of energy and carbon taxes, and the plant receives a €2 ($2.14) per kilowatt-hour state subsidy.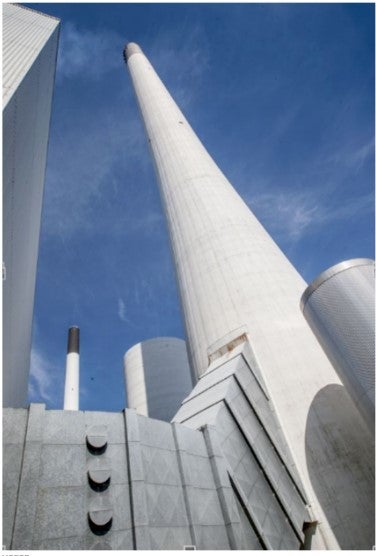 Although Copenhagen currently is focused on converting its coal and oil power plants to biomass, these biomass plants will in turn ultimately be replaced by wind turbines, which may be used in conjunction with electric heat pumps.
"We are investing around one billion US dollars right now in wind turbines in and around Copenhagen" Kabell said, "to make sure that electricity and heat will come from wind turbines in the future."
In the spirit of first harvesting its low-hanging fruit—making the most cost-effective energy efficiency steps first—the city has cut its consumption of electricity for street lighting by 57 percent between 2010 and 2016.
Disputing the idea that reducing emissions must be costly, Mayor Kabell asserts, "It hasn't been expensive for Copenhagen to go green." Citizens, for example, have enjoyed financial savings due to collective actions taken to make district heating pervasive, he said, rather than heating each structure with its own furnace.
The city is also encouraging energy retrofits of apartment houses and office buildings by sharing in those costs. Businesses and residents thereby enjoy lower energy bills. Beginning in 2016, homeowners will be able to get tax deductions worth up to $2,520 for energy efficiency and climate adaptation work on their homes.
Citing a report by the London School of Economics called, Copenhagen: Green Economy Leader Report, Kabell said the report showed that the city's green transformation explained why Copenhagen was never really in a recession after the global economic recession of 2008.
That's perfectly consonant with Kabell's view that "making environmental sense, makes economic sense." Energy efficiency results in savings to consumers and businesses. The adoption of innovative technologies in both saving and supplying energy brings new products to market or lowers production costs in ways that make the city's economy more competitive
In terms of resource efficiency and waste management, "Less than one percent of [Copenhagen's] garbage actually goes to landfills. . . ," Kabell noted. That virtually eliminates landfill costs. "[Copenhagen] incinerates a huge part of our garbage and waste today." That produces district heat and power.
"We are removing all valuable things from the waste," Kabell added, "so actually [they] can be recycled and reused instead of just being burned. . . ." Raw material demand and costs are thereby reduced.
Every time Copenhagen spends one dollar on its climate plan, it generates $85 in private investment elsewhere in the city, according to the city's climate director Jørgen Abildgaard. It takes the form of investment in new buildings, in building retrofits, in different kinds of mobility services, and in new infrastructure, such as the city's new incineration plant and district heating system.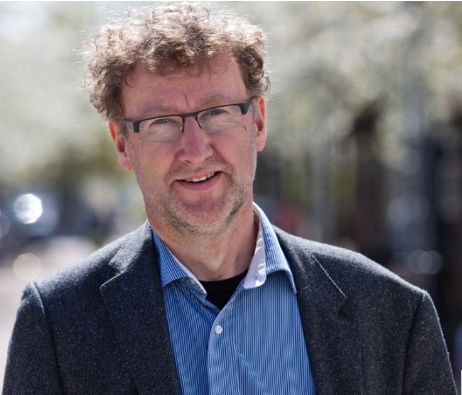 Abildgaard emphasized that, when seeking cooperation with climate plan measures, it's "extremely important" to make an economic case for them and to have a dialogue with building owners, investors, construction companies, and "with all the people that are behind the investments," to show them the benefits. "Without that, we would never get to the target."
"[Measures] should not be more expensive either for the city, for citizens, or in socioeconomic calculation," he added. When benefits don't all appear on the bottom line, he noted, they may nonetheless improve a corporation's reputation as a socially responsible business.
In the case of a new and older buildings alike, energy efficiency investments can add value for the developer because the buildings or the flats are likely to have lower operating costs. "That is also a value for the new owner," Abildgaard explained.
Economic studies by the city indicate that the its climate plan will generate an economic surplus of close to $1 billion over the lifetime of the initiatives comprising the plan.
Support for Carbon Neutrality
Why is there such broad support for the Copenhagen 2025 Climate Plan's goal of making the city carbon-neutral by 2025?
According to Mayor Kabell, "Going green is good for the economy. It's good for creating more jobs. It's good for actually having a vibrant city, and it's part of making cities more livable, which is a key component today in a [competitive] economy."
The transformation from what Kabell calls the old, fossil-fired "black sectors" of the economy to the modern green ones is creating both white-color and blue-collar jobs. "You also see it in the Cleantech sector of Copenhagen," Kabell said, "where exports have been growing by 12 percent a year."
In itself, this doesn't explain why Copenhagen dreamed big and decided to go for 100 percent carbon-neutrality when so many other cities decided to strive for 80 percent reductions in carbon emissions or less?
It happened to a large extent because Copenhagen was host to the COP15 global climate conference in 2009, Kabell explained. City leaders felt that they had to "walk the walk" as well as "talk the talk" and therefore wanted to set a target that could serve as an example to other cities around the world.
Copenhagen is also encouraging others to walk in its footsteps by helping to establish the Carbon Neutral Cities Alliance. The 17 members, including cities like London, Berlin, Oslo, New York, and Stockholm, are pledged to cut their emissions 80 percent by 2025.
Copenhagen is facing significant challenges, however, even on its cost-effective and path to climate protection via carbon neutrality. That's because the easiest and cheapest ways of cutting its carbon emissions have already been adopted in Copenhagen, while the city continues growing.
Thus it is not fatuous to ask whether the city's carbon goal is feasible, even with carbon offsets as a hedge. Kabell and others in the city administration, however, are fully confident of success.
"One thing I keep saying," Kabell stated, "[is] we will do it. There are lots of obstacles. Lots of challenges. Lots of setbacks, especially on the national level, but Copenhagen will be carbon-neutral in 10 years' time!"
__________________________________________________________________
[This is Article 1 of the Copenhagen Article Series: "Copenhagen's Pioneering Energy Transition."]
Related
Popular in the Community