"Copenhagen will be carbon-neutral in 10 years' time!" — Morton Kabell, Copenhagen's Mayor of Technical and Environmental Affairs. Can other cities do what Copenhagen is doing?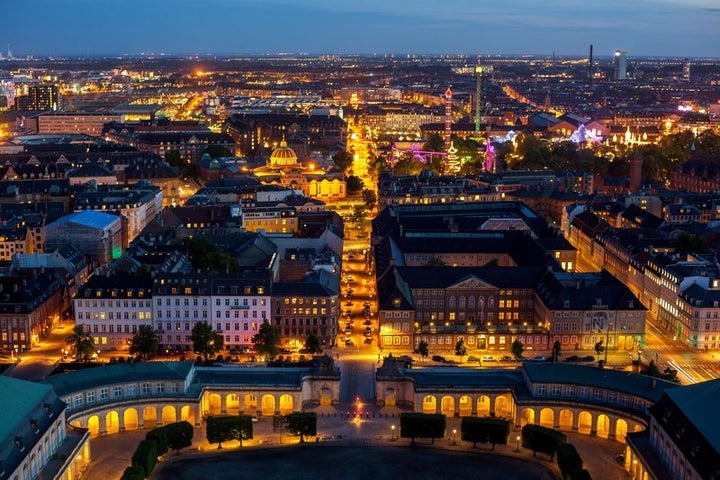 Copenhagen, Denmark—Thanks to a far-sighted, unanimous 2009 decision by its city council to adopt the city's 2025 Climate Plan, Copenhagen is now firmly committed to becoming the world's first carbon-neutral city by 2025.
It plans to do so thanks to more than 60 initiatives that will boldly pivot the city from reliance on fossil-fuel energy sources toward renewables, while improving energy efficiency and implementing a suite of green mobility and smart urban design moves.
Under the plan, Copenhagen will need to displace its already spare annual carbon emissions of 928,000 tonnes of CO2 by over the next nine years. Measures already in place are scheduled to reduce those emissions by 642,000 tonnes. The remaining 286,000 tonnne reduction will have to be cut by additional new emission- reduction initiatives. All that will take substantial additional investments and sustained hard work by city officials and the private sector.
Officials are convinced this can be done, however, and have already racked up an impressive list of accomplishments and global awards (see Article 1. "Copenhagen Plans to Be Carbon-Neutral, Then Fossil-Fuel Free.")
The Copenhagen 2025 Climate Plan is inherently visionary, experimental, and imaginative: no major city has ever become carbon-neutral. The plan is also practical as its main elements are founded on in-depth scientific analyses of each problem and its possible solutions. Progress is carefully monitored quantitatively and course-corrections are made based on the data gathered.
Since 1990, carbon emissions have already been slashed by more than 40 percent, with 95 percent of the reduction happening just in the decade from 2005-2015. But the next round of cuts will be more challenging—and more costly. The easy-to-eliminate energy waste in the city's energy budget has already been trimmed.
While the city will still have many privately owned gasoline and diesel-powered vehicles on its streets in 2025, and certain industrial processes are still likely to require fossil fuels, the city's heat and its electricity by then will be entirely produced by wind power, solar energy, biomass, geothermal power, and urban waste. The residual fossil fuel use will be offset by the generation of clean power elsewhere. Once all that is achieved, Copenhagen will have earned the right to declare itself carbon-neutral.

By 2050, the city will entirely replace coal, oil, and natural gas with various fossil-fuel-free technologies according to detailed plans to be announced in 2018.
The Municipality has already invested $140-168 million on its climate goals from 2010-2016, cutting more than a million tonnes of carbon dioxide emissions compared with 2005, but, as noted, further large investment will be needed to achieve all the plan's challenging targets.
To build support for these investments, the city has formed partnerships with utilities, for-profit companies, nonprofits, and research institutions, so that a broad cross-section of society has a stake and a role to play in the city's clean energy transition.
Indeed, the 2025 Copenhagen Climate Plan is predicated on civic activism by city leaders. They must reach out proactively from Town Hall, creating partnerships across society to co-develop pragmatic, public-private, cost-effective solutions.
The resulting partnerships include Energy Lab Nordhavn, a $20 million effort to develop innovative ways to reduce energy consumption in private apartments. Results of this large-scale research and demonstration effort will aid in the development of future building codes and the integration of renewable energy into the city's grid. Partners include private companies, the Technical University of Denmark, the city of Copenhagen, its utility company, and its port.
Energy Leap is another public-private partnership designed to reduce energy use in buildings. The city has already recruited 22 major building owners, administrators, and housing associations as partners to cut building heating and power needs. They collectively control 3 million square feet of property in Copenhagen. Energy Leap's goal is to enroll partners managing at least 17 percent of the city's building mass and to thereby reduce 6,000 tonnes of CO2 a year by 2025.
Street Lab is yet another important Copenhagen partnership in which the city has joined forces with TDC, the Danish telephone company, Citelum, a French company providing lighting solutions, and CISCO, the networking company. Through Street Lab, data converged from outdoor sensors and cameras over advanced fiber optic wireless connections will be analyzed by software systems and computers. The system will then use machine learning to analyze and display the resulting data in an effort to make the city smarter and more energy efficient. (For more on this, see "Copenhagen, Striving to be Carbon-Neutral: Article 7, The Intelligence of Networked Things.")
The Municipality of Copenhagen is also in the process of developing a new partnership with energy companies under a program to deliver comprehensive incentives to encourage energy efficiency in office buildings. Known as the "Copenhagen Package," the program will spell out the economic advantages of each building retrofit for everyone, from owners, contractors, and administrators, to tenants.
The "Copenhagen Package" will also provide information about alternative financing mechanisms for retrofits and will offer case study materials on previous successful retrofits. The package also is to provide options for procuring LED lighting and other energy-saving devices, including modern intelligent thermostats for apartments.
Prompted by the ongoing development of the Copenhagen Package, SustainSolutions, a private company that specializes in alternative financing strategies, has been working on arranging financing for future retrofits. The PKA pension fund has now set aside $42 million for that purpose.
Thanks to the inclusive, transparent, and collaborative approach that Copenhagen has adopted in developing and implementing its 2025 Climate Plan, the Copenhagen business community today recognizes numerous business opportunities inherent in the plan's many projects. Meanwhile, the public appreciates the quality of life improvements that the plan's focus on sustainability has brought: transit upgrades, bikeways, mini-parks, green roofs, quieter streets, and cleaner air.
The resulting broad public consensus behind the climate plan helps insure stable political support and makes it possible for the city to make the large but financially sound, long-term investments required for the plan's fulfillment.
Since 2009, Copenhagen has not just been narrowly focused on cutting carbon emissions. Instead it has been determined to show the world that it is possible to combine growth, development, and quality of life improvements with radical reductions in CO2 emissions.
Thus the city's plan is to make the city greener, more efficient, more livable, more competitive, and more prosperous. The drive for carbon neutrality is intended to create new jobs, innovation, investment in green technologies, and a better quality of life for residents.
The decision to move the city in this direction was not made casually nor is it taken lightly today. Rather, it is part of the city's lifeblood and DNA. The plan's goal "requires that climate consciousness be integral to everything [the] City of Copenhagen undertakes," according to a climate plan document.
The city views its climate protection and energy transition efforts not as a set of programs grafted onto a business-as-usual economy, but as an organic extension of the city's other goals in virtually every other area of urban life, including "transport, housing and construction, health, education, social activities, and culture." The city's climate plan thus permeates virtually every major decision taken by the city.
Even beyond the city limits, city leaders want to serve as a global role model for other cities, showing what can be done to curtail greenhouse gas emissions while raising living standards. "Over 70% of the world's CO2 emissions come from cities," plan documents note. "Cities hold the key to the global climate challenge. We want to lead internationally with our Climate Plan, and inspire others to follow suit."
Copenhagen officials also actively lobby on the national level to try to improve Danish federal policies and to alter legislation that may impede the city's Climate Plan.
As 2017 begins, the city is currently intently embarking on the second of the Climate Plan's three phases.
In Phase One, the city pursued more than 50 initiatives to drive down carbon emissions. It adopted energy-efficient LED street lighting, made energy use more efficient in its aging building stock, created world-class public transport and the first of a network of new bicycle superhighways to entice people out of cars.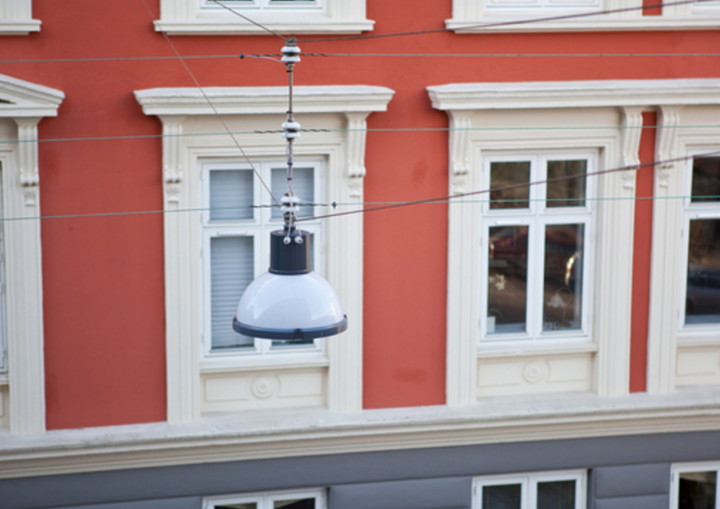 It also boosted renewable energy production and developed an energy saving cooling system utilizing cold sea water from the city's harbor to replace conventional air conditioning systems.
In addition, Copenhagen embarked on important research and development activities and drew up plans for replacing coal with biomass power and for expanding the use of municipal waste for carbon-neutral district heating and the production of biogas. (See Article 4, "Sustainable Heating and Cooling.") During the plan's third phase spanning the 2021-2025 period, the city will test large-scale heat pumps, local smart grids, low-temperature district heating, and many other innovative ideas.
Forthcoming articles in this series will provide more information about the plan's goals and activities, highlighting its notable achievements as well as challenges that remain.
__________________________
Related
Popular in the Community